Service Learning
Learning through service allows boys to move their focus from themselves to the needs of others, expanding their sense of compassion and giving them a greater appreciation for what they have.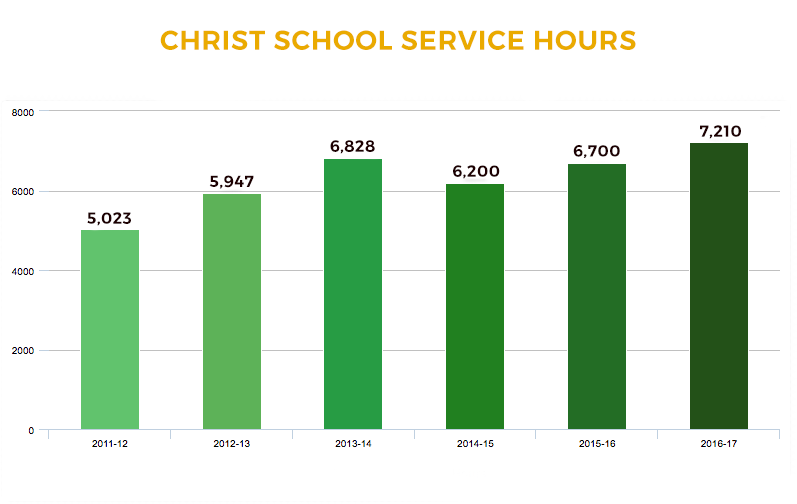 Student Initiatives
Notes from the Soul
Notes from the Soul is a music outreach group led by Christ School student musicians.
PEP Tutoring Program
Christ School students founded a student group that works with the PEP program at T.C. Roberson High School, where they tutor special needs students on a weekly basis. Students also volunteer to help members of the PEP Program participate in the Special Olympics and attend a spring prom. Contact Mrs. Mahoney if you want to know more.
Habitat for Humanity Partnership
After more than a year of fundraising and thousands of hours in labor, students completed the Habitat for Humanity Student Build Project of 2013 and presented house keys to new home owner Tammy Haynie.
This year, students from Christ School, Asheville Christian, and Carolina Day have begun preparations for another Student Build Project with Habitat for Humanity. We invite all members of the community to join this project. Read how you can be involved in the next build.