A Letter from Dr. Sean Jenkins, Head of School
---
Dear Christ School Community,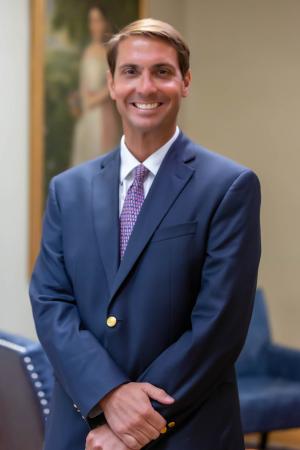 The first step of every journey is full of hope and promise. As your new your Head of School,  I am honored to take it with you.   
As I sit at my desk, overlooking the Chapel, I feel all the emotions of renewal: anticipation, excitement, and most of all, appreciation. Christ School is unique because we are broad and deep – from our boys and their parents, to our talented faculty and staff, to our devoted alumni and friends – all of whom support the intellectual and spiritual life of campus. Our advantage is people, so I want to begin with a word of thanks to you and to those who have set the table for the next chapter in the growth of Christ School.
To Greenies everywhere, I share your love and pride in this community and am grateful to belong to it.
To the board of trustees and head of school search committee, thank you for your confidence in me. Paul and Beth Krieger leave a legacy of excellence. We inherit a higher floor as well as a higher ceiling of opportunity.
To the faculty and staff who have welcomed me and my family, thank you for your support.  It was immediate and unconditional. You answered all my questions and showed us every kindness.  I am inspired by your commitment to our boys and the values of Christ School. 
To the boys who have stopped by my office to say hello, who I got to know in weekly study hall, at temperature checks, in the classrooms, at extracurricular gatherings and on the athletic fields – thank you all for your warmth and wit. Your sparkling personalities were an antidote to Covid and affirmation that our future is bright. 
To everyone who has helped me since January during this time of transition, particularly Paul Krieger, who has given me enormous amounts of time and wise counsel. 
To Lawson, Coleman, and Jack, I am ever grateful for your love and belief in me and our family. Christ School is lucky to have you, and so am I. 
I am also grateful to join a place whose foundation is centered in the Four Pillars of Academic Rigor, Leadership, Spirituality, and The Dignity of Manual Labor. They are rooted in our historic commitment to shape young boys into men of principle and character.  They mark our path and remind us of the blessings attendant to a thoughtful life of service. In today's world — a world in need of civil discourse, empathy, and tolerance — Christ School's dedication to these noble pillars is more crucial than ever. We all have the responsibility to be true to our pillars and to strive to be the best we can be, individually and together.  That is the daily work of our community, and the rewards are worth the effort.
 
I look forward to working with you to build and enrich Christ School. Please do not hesitate to reach out to me with questions, comments, or suggestions.
Sincerely,
Sean K. Jenkins, Ph.D.
Head of School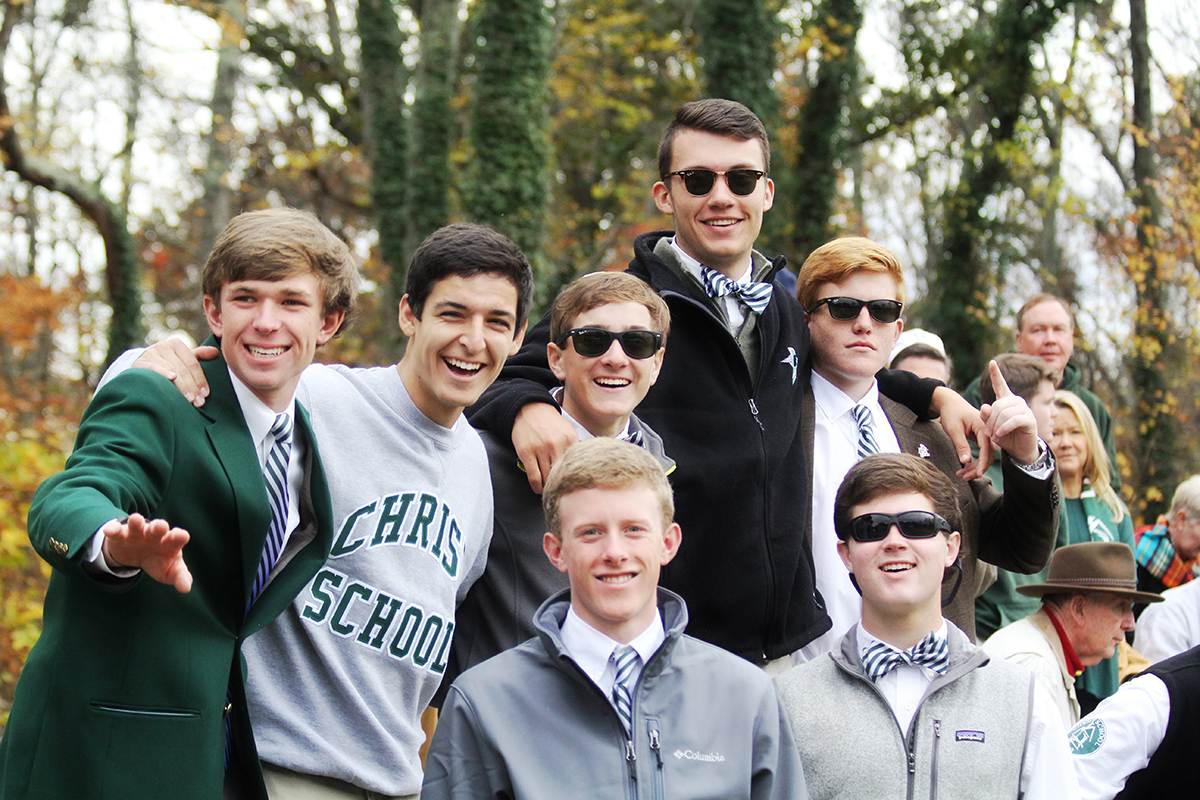 Tailored to you
Why All Boys?
---
Since 1900, Christ School has been committed to fostering the growth of boys – academically, emotionally, socially, and spiritually. Our unique setting, nestled in the foothills of the Blue Ridge Mountains and near the rich cultural hub of Asheville, is an ideal place for boys to develop their innate sense of courage and adventure, while honing their intellect and creativity. Our faculty, coaches, and dorm parents – the majority of whom live on campus – serve as positive role models, dedicated to bringing out each boy's full potential.
Research shows that male students learn differently than female students. At Christ School, the classroom environment is geared toward the male learning style, setting students up for academic success. Students also have the freedom to pursue activities and interests without the social pressures that can occur in co-ed schools. Our boys grow to be dependable, tolerant, and confident men who are not afraid to fail and never shy away from challenges. They learn to have faith in themselves and the utmost consideration for the needs of others.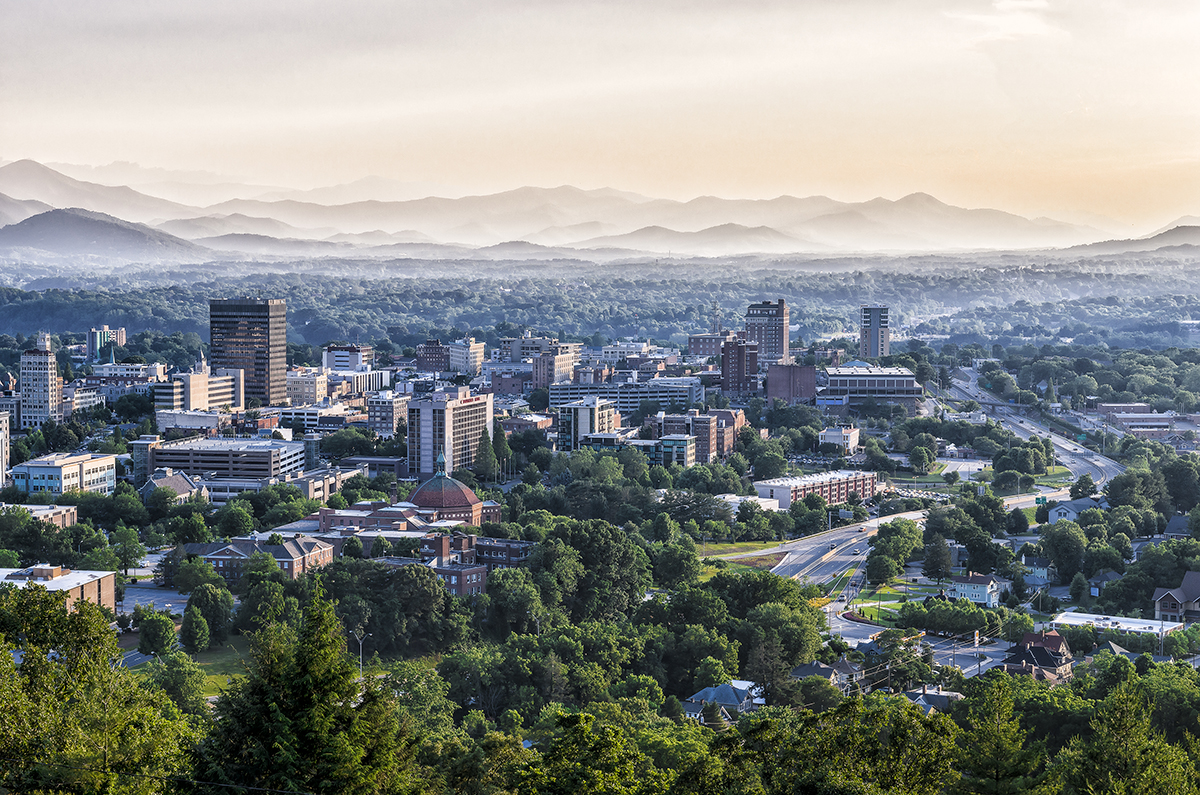 Awe-Inspiring Beauty
Why Asheville?
---
Resting on the outskirts of the Great Smoky Mountains, Asheville is a mecca for art and culture. Surrounded by awe-inspiring natural beauty, the downtown area is filled with interesting architecture and street performers. It's a foodie town, a microbrewery town, a music town, an arts and crafts town, an outdoorsy town, and a college town.
Dining
A thriving farm-to-table green scene, a flourishing network of family farms and farmers markets, and a growing roster of award-winning chefs combine to create the ideal food climate in Asheville.
Culture
Asheville as a world-class symphony and a vibrant local arts scene. Some of the most popular attractions include:
The River Arts District
Stroll around and visit artists in their studios.
The Grove Park Inn
Enjoy spectacular views and a world-class golf course and spa.
The Biltmore Estate
Come see how the Vanderbilts lived and shop, dine, and explore the beautifully manicured gardens.