A Letter from Dr. Sean Jenkins, Head of School
---
This is an excerpt from the 2022 Summer Issue of the Galax Magazine.
Dear Christ School Community,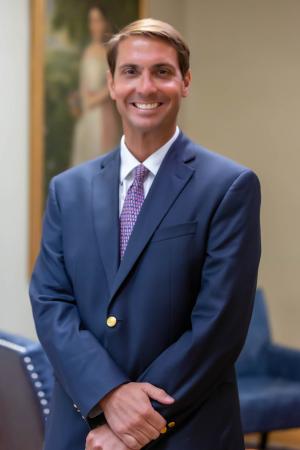 When we gathered as a community on Sunday, May 22nd for the Class of 2022's Commencement, it marked the end of the 122nd academic year at Christ School. It was a year that started with our entire community wearing masks and ended with us enjoying hopeful messages from Father Kirk Brown at Baccalaureate in St. Joseph's Chapel for the first time as a school since 2019.
The Class of 2022 is an especially talented and committed class, leading Christ School through a continued pandemic and leadership transition. They are a class of academicians, athletes, artists, dreamers, outdoorsman, and above all, leaders. They re-established Christ School's customs and traditions while creating new ones, like the Green Jacket Ceremony, and performing our school's new Alma Mater, co-written by Jim and Elise Cassarino. This class leaves an indelible mark on Christ School and the broader Asheville community. We are grateful to and for them. 
The spring semester was full of campus activity including a return to Pingree (offline since October for structural repairs), an Arts Night, Piano Recital, spring athletics, and over 8,000 hours of community service – a record for Christ School.
Christ School's spring Auction (Work Hard - Play Hard) was a success, raising $350,000 in support of renovating the Patrick Beaver Student Center. The incredible generosity of our alumni, parents, and friends allows us to begin renovations this June. Our inaugural Grandparent's Day brought 130 grandparents onto campus. The boys were on their best behavior, serving as tour guides and welcoming loved ones around campus. Christ School's annual Day of Giving well surpassed our goal and last year's record, raising more than $1.28 million. The campus was lively over Alumni Weekend, providing a fun and festive opportunity for our students and alumni to enjoy what makes Christ School so special: our people. We are thankful for the immense support of our students, families, and alumni who ensure our solid foundation and traditions, while investing in our future.
Through the Board's support, Christ School engaged Safe Havens International this winter, a nationally recognized campus safety firm from Charlotte, to review our safety and emergency preparedness policies and protocols, which they recently completed after spending two days on campus. The safety of our faculty, staff, and students remains a top priority, as does the health of our boys. This summer we will share improvements for their wellbeing based on the survey data we collected in February and have studied in taskforces since. Christ School will continue to provide a safe, disciplined, and supportive environment for our boys to grow into well-adjusted, confident future leaders.
As I write this letter at the end of my first year as Head of School, I reflect on how much I have learned from the boys. I have learned what is important to them. I have learned when to challenge them and when to be challenged by them. I have learned that Christ School is unlike anywhere else. I look ahead with excitement to next year and to continuing our mission to develop men of good character in our 123rd year as a school.
Sincerely,
Sean K. Jenkins, Ph.D.
Head of School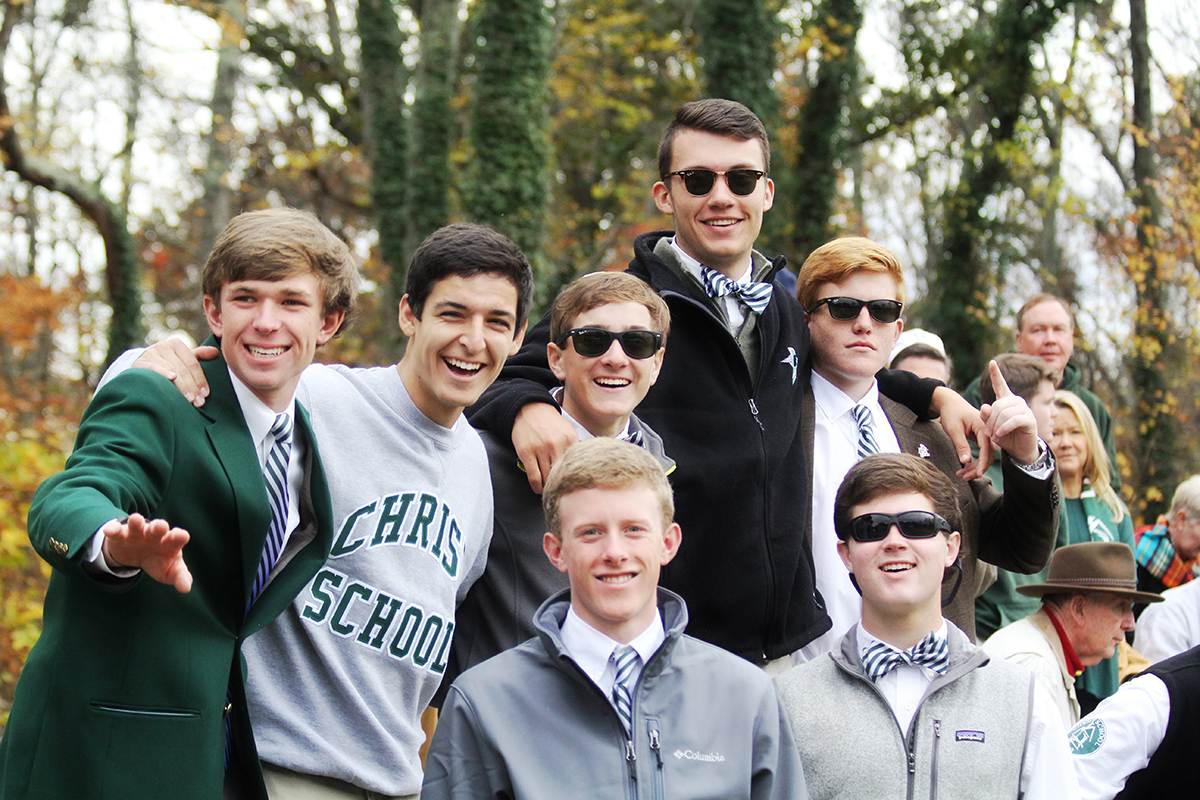 Tailored to you
Why All Boys?
---
Since 1900, Christ School has been committed to fostering the growth of boys – academically, emotionally, socially, and spiritually. Our unique setting, nestled in the foothills of the Blue Ridge Mountains and near the rich cultural hub of Asheville, is an ideal place for boys to develop their innate sense of courage and adventure, while honing their intellect and creativity. Our faculty, coaches, and dorm parents – the majority of whom live on campus – serve as positive role models, dedicated to bringing out each boy's full potential.
Research shows that male students learn differently than female students. At Christ School, the classroom environment is geared toward the male learning style, setting students up for academic success. Students also have the freedom to pursue activities and interests without the social pressures that can occur in co-ed schools. Our boys grow to be dependable, tolerant, and confident men who are not afraid to fail and never shy away from challenges. They learn to have faith in themselves and the utmost consideration for the needs of others.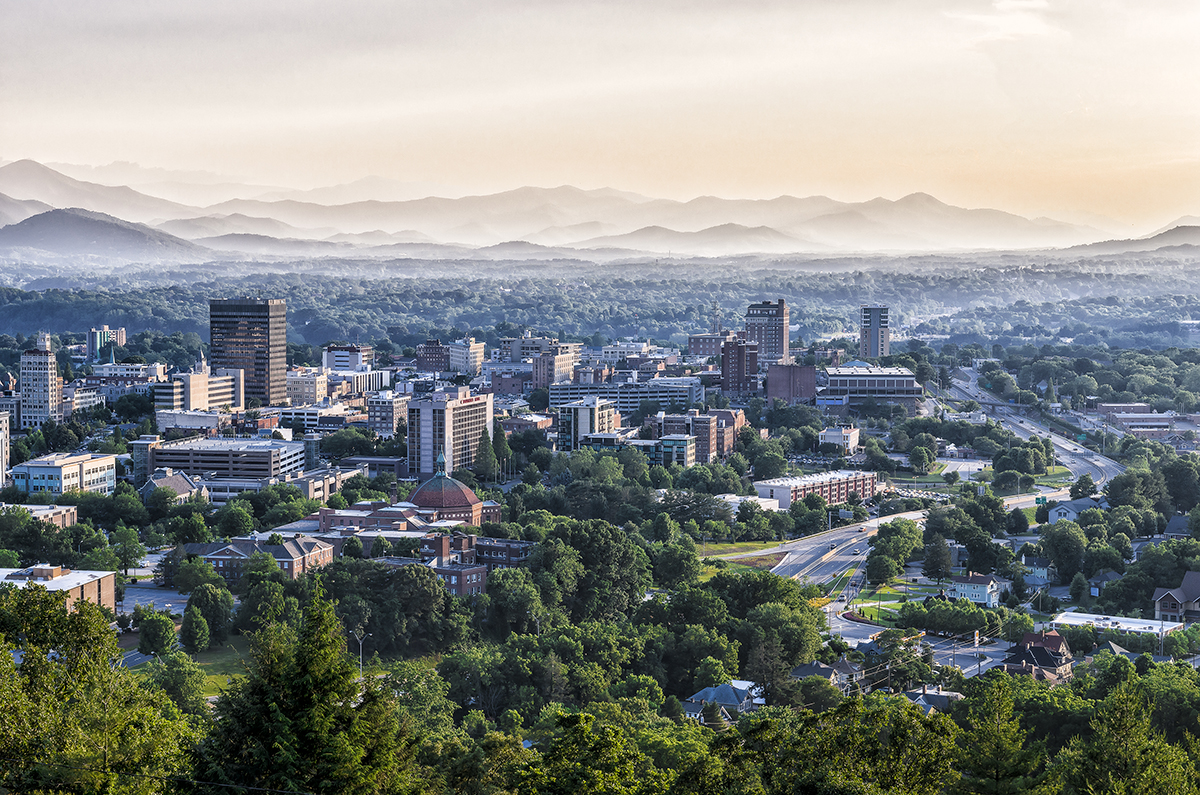 Awe-Inspiring Beauty
Why Asheville?
---
Resting on the outskirts of the Great Smoky Mountains, Asheville is a mecca for art and culture. Surrounded by awe-inspiring natural beauty, the downtown area is filled with interesting architecture and street performers. It's a foodie town, a microbrewery town, a music town, an arts and crafts town, an outdoorsy town, and a college town.
Dining
A thriving farm-to-table green scene, a flourishing network of family farms and farmers markets, and a growing roster of award-winning chefs combine to create the ideal food climate in Asheville.
Culture
Asheville as a world-class symphony and a vibrant local arts scene. Some of the most popular attractions include:
The River Arts District
Stroll around and visit artists in their studios.
The Grove Park Inn
Enjoy spectacular views and a world-class golf course and spa.
The Biltmore Estate
Come see how the Vanderbilts lived and shop, dine, and explore the beautifully manicured gardens.