A Letter from Dr. Sean Jenkins, Head of School
---
This is an excerpt from the 2023 Summer Issue of the Galax Magazine.
Dear Christ School Community,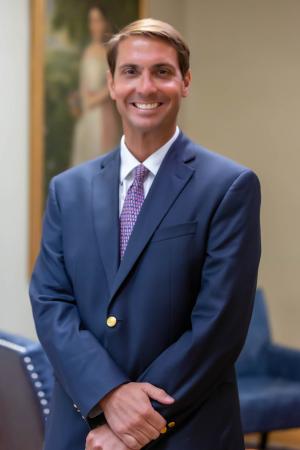 It's been a number of months since we concluded Christ School's 123rd year, celebrating the Class of 2023 on Yard A. This summer we welcomed several camps, most recently the first-ever Plumlee Basketball Camp hosted by alumnus and NBA star Mason Plumlee '09. Camps aren't the only activity on campus; we are also completing renovations on the Patrick Beaver Student Center and improving safety implementations, including the front gate and camera systems, along with other campus renovations and updates. 
As we prepare for our year ahead, we are guided by a new strategic plan that Christ School's Board of Trustees adopted in May. This plan is the result of a year's worth of time and energy by our school community. We began work last summer when our board decided that the previous strategic plan was complete, and it was time to begin our school's next strategic plan. Further, it is an opportune time to celebrate our rich history and aspirational future in the context of our new leadership team, our recent SAIS accreditation review, and Christ School's 125th birthday in 2025.
Last fall, a Strategic Planning Steering Committee comprised of current and former trustees, faculty, and staff was constituted. The committee undertook a comprehensive review and analysis of Christ School, peer schools, and the educational landscape. The process was inclusive, drawing data from best practices and inviting feedback from the entire Christ School community. Our SAIS accreditation this spring allowed for overlapping planning processes informing where our school is and where we aspire to go. I encourage you to read the strategic plan in its entirety using the QR code below. The plan is founded in our strong, specific mission to produce educated men of good character, prepared for both scholastic achievement in college and productive citizenship in adult society. We reaffirm our commitment to our Four Pillars, clear identity, and traditions, and look to build on them. Christ School knows boys and we excel at educating them. At the center of what we do are the transformational teacher-student relationships and the rich brotherhood between our students.
Our plan focuses on six imperatives: 1. Develop the Whole Boy; 2. Student Identity and Enrollment; 3. Create Programs of Distinction; 4. Facilities and Infrastructure; 5. Enhance Faculty and Staff Life; and, 6. Financial Sustainability. Our faculty and staff, through several school-wide meetings, have identified those qualities all our Greenies should have upon entering the world after Christ School. We call those qualities "Portrait of a Greenie." Our plan, the collective aspirations of our Christ School community – gives us a roadmap for the coming years and we are excited to share it with you. It looks to our bright future while building from our strong core. Our aspirations are made possible by the remarkable commitment and passion from our alumni, parents, trustees, and friends. Our best is ahead, thanks to our Greenie community. As you and yours read and enjoy this issue of The Galax, think of what Rocky Hanson '23 shared in his valedictory address: "Stay present, just keep swimming, keep things simple, and remember why you fight."
Sincerely,
Sean K. Jenkins, Ph.D.
Head of School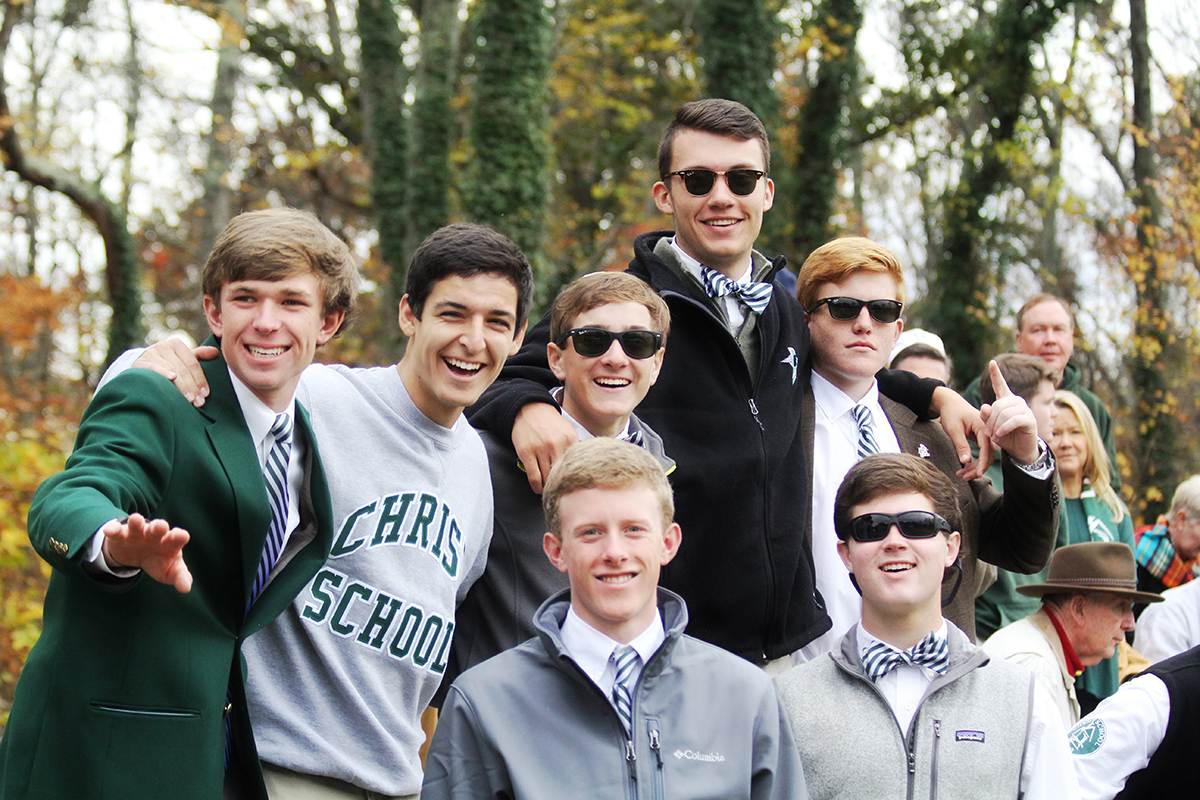 Tailored to you
Why All Boys?
---
Since 1900, Christ School has been committed to fostering the growth of boys – academically, emotionally, socially, and spiritually. Our unique setting, nestled in the foothills of the Blue Ridge Mountains and near the rich cultural hub of Asheville, is an ideal place for boys to develop their innate sense of courage and adventure, while honing their intellect and creativity. Our faculty, coaches, and dorm parents – the majority of whom live on campus – serve as positive role models, dedicated to bringing out each boy's full potential.
Research shows that male students learn differently than female students. At Christ School, the classroom environment is geared toward the male learning style, setting students up for academic success. Students also have the freedom to pursue activities and interests without the social pressures that can occur in co-ed schools. Our boys grow to be dependable, tolerant, and confident men who are not afraid to fail and never shy away from challenges. They learn to have faith in themselves and the utmost consideration for the needs of others.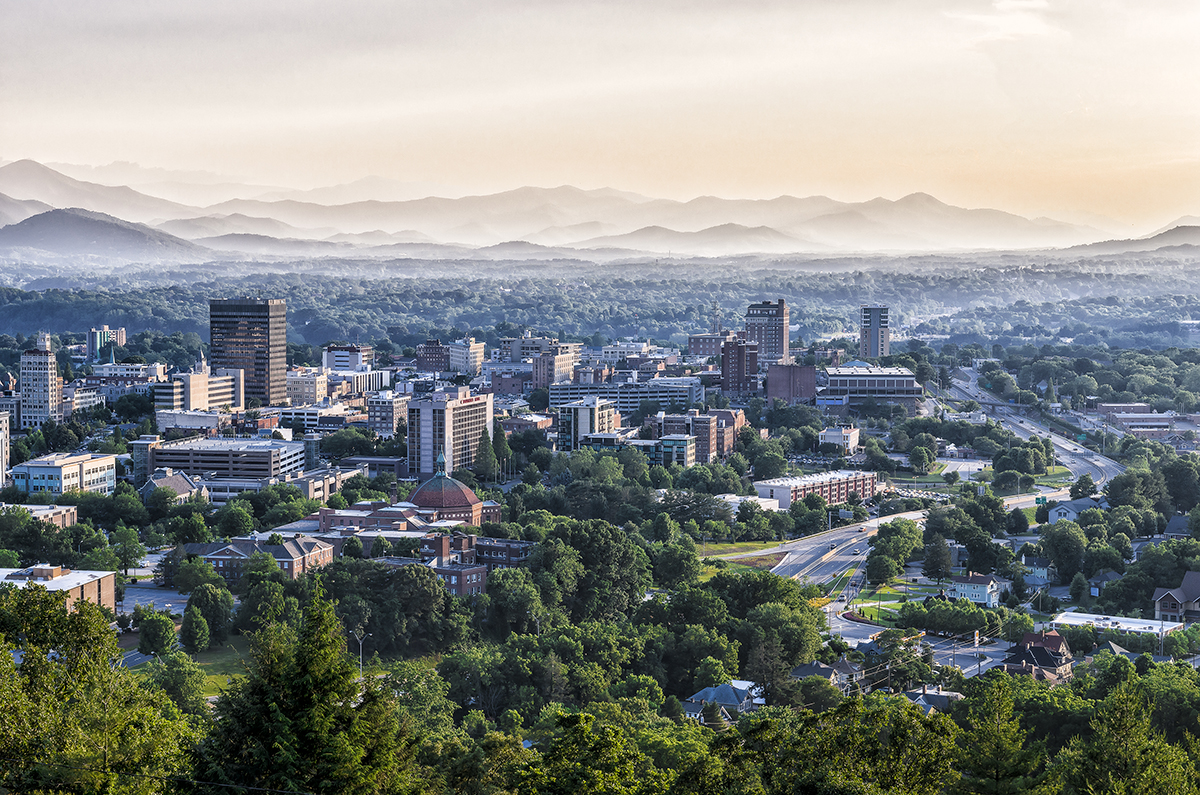 Awe-Inspiring Beauty
Why Asheville?
---
Resting on the outskirts of the Great Smoky Mountains, Asheville is a mecca for art and culture. Surrounded by awe-inspiring natural beauty, the downtown area is filled with interesting architecture and street performers. It's a foodie town, a microbrewery town, a music town, an arts and crafts town, an outdoorsy town, and a college town.
Dining
A thriving farm-to-table green scene, a flourishing network of family farms and farmers markets, and a growing roster of award-winning chefs combine to create the ideal food climate in Asheville.
Culture
Asheville as a world-class symphony and a vibrant local arts scene. Some of the most popular attractions include:
The River Arts District
Stroll around and visit artists in their studios.
The Grove Park Inn
Enjoy spectacular views and a world-class golf course and spa.
The Biltmore Estate
Come see how the Vanderbilts lived and shop, dine, and explore the beautifully manicured gardens.