Learn More About Us
Welcome from the Headmaster
---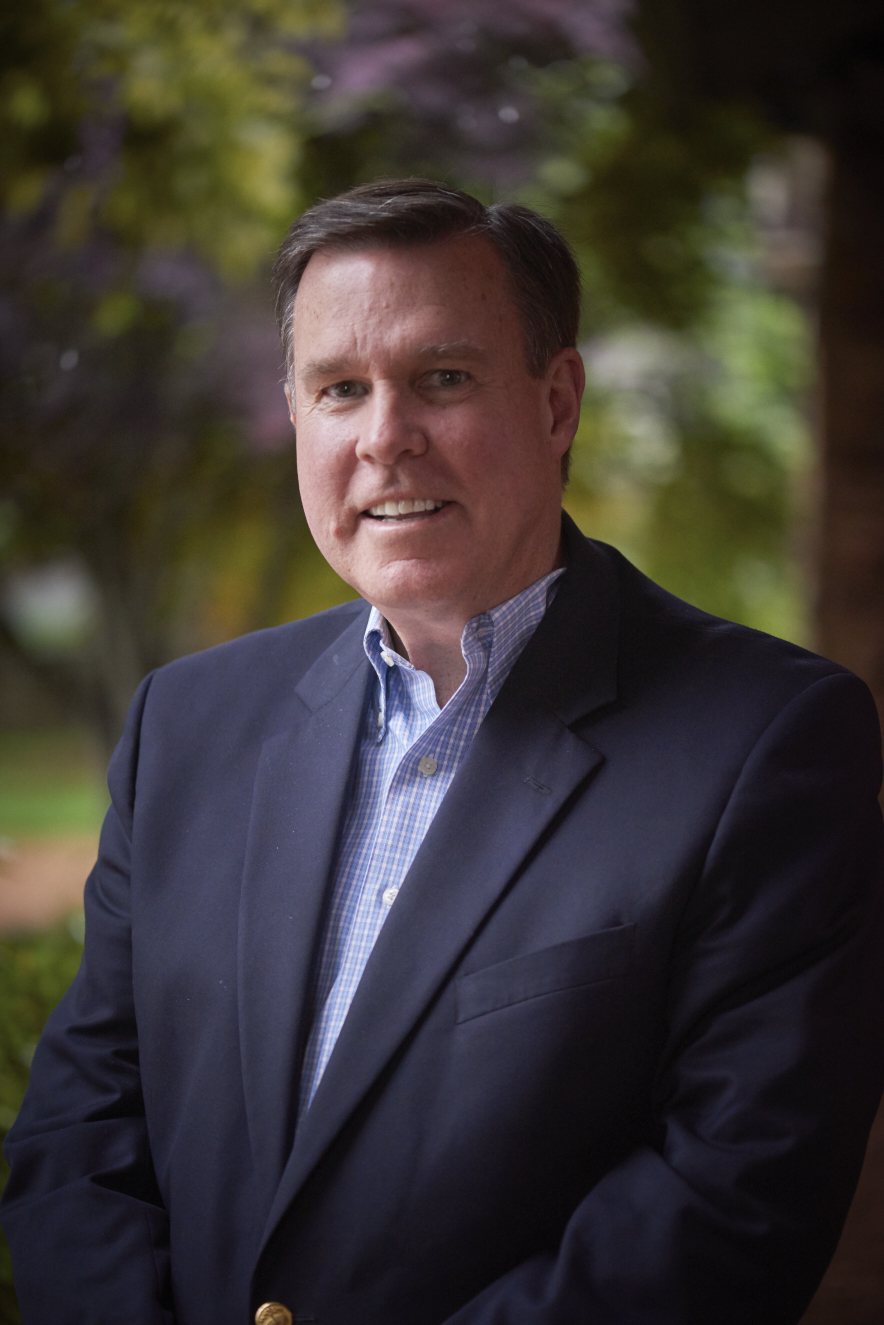 Christ School is not another school with fluorescent lights, busy hallways, and the sound of bells telling you when you are allowed to move. This is a community, with boys your age, from 18 states and eight foreign countries. This is a place where you can discover your "voice" and find out who you are – find new friends and find your soul. I fully understand that this may seem like a difficult undertaking but making life-changing decisions usually are. Let me take you back to my story about an important "transition" I once made, many years ago. 
The Lufthansa 747 banked to the right as the wing gradually dipped, exposing my first glimpse of my new home, Al Khobar, Saudi Arabia. It was July 17, 1977. I was 22 and had signed a four-year contract to sell architectural products in the exploding new economy of the Middle East. I didn't acknowledge it then, or maybe I was too naive to recognize it, but I was entering a new phase of my life. I was anxious, nervous, and indeed frightened at the prospect of living and working in Saudi Arabia for the next four years. I saw this transition as an ill-timed and disruptive force from the safe and secure events of my life. However, over the next four years, I would learn to speak the Arabic language, travel to 33 countries, spend three days in a Saudi jail, and discover a new and vibrant inner strength that had lain dormant within me for 22 years. It would become one of the most defining and pivotal moments of my life, one that would forever change me from a shy, provincial, and unworldly young man into something more than that. That international experience provided me with a new strength which years later would allow me to leave the world of international business and enter the field of education.
At Christ School, we are aware of the importance of transitions and are cognizant of the roles they play in our students' futures. There are numerous areas of school life that attach grades for an assessment of performance, an "A" in biology, a "B+" in Algebra II, a "C" in history and so on. But what about those areas that don't receive final grades, those time-tested values and qualities that are sorely needed for a well-adjusted and successful life? What about honesty, loyalty, forgiveness, flexibility, the ability to prioritize and the ability to make transitions? As adults, don't we find that those bastions of virtue are as important as academic honors and praise, if not more? These are bolo punches that life continually throws at us.  
It has been many years since that perilous flight to Saudi Arabia and, like turns on a mountain road, the transitions continue to come in and out of my life. Come, take a deeper glimpse at Christ School and the opportunities it may provide you. Your future is coming for you, we will get you ready.
Paul M. Krieger
Headmaster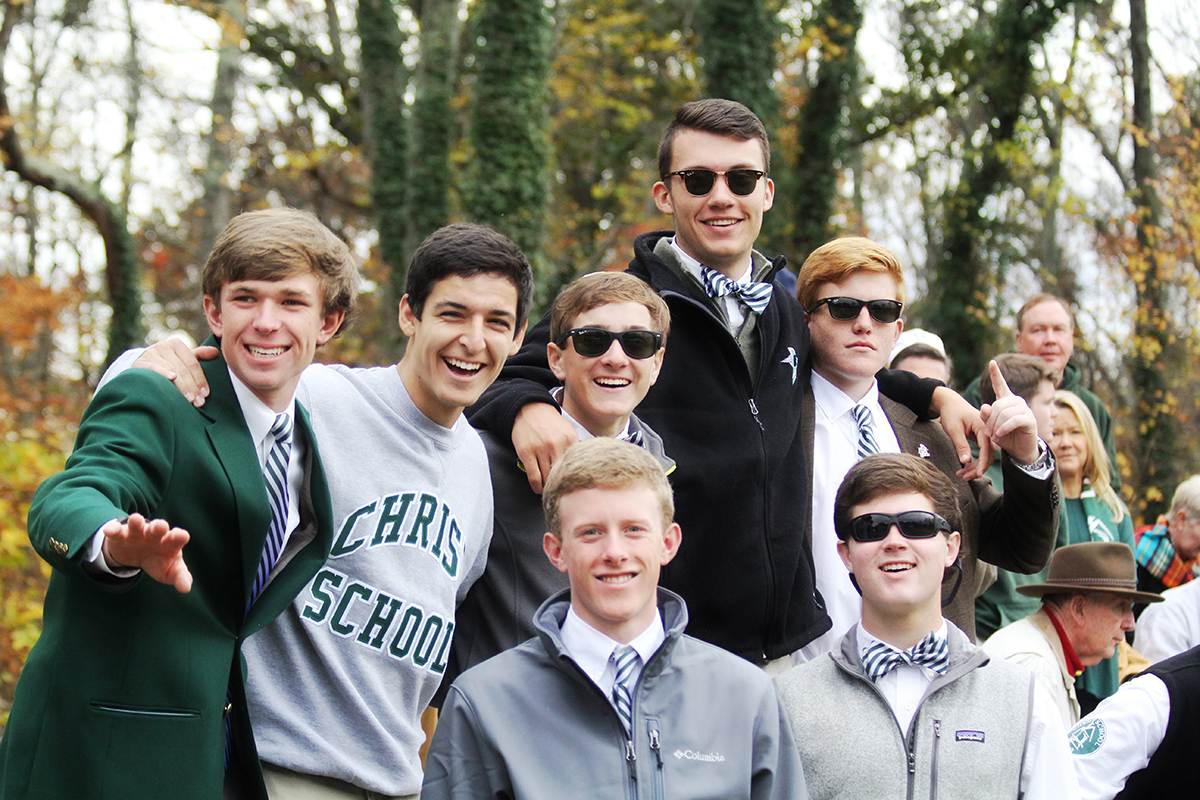 Tailored to you
Why All Boys?
---
Since 1900, Christ School has been committed to fostering the growth of boys – academically, emotionally, socially, and spiritually. Our unique setting, nestled in the foothills of the Blue Ridge Mountains and near the rich cultural hub of Asheville, is an ideal place for boys to develop their innate sense of courage and adventure, while honing their intellect and creativity. Our faculty, coaches, and dorm parents – the majority of whom live on campus – serve as positive role models, dedicated to bringing out each boy's full potential.
Research shows that male students learn differently than female students. At Christ School, the classroom environment is geared toward the male learning style, setting students up for academic success. Students also have the freedom to pursue activities and interests without the social pressures that can occur in co-ed schools. Our boys grow to be dependable, tolerant, and confident men who are not afraid to fail and never shy away from challenges. They learn to have faith in themselves and the utmost consideration for the needs of others.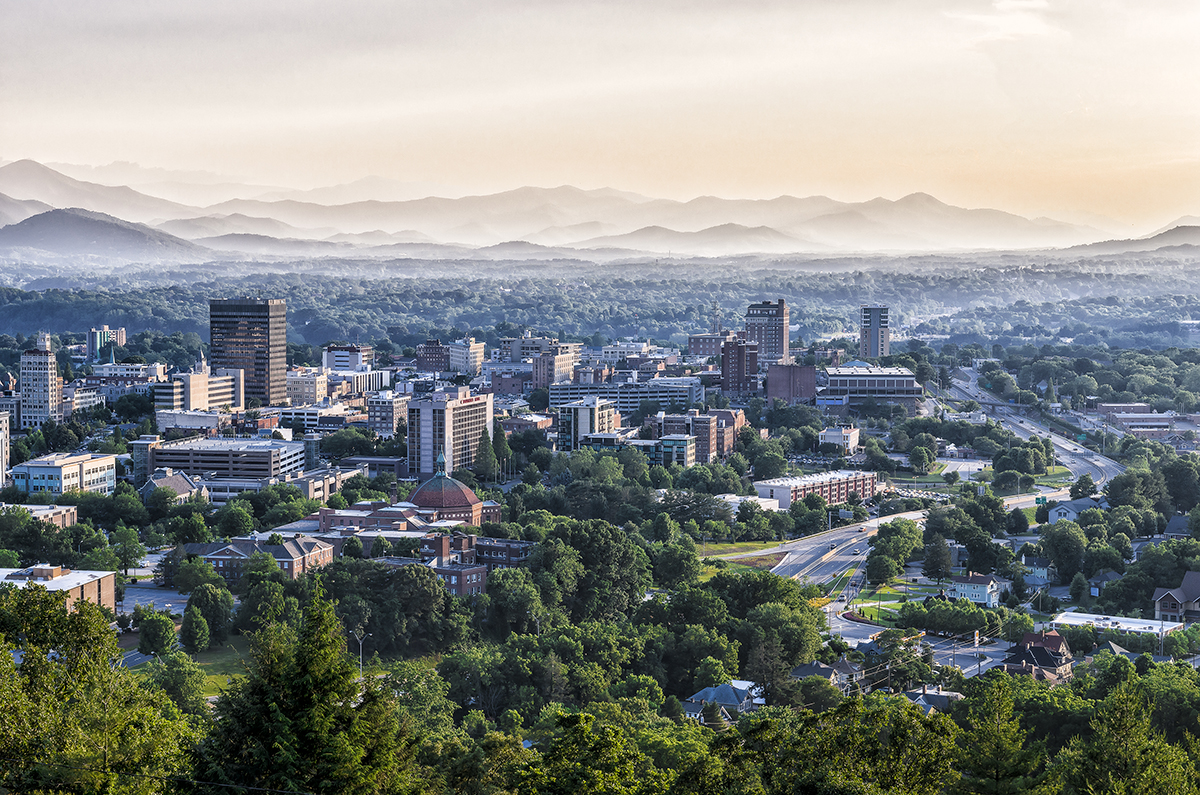 Awe-Inspiring Beauty
Why Asheville?
---
Resting on the outskirts of the Great Smoky Mountains, Asheville is a mecca for art and culture. Surrounded by awe-inspiring natural beauty, the downtown area is filled with interesting architecture and street performers. It's a foodie town, a microbrewery town, a music town, an arts and crafts town, an outdoorsy town, and a college town.
Dining
A thriving farm-to-table green scene, a flourishing network of family farms and farmers markets, and a growing roster of award-winning chefs combine to create the ideal food climate in Asheville.
Culture
Asheville as a world-class symphony and a vibrant local arts scene. Some of the most popular attractions include:
The River Arts District
Stroll around and visit artists in their studios.
The Grove Park Inn
Enjoy spectacular views and a world-class golf course and spa.
The Biltmore Estate
Come see how the Vanderbilts lived and shop, dine, and explore the beautifully manicured gardens.