Learning Resource Center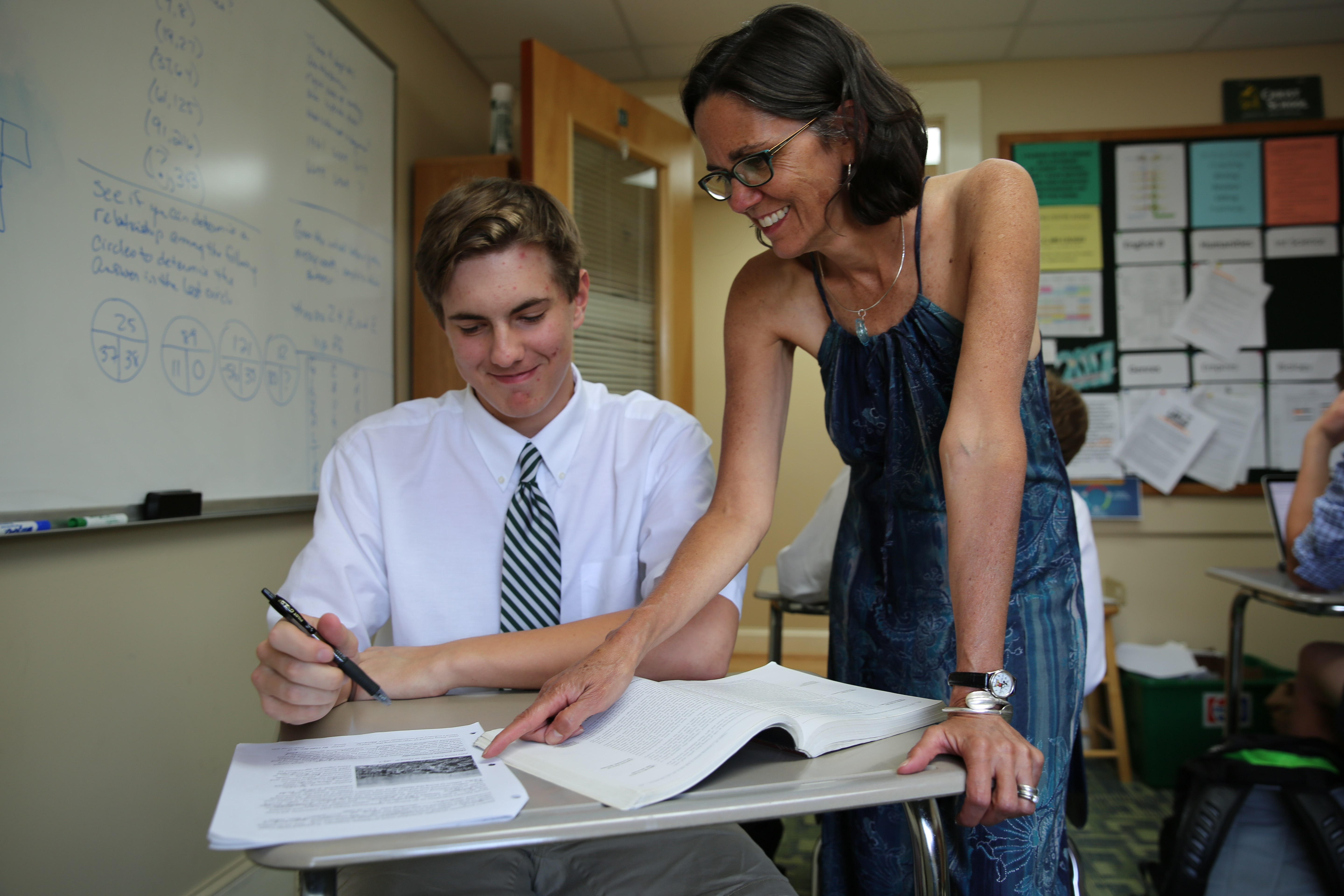 The Learning Resource Program offers academic support in small-group classes. The Program's goal is to help capable students overcome individual differences and develop the strategies necessary to meet with confidence the academic challenges of the Christ School curriculum. Integral to this support system is the student's willingness to be a productive, successful student, open to the techniques and strategies presented within the context of the program.

Goals:
To develop time-management techniques and organization skills
To master and internalize study strategies and study techniques
To identify individual academic strengths and weaknesses
To use those strengths to overcome relative weaknesses and help students reach their academic potential
To assist in setting measurable goals
Course Outline:
Notebook Organization, Goal Setting, Time Management, Note Taking, MLA Formatting, Outlining, Highlighting, Essay Writing, Study Skills, Test Preparation
Evening Study Halls
In-Room Study Hall: For the disciplined student, evening studying takes place in the dorms. This two-hour time, scheduled for each evening (Sunday – Thursday) and proctored by a Houseparent and a senior leader, is time for homework completion, reading and studying. Quiet time is observed.
Evening Classroom Study Hall (ECSH): A classroom setting of 10 – 15 boys with a faculty member as proctor, Evening Classroom Study Hall (Sunday – Thursday evening) helps students make efficient use of the designated study time. Students come prepared to complete their assignments, study, or read, just as they would for In-Room Study. There is no additional fee for Evening Classroom Study Hall.
Evening Classroom Study Hall-S (ECSH-S): Under the direction of the Director of the Learning Resource Program, proctors are available to help students (limited number per classroom) maintain focus and productivity during the evening study period. Each night, Sunday through Thursday, students are assisted with their work. The intent is for proctors to oversee student organization, prioritization, and assignment completion.
Please email or call Felice Stokes, Director of Learning Resources if you have any questions:
fstokes@christschool.org or (828) 684-6232 ext. 111
Meet the Learning Resources Department