College Guidance
The College Guidance Office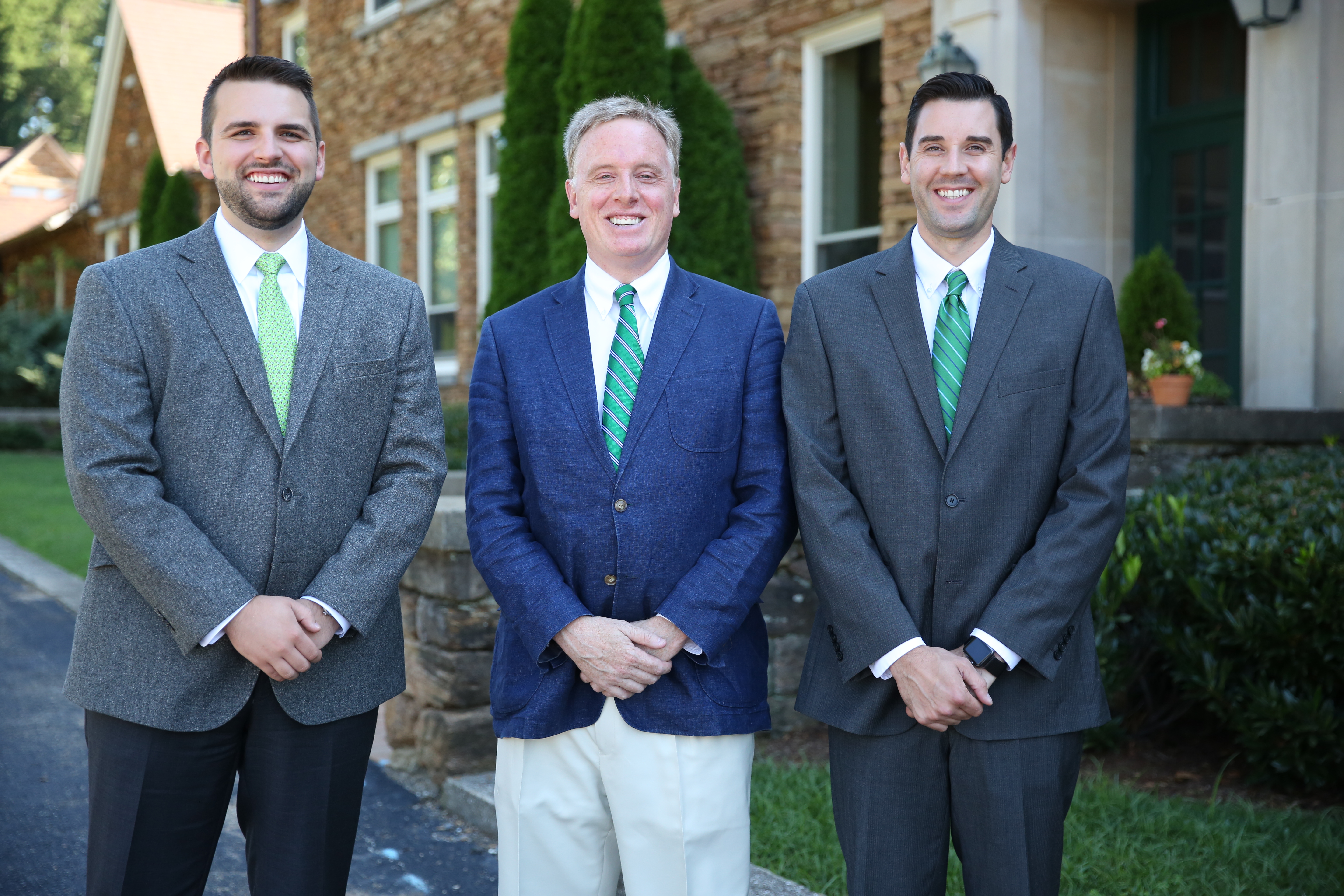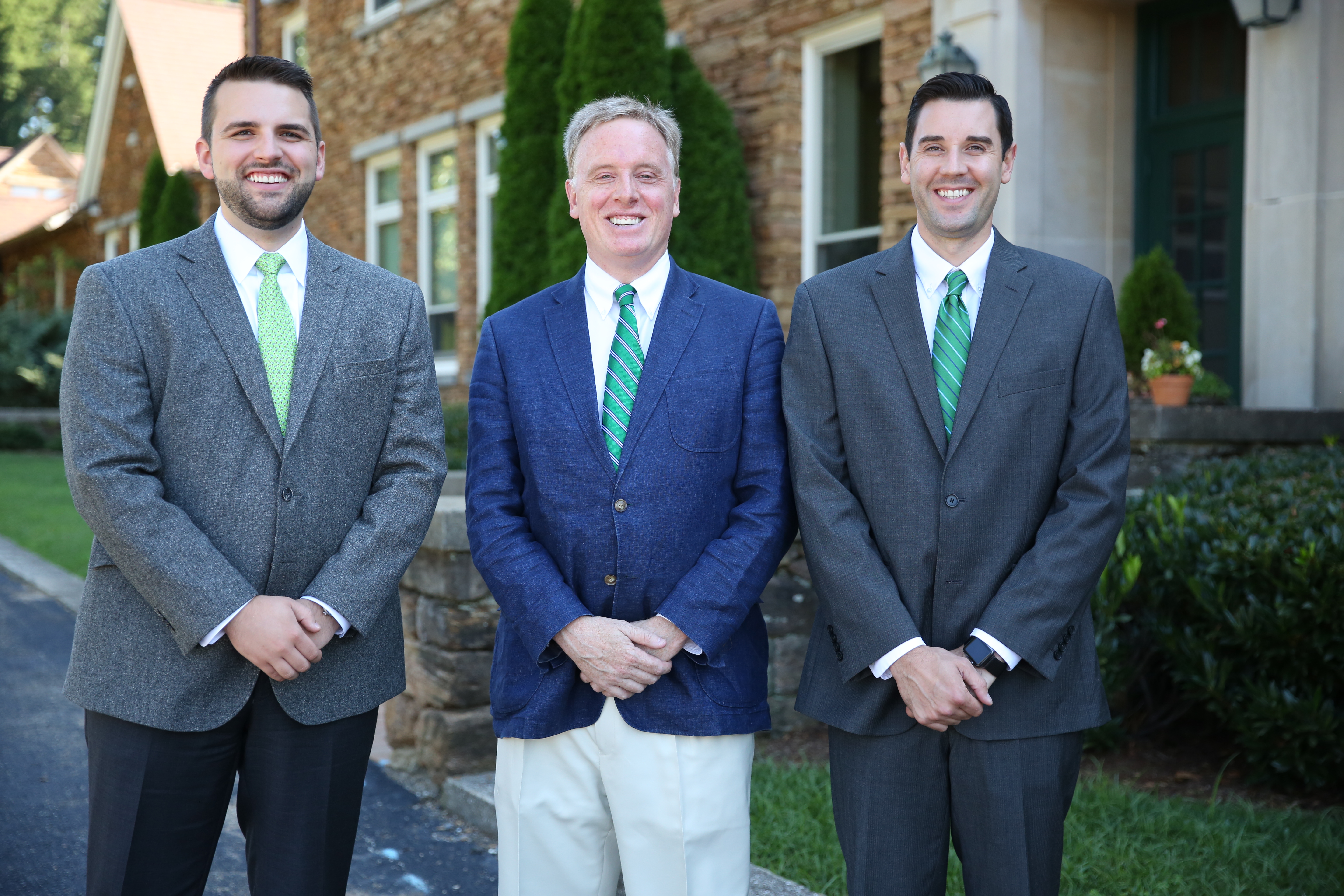 (Left to right: Thomas Becker, Kirk Blackard, Jeffrey Depelteau)
Our goal in the College Guidance Office is to help each student identify and gain acceptance into his ideal school. This process begins in the freshman year and continues through the senior year in individual counseling sessions and workshops. Each is purposely designed to prepare students for the transition from Christ School to college.

Taking the first steps toward the college search and application process is not easy. The programs we offer, combined with the individualized attention your son receives here will prepare him in a manner that will leave him feeling confident and well prepared for the challenges that lie ahead.
I encourage you to give me a call, should you have any questions, and I want to thank you for your interest in Christ School. We welcome the opportunity to be a part of your son's life at this important stage in his academic career.
Sincerely,
Kirk Blackard
Director of College Guidance
Read the Headmaster's Thoughts on the College Search Process
College Guidance Newsletters
Each semester our office creates a newsletter on our students' journeys through the college admissions process. We invite you to read the Winter 2019 College Guidance newsletter, The Green Pages.
Meet the College Guidance Department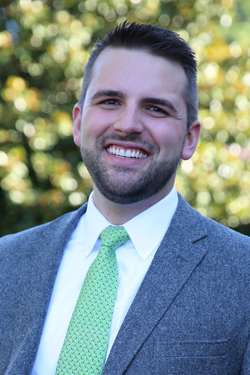 Titles: Assistant Director of College Guidance, Assistant to the Chaplain, Instructor, Religion
Degrees: M.Ed, Leadership and Organizational Performance
B.S., Economics
Biography:
After a short stint at The Webb School (Bell Buckle, TN) as a substitute teacher, an assistant soccer coach, and an Alumni and Development Associate, this 2015 Centre College graduate joined the Christ School community in 2017. Mr. Becker earned his Master of Education at Vanderbilt University in May 2017. He serves as the College Guidance Office's freshman/sophomore counselor, assists Father Brown in the Chapel Program, and teaches AP US Government Politics and Christian Theology. He is a resident houseparent in Cuningham House and coaches soccer.
An avid supporter of all things local, Mr. Becker can often be found exploring restaurants, events, and festivals in and around Asheville and Hendersonville. He is a huge fan of Tennessee Volunteers and Green Bay Packers football, loves to cook, and takes advantage of every opportunity to get outside and explore Christ School's 500 acres with his puppy.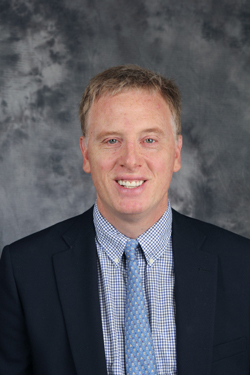 Titles: Director of College Guidance
Degrees: B.A., Psychology
M.S., Communications
Biography:
"Traveling often on two wheels" is a pastime for Kirk Blackard and he means it. The Director of College Guidance has cycled approximately 4,000 miles to colleges in 22 different states during his 14 years at Christ School. Mr. Blackard, in turn, imparts the knowledge he gains onto Christ School families looking to find a college destination for their son.
Mr. Blackard has been involved in college admissions and college counseling since 1991. A graduate of St. Christopher's School in Richmond, VA, Mr. Blackard received his B.A. from Wake Forest University in 1989 and an M.S. from Virginia Commonwealth University in 1995.
When he is not pedaling away on his bike, Mr. Blackard's interests include basketball (he is an Assistant Coach for the Little Greenies program), tennis, and cooking.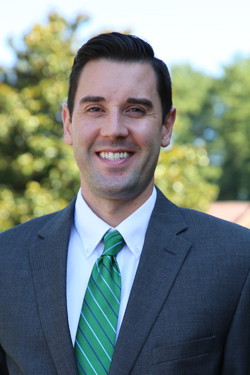 Titles: Associate Director of College Guidance, Head Coach, Varsity Basketball
Degrees: B.A., English
M.A. in Education and Human Development
Biography:
Jeff Depelteau earned his B.A. in English from Wheaton College (MA) and his M.A. in Education and Human Development from The George Washington University. At Wheaton, Mr. Depelteau tutored students in the writing center and also played on the varsity basketball team. Mr. Depelteau's love for basketball remains strong. A member of the National Association of Basketball Coaches and a certified coach for the International Basketball Federation (FIBA), Mr. Depelteau works with the U16 and U17 Men's National Teams. In 2015, Nike selected Mr. Depelteau as the "America's Got Basketball Coaching Talent" winner; as a recipient, Mr. Depelteau spoke at the Nike Championship Basketball Coaches Clinic in Myrtle Beach, SC. Championship Productions DVD produced and marketed his speech, "Growing as a Coach."
Mr. Depelteau joined the Christ School community from Suffield Academy (CT). He served at Suffield from 2007-2013, first as Assistant Director of Admission and then as Associate Director of College Counseling – a role he maintains at Christ School. Mr. Depelteau is also the Head Coach on the varsity basketball team. Mr. Depelteau and his wife, Brooke, live on campus with their sons, Maxwell and Bryson