An endowed Merit Scholarship
Krieger Leadership Scholars
---
The Krieger Leadership Scholars (KLS) program is an endowed merit scholarship that honors the legacy of former Headmaster Paul Krieger.
The program dovetails with Christ School's mission to produce educated men of good character, prepared for both scholastic achievement in college and productive citizenship in adult society. At the core of that mission are the Four Pillars—Academic Rigor, Leadership, Spirituality, and the Dignity of Manual Labor.
Who are the Krieger Leadership Scholars?
Krieger Leadership Scholars are young men of the highest caliber who represent the ideals of Christ School in all areas of their educational experience. Selected scholars join an elite brotherhood that strive to positively impact campus and leave a legacy. Scholars should be curious, ambitious, tenacious, and ready to make an impact. Scholars should expect to not only make Christ School stronger, but to also leave this place ready for their next challenge.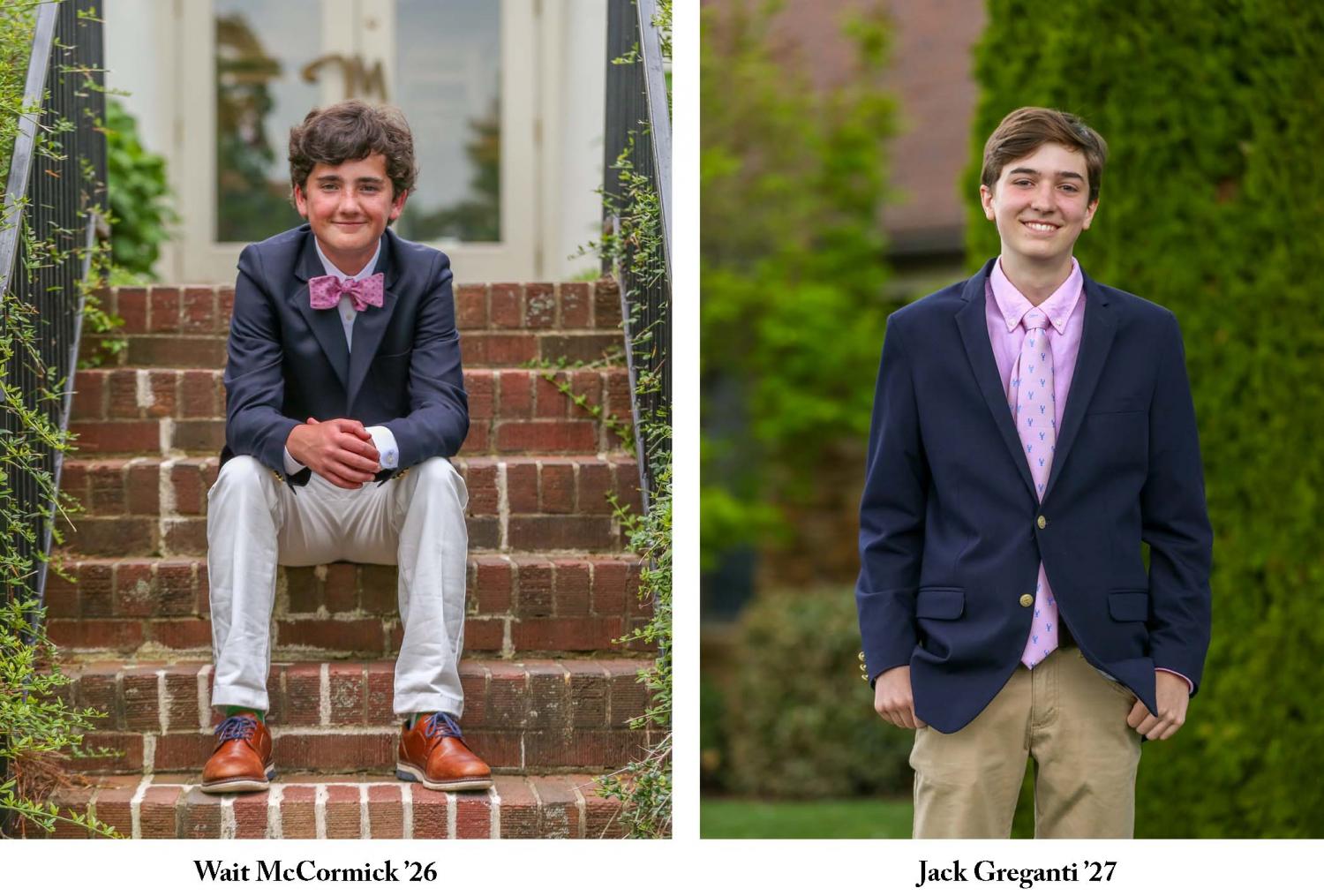 Jack Greganti '27 of Chapel Hill, N.C., and Wait McCormick '26 of Winston-Salem, N.C., were awarded the inaugural KLS scholarships. Jack and Wait impressed the selection committee with not only their qualifications on paper, but their confident demeanor through multiple rounds of on-campus interviews. Finalists hailed from Birmingham, Chapel Hill, Hendersonville, Knoxville, Ranger (GA), and Winston-Salem.
Are you the next scholar?
The Krieger Leadership Scholars program is reserved for new boarding applicants entering the 8th, 9th, and 10th grade. The program provides a life-changing opportunity by offering one full boarding scholarship and one quarter boarding scholarship on an annual basis. Selected scholars will retain their scholarship throughout their time at Christ School.

Scholars are students of the highest distinction. Nominations and nominators should identify the unique attributes that sets your potential scholar apart. Does your scholar excel in the classroom, in the community, or offer perspective and promise that will improve our school?
Criteria and Process
Krieger Leadership Scholars must be boarding applicants entering the 8th, 9th, or 10th grades.
Scholars must go through a process that includes a nomination, a virtual or in-person campus visit and interview, as well as an on-campus weekend for the selected finalists for the scholarship.
Nominees who move forward in the selection process will be invited to an on-campus weekend for finalists on February 22-23, 2024.
The finalist's weekend will include interviews with the KLS selection committee as well as current Christ School faculty and administrators, and a taste of what being a Greenie is all about.
Nomination Details
Nominations can be from teachers, coaches, school administrators, or other community members outside of the student's immediate family.
Nominations must be accompanied by a completed Christ School application, which includes an in-person interview and campus visit (may be virtual if necessary).
Key Dates
January 25, 2024 - Nominations due by this date
February 22-23, 2024 - Finalist's weekend at Christ School
If you have any questions or want to discuss the KLS program with someone at Christ School, please contact Eric Thorp, Krieger Leadership Scholars Program Director (ethorp@christschool.org or 828-684-6232 ext. 128).