Develop Your Skills
Leadership Challenge
---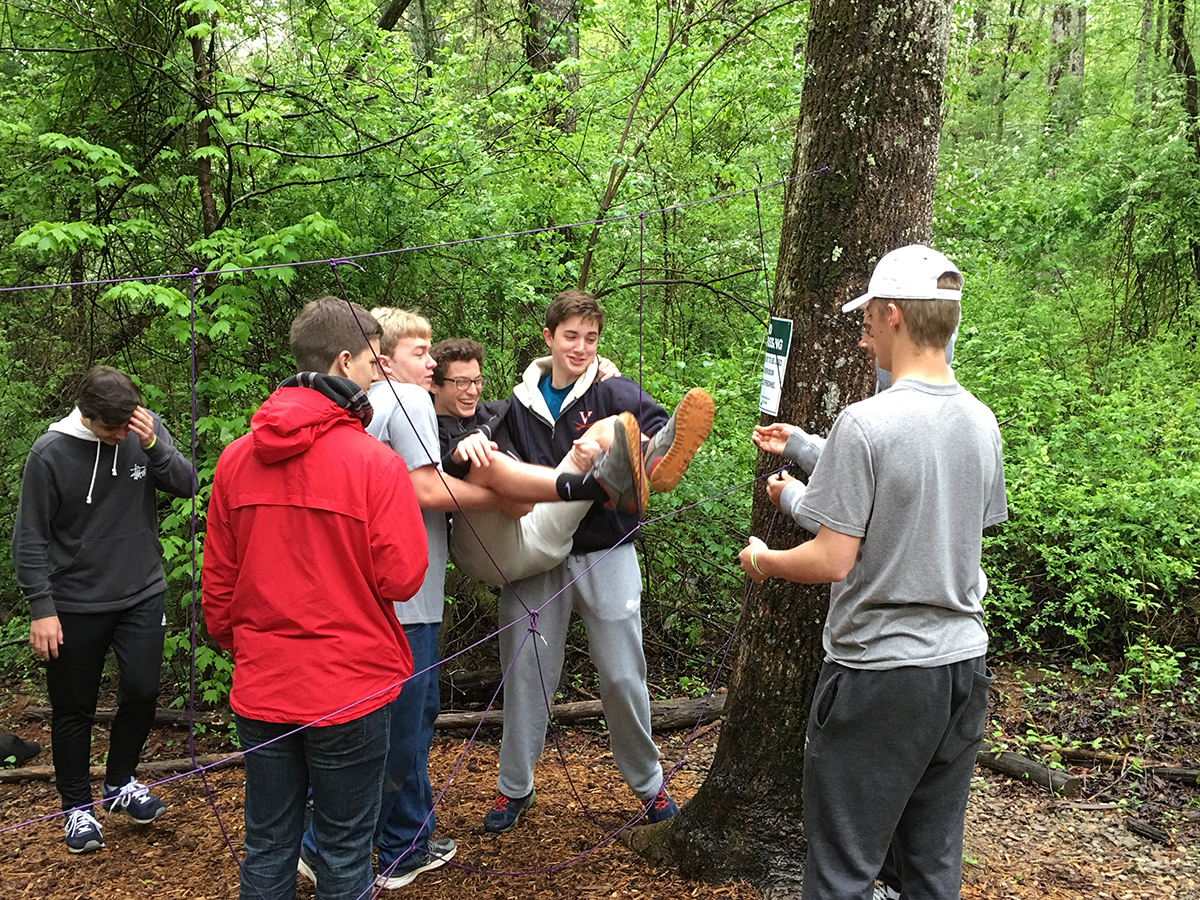 Christ School emphasizes leadership development for its students through a variety of arenas: athletics, the outdoor program, leadership training sessions, form development, student life curriculum, community service, and senior leadership.
Although Christ School develops effective leaders through all of these outlets in unique ways, we have created a leadership curriculum that builds synergy between some of these programs and improves the overall leadership development of our students.
The Christ School Leadership Challenge strives to offer training, activities, and experiences that develop leadership skills and instill an ethic of servant leadership, motivating and preparing students for leadership at Christ School and beyond.
This program is about more than learning to lead: the Leadership Challenge also seeks to develop well-rounded men of character that are informed about the world around them. These young men demonstrate compassion and concern for others and look to apply their knowledge and skills to doing good works.
Students in grades 8-12 will participate in the Leadership Challenge with a curriculum designed specifically for their grade.
The Christ School Leadership Challenge will develop leadership through the following experiences and activities:
Teambuilding: Each grade will spend at least a full day working with leadership professionals on teambuilding skills that create class unity, require problem solving and cooperation, and provide a template for application to leading at Christ School.
Service: Each grade will participate in a class service project that includes a "before and after" project debrief. Each grade will be incentivized to participate in an area of service that matches the leadership theme for that grade.
Life Skills (two sessions each semester): Students in each grade will participate in educational and interactive sessions that teach them non-academic skills, such as creating a budget, behaving with excellent manners, and following current events. This program will also expose students to subjects such as multiculturalism, social media, and substance awareness.
Guests speakers and panels: local civic leaders, accomplished alumni and parents, and coaches and athletes will work with individual grades during the year to share their experiences and reinforce lessons and skills in leadership.
Leadership Simulations: Each grade will have the opportunity to apply their leadership experiences and skills to leadership simulations and activities.
TED Talks and other digital media resources
Interactive leadership games and activities
The form advisors and Director of Residential Life work together to implement this program, with the support of Life Skills instructors and outside speakers and facilitators.