Tuition and Financial Aid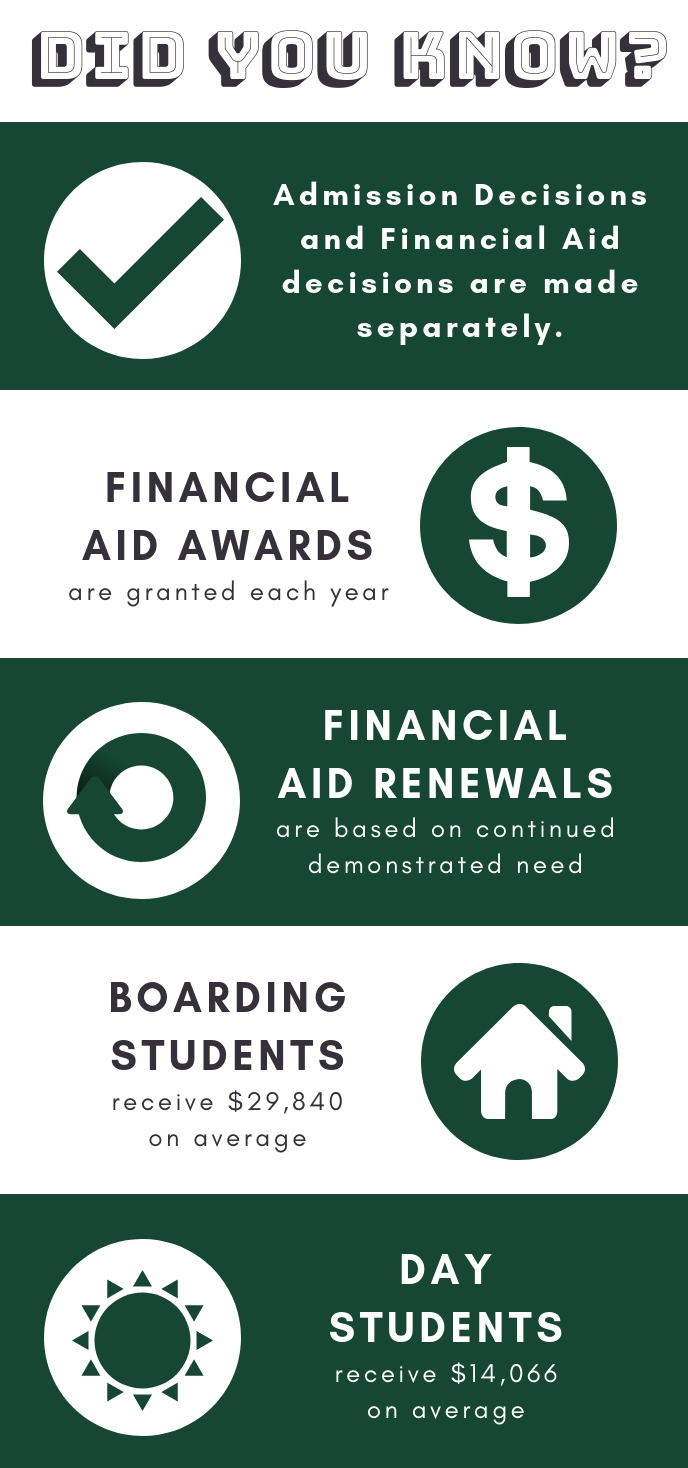 Each year Christ School invests in its students by allotting a portion of its budget to financial aid. In doing so, the School enrolls a population of students representative of the diverse world in which we live. The primary objective of Christ School's financial aid program is to attract and enroll families and students who might otherwise not consider Christ School due to financial reasons.
Funding a Christ School education can be more manageable than what it first appears. To discuss your situation or for more information, please contact:


Palmer Straughn
Director of Admission and Financial Aid
500 Christ School Road
Arden, NC 28704
(800) 422-3212
Christ School admits students of any race, color, national and ethnic origin. It does not discriminate on the basis of race, color, national and ethnic origin in the administration of its educational policies, admissions policies, scholarship and loan programs, and athletic and other school-administered programs.
2016-2017 Christ School Need-Based Financial Aid
Average Financial Aid Award — $15,500
Christ School offers a limited number of generous scholarships through its Headmaster's Scholarship Program. Students must be nominated for the The Headmaster's Scholarship, which is based solely on merit.
Candidates who are interested in the Headmaster's Scholarship Program must meet certain criteria in order to be considered. Achievement in academics, athletics, extracurricular participation, and community service are all ways a student might qualify for consideration. Ultimately, this program ensures that we will continue to enroll exceptional young men, each of whom will enrich the Christ School community.
Christ School is proud to offer need-based financial assistance to families who qualify.
Tuition Assistance is based solely on demonstrated need. A candidate's family must provide detailed financial information which is analyzed by School and Student Services by NAIS for Financial Aid and Christ School's financial aid office. Because financial aid funds are limited, not all families who demonstrate need will receive assistance. All families are welcome to apply.
To assist families, Christ School offers a 10-month payment plan. Payments begin July 1, with nine subsequent payments due the 1st of each month thereafter.
Click here for more information including forms, deadlines, and mailing addresses.