Student Section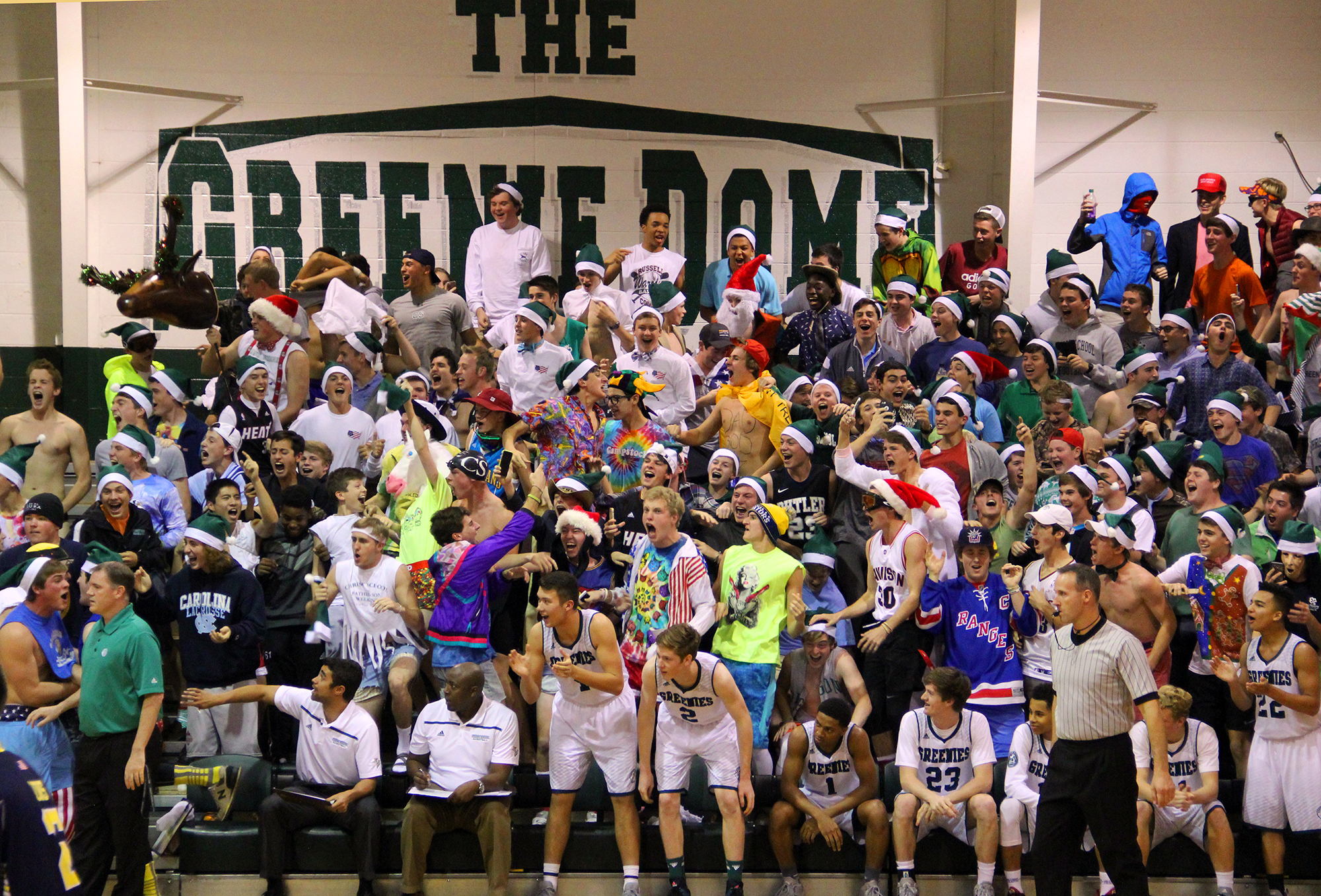 Christ School has scored 8 points in the first minute thirty of the game, but the Greenie supporters have yet to cheer. They sit quietly and wait. The normally raucous crowd is surprisingly subdued. Compared to their normal hooting and hollering, the Greenies are seemingly tongue-tied.
But just seconds later, Christian Nichols has stolen the ball from Asheville Christian Academy's stud Jordan Shepard. When the jump shot is scored, the once quiet student section has erupted. The gym is louder than Oracle Arena, home of the Golden State Warriors. 250 boys dressed in one can only describe as a mix of pajamas, basketball jerseys and green Christmas stocking hats are going wild.
The energy of a Christ School student section is unmatched, unfathomable even. The leaders of the bunch are seniors Will Janvier and Chris Akers. When asked what makes our student section different, Janvier says "We aren't just fans. We live together, we study together. We know the team well. They aren't just guys with jerseys on, they are our brothers." The players agree. Will Fleming '17 says, "There is nothing like it. They have great leadership. Each game is a different theme, and they do a great job representing that theme."
"Our fans are so loud" said Associate Head Coach Bobby Long. "I've never coached at a school were the fans are as passionate as the Greenie faithful. I've also never been at a place where the fans are directly behind the bench. It literally tells our boys that their fans are behind them."
If you get the chance to check out a game, you'll know which ones are the Christ School fans. They're the ones in the ridiculous outfits, cheering as loud as they possible can, willing their brothers and classmates to victory.