The Galax
The Christ School Magazine, now called The Galax, is published twice a year and features current news of the school, alumni events, features and class notes.
Send your articles and/or photos to Donna Wheeler, Christ School Magazine Editor, 500 Christ School Road, Arden, NC 28704.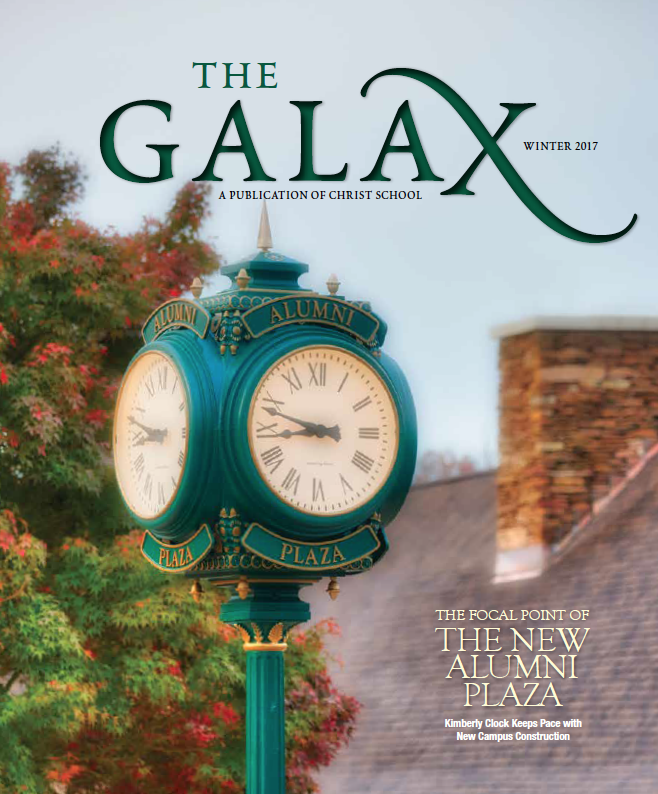 Read the Winter 2017 Galax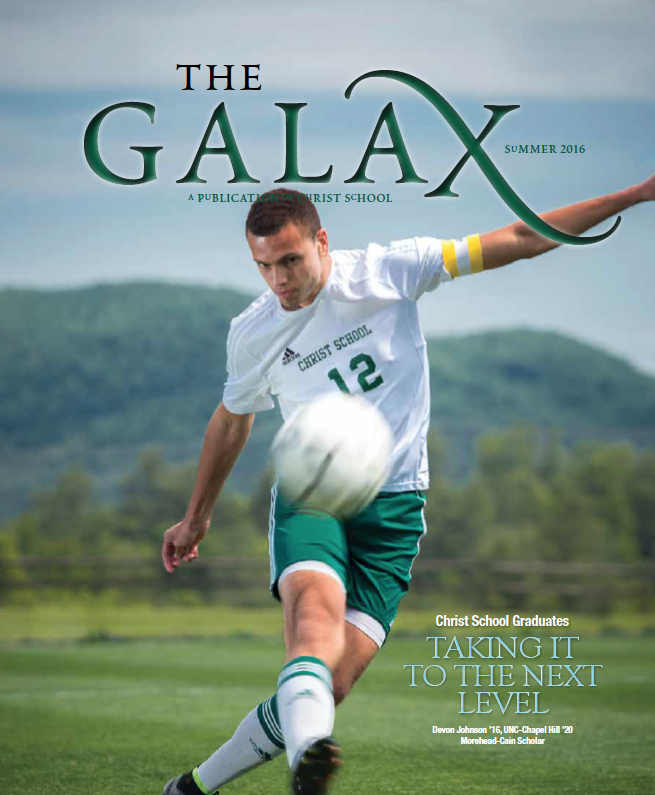 Read the Summer 2016 Galax
See all editions of The Galax
---
The Struan
The Christ School community is brimming with talented artists and writers, and nowhere is this more evident than in the Struan, the school's annual journal of art and creative writing. On its pages, you'll find the inspired creations of students and faculty.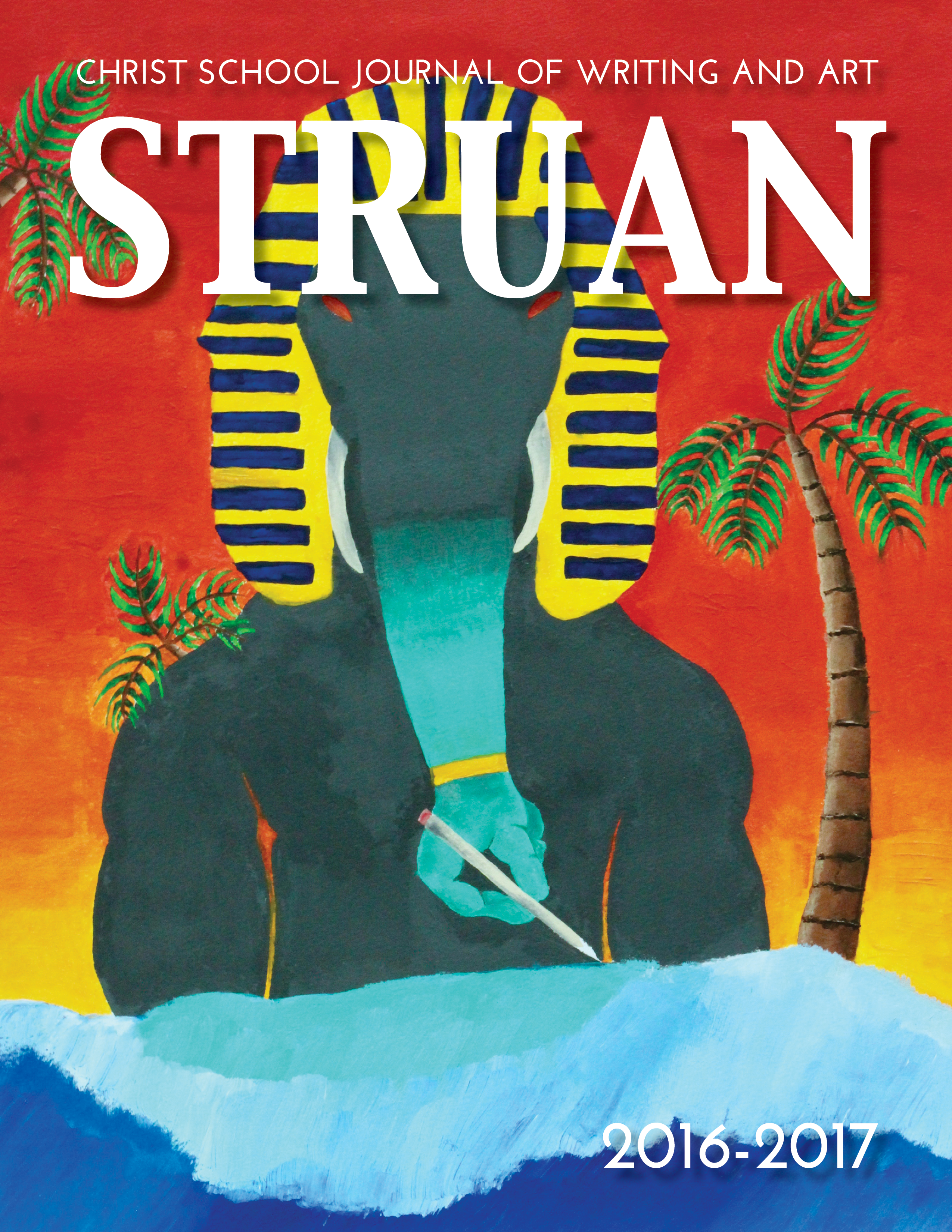 Read the 2016-17 Struan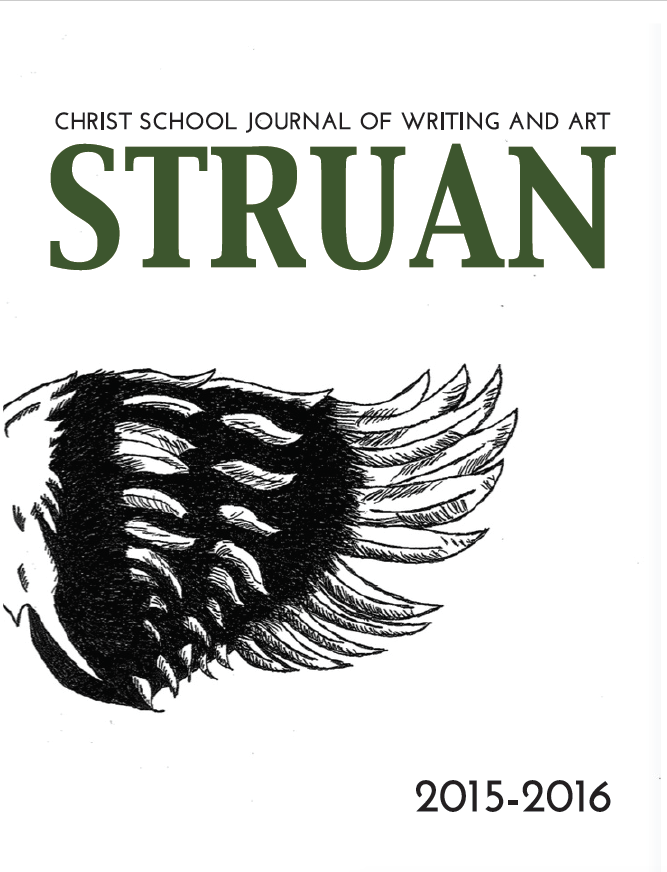 Read the 2015-16 Struan
See all editions of the Struan
---
The Green Pages
Each semester during the school year, the college guidance office creates a newsletter documenting students' journeys through the college admissions process.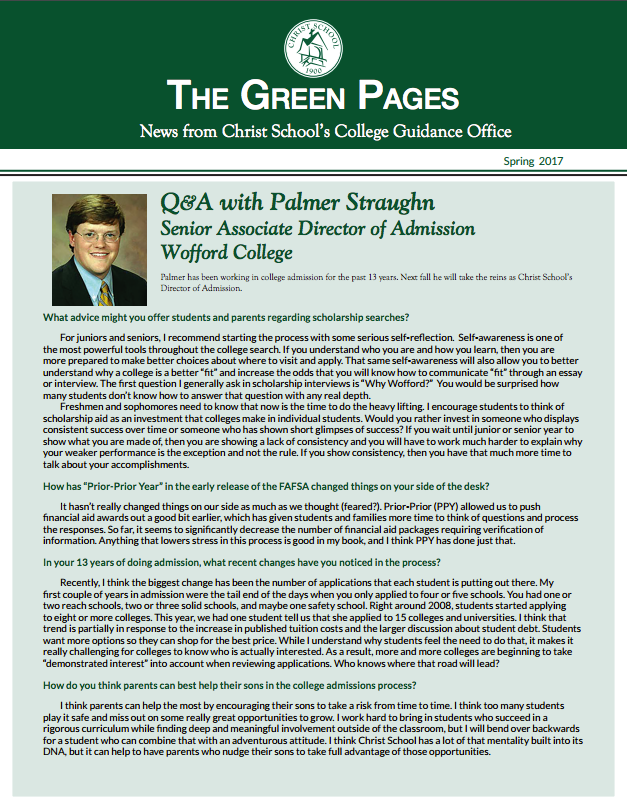 Read the Spring 2017 Green Pages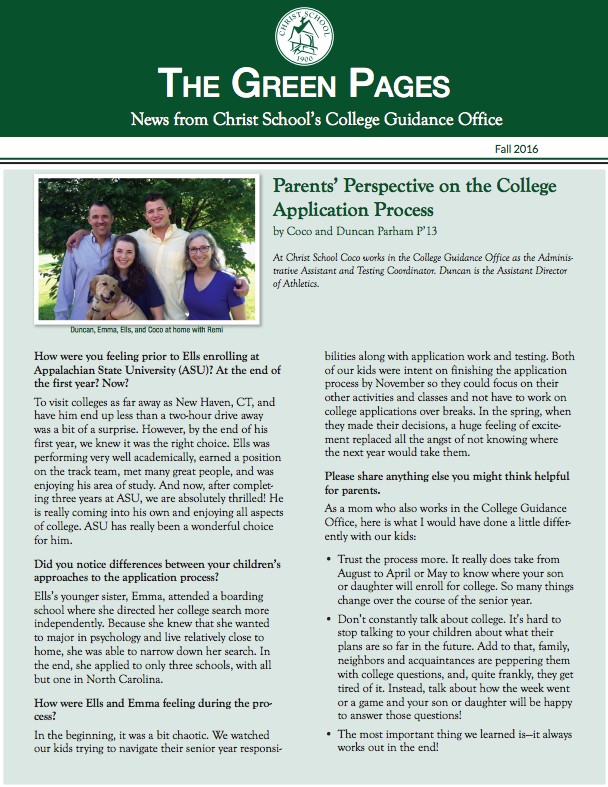 Read the Fall 2016 Green Pages
See all editions of the Green Pages
---
Books
This book is a pictorial history of the Christ School chapel, accurately and carefully crafted by Mr. Dave's granddaughter, Dabney Johnson (Durward '41), and Christ School's Director of Communications for 19 years and current archivist, Linda Cluxton. Proceeds from book sales go to support the Christ School Archive Fund.
THE CENTENNIAL ANGELUS
The Centennial Angelus is a coffee-table book that commemorates the first 100 years of Christ School's history through photographs and anecdotal narratives provided by David W. McCullough '45 and R. Reed Finlay '58 It also has an update on the school and the needs of today's boys written by former headmaster Fr. Russell W. Ingersoll. George McAden '43 organized the photos. The book can be obtained through the Christ School Advancement Office (828) 684-6232 ext. 103 or the Bookstore, ext. 133.