the primary publication for our school community
The Galax
---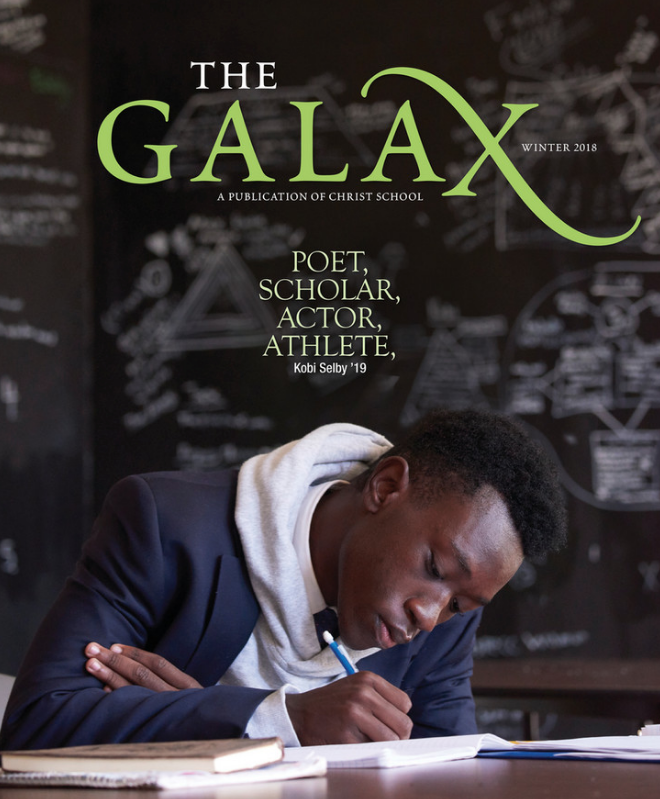 ---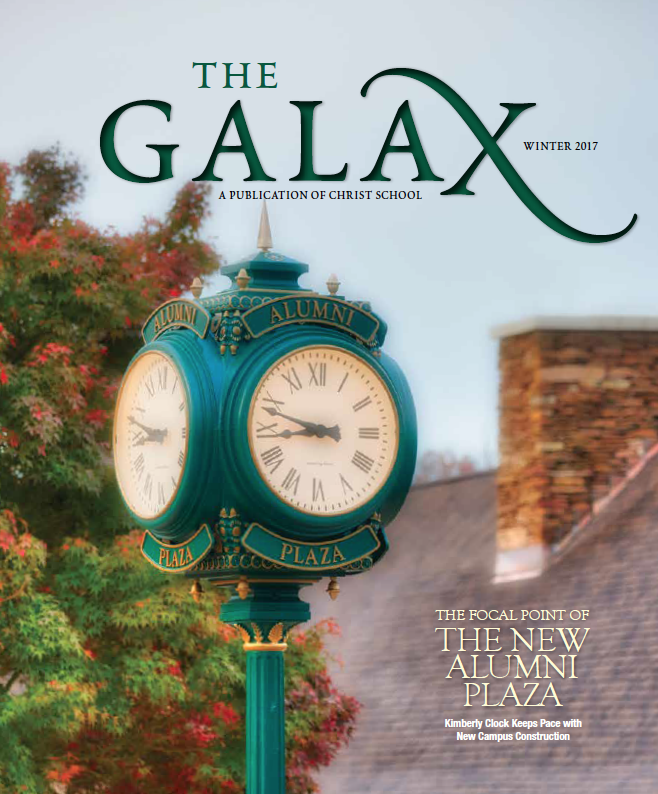 Read the Winter 2017 Galax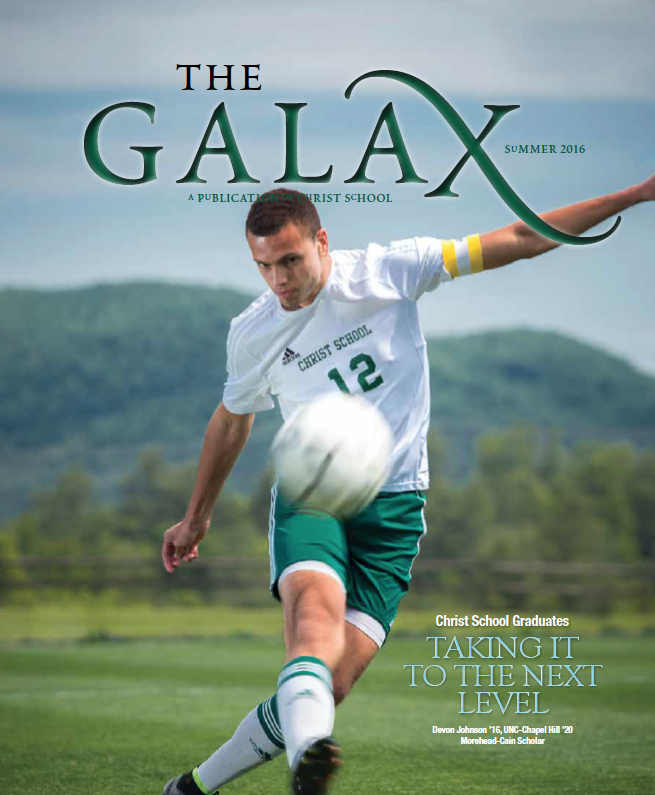 Read the Summer 2016 Galax
The Galax is published twice a year by the Advancement Office. Its new name honors a traditional school emblem, the galax plant, which is indigenous to our area of Western North Carolina. It was also the name of the first school paper, the Galax Leaf. Among the first subjects taught at Christ School was printing, and the printing office began publishing the Galax Leaf in October of 1901. This was not only a local newspaper, it was designed to advertise the school's needs in the hope of donations from well-wishers. Below is an excerpt from the first issue:
"We give this little sheet the name of the Galax Leaf, as the galax leaf is our School emblem, our motto being 'Faithfulness is Success:' the galax is always bright and beautiful, but brightest of all during the hardest time of the year, when the winter snows and frosts beat upon it, and is therefore a fit type of faithfulness. There is also another reason why the galax should be our school emblem—we are in the center of the country 'Where the galax grows;' it is peculiar to our range of mountains, being found nowhere else in the United States."
This full color magazine serves as the primary publication for the school community with relevant features, alumni articles, events, and class notes. It showcases current news based on the school's four-fold focus of academics, athletics, spirituality, and work service.
The magazine staff welcomes all class notes, photos, letters to the editor, or pertinent articles for submission by alumni. You can send them to Editor, The Galax, 500 Christ School Road, Arden, NC 28704 or email dwheeler@christschool.org.
If you are not receiving your issue of the Galax, are receiving more than one issue, or would like to give us an address change please email the Advancement Office.