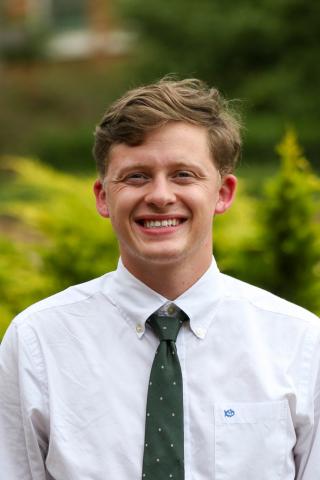 Will Gordon
English
Learning Resource
Will Gordon says he wants to empower his students inside and outside the classroom in his first year as a Learning Resource/English teacher at Christ School. 
Mr. Gordon graduated from Clemson University in May 2020 with a B.A. in English and minors in Film and Sports Communication. Mr. Gordon interned for the Pearce Center for Professional Communication while at Clemson, fostering his love for positive and discussion-based learning.
Mr. Gordon will be coaching JV Soccer and Golf. He enjoys spending time with family and friends from his hometown of Boiling Springs, S.C., and one of his favorite things to do is catch a great dinner and horror movie with his girlfriend, Letty.