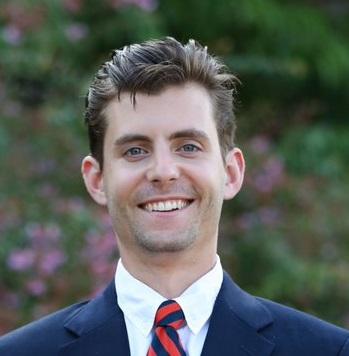 Jack Lynch grew up exploring the prairies and lakes of his hometown in northern Illinois. 
Mr. Lynch graduated from Maine's Colby College in 2016 with a B.A. in Biology, concentrating in Ecology and Evolution. Upon graduating, Mr. Lynch presented his original research on habitat fragmentation at the 2016 Ecological Society of American conference.  
After graduating, Mr. Lynch worked as a field botanist with the Bureau of Land Management in Taos, N.M., and later started his career in education as a teaching apprentice at the High Mountain Institute, in Leadville, Colo. From there, he worked as a teaching fellow at the Alzar School in Cascade, I.D., where he paddled with Christ School alumnus Richard Lytle '20. Afterwards, Mr. Lynch completed his Master of Teaching degree at the University of Virginia where he taught anatomy and biology at Monticello High School (Va.).  
At Christ School since 2019, Mr. Lynch teaches Chemistry, Biology, and Environmental Science. He loves to climb, mountain bike, play board games, and read. Equally gratifying is sharing his passion for the outdoors with his students. He coaches in the Outdoor Program and can often be found walking the campus trails.