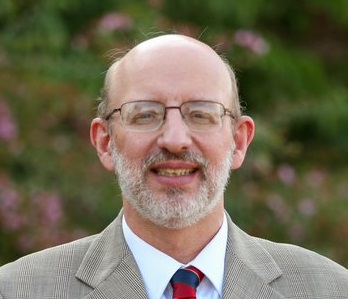 Music has always been essential to the education and development of boys at Christ School. St. Joseph's Chapel comes alive each year with notes sang or played by Greenies.
This tradition spoke to James Cassarino, who is new to the school community as Organist, Choirmaster, and Chair of the Fine Arts Department. Mr. Cassarino recently completed a 20-year tenure as Professor of Music and Music Department Chair at Green Mountain College in Poultney, Vermont.
"I'm really excited about the opportunity at Christ School," Mr. Cassarino said. "Before I applied, I did a lot of research into the school. I love the mission of the school and I am certainly looking forward to teaching and doing music ministry. I encourage the students to pack their instruments (upon returning for the 2019-20 school year) and know that there will be plenty of opportunities to make music."
While at Green Mountain College, Mr. Cassarino helped create and oversee a vibrant program that included course work in music and performing opportunities in both instrumental and choral ensembles. He also served as Music Director and Organist for Trinity Episcopal Church in Rutland, Vt. Mr. Cassarino previously filled those same roles for St. Mary's Church in Newport, R.I., as well. His educational background includes degrees in music and in theology from Castleton (Vt.) University, Ball State University, St. John's University, and the University of Wales.