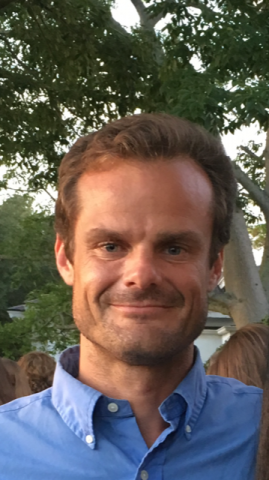 William Ballenger has donned many hats as a teacher, coach, house parent, administrator, and AP exam reader befitting a boarding school veteran spanning more than two decades.
He and his wife, Kristin, came to Christ School following five transformative years overseas at King's Academy in Jordan, where he chaired a department, was a member of the Hiring Team, and shepherded aspiring, young teachers as Director of Teaching Fellows. Previously, Mr. Ballenger was a faculty member at Saint Andrew's School (FL) and Blue Ridge School (VA), where he crossed paths with long-time faculty member Jamie Auch.
Mr. Ballenger's favorite fictional character is Indiana Jones, and he has lived out his own share of adventures: hiking the entire Appalachian Trail, Pacific Crest Trail, and Camino de Santiago; completing three coast-to-coast bicycle treks; and paddling 2,000+ miles on America's National Wild and Scenic Riverways. He firmly believes in the educational value of travel, bringing history alive for students by integrating his personal globetrotting experiences at historic sites in over 50 countries and 47 states across five continents into his curricula. Mr. Ballenger is a seven-time Teacher of the Year, four-time graduation speaker, and three-time Yearbook Dedication honoree by vote of the students.
A boarding school alumnus (The Lawrenceville School in New Jersey), Mr. Ballenger graduated magna cum laude from Alma College before earning a Master's degree in Social Studies Education through his graduate studies at the University of Virginia and the University of Oxford (England).
Major animal lovers, he and Kristin, a veterinarian, are thrilled to live among the boys as Head of Young Dorm. Since returning stateside from Jordan, they have relicensed as foster care parents to resume a calling that they previously enjoyed for years: "whoever welcomes one of these little children in my name welcomes me" (Mark 9:36).