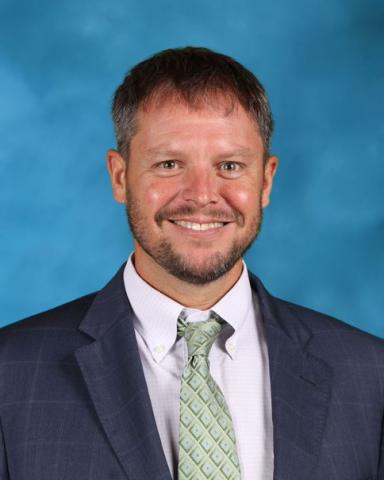 The sky over campus will never be the same after the introduction of the Robert Morgan '36 Aviation Program in October 2022. 
For years, World Languages teacher Les Thornbury has regaled the boys with stories from his time as a Navy F/A 18C pilot. He and Stephen Hoffert P'26 now assist Greenies in logging their own hours in the school's plane, "Greenie 1."
The aviation program is named after a noted Christ School alumnus who flew the Memphis Belle in World War II.
Mr. Thornbury has been a member of the faculty since 2016 and graduated from VMI. Following his Navy career, he taught Spanish in Connecticut public schools for eight years, including a year as a Fulbright Exchange teacher in Mexico. In addition to his Spanish classes, Mr. Thornbury is a coach with Christ School's Outdoor Program.
He became a professional standup paddleboarder in 2018.