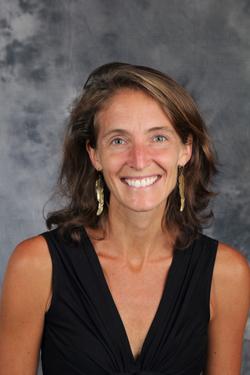 Mrs. Emily Pulsifer
Instructor, English
English Department Chair
Struan Advisor
Head Cross Country Coach, Assistant Track & Field Coach
Now going on more than a decade at Christ School, Emily Pulsifer teaches various courses in the English Department and serves as the department's chair.
She was named our 2019-20 Teacher of the Year, allowing her to give a Commencement Address with great emotion to the Class of 2020. 
Mrs. Pulsifer is also one of the faculty advisors for the Struan, the school's art and literary magazine, an assistant coach for cross country and track, and a writing coach for seniors as they prepare college applications. She earned her B.A. in History from Emory University, and her M.F.A. in Creative Writing from the University of Southern Maine. Mrs. Pulsifer previously taught at Kents Hill School in Maine.
Mrs. Pulsifer has been a member of the faculty since 2009 and is proud of her sons, Liam '15 and Zach '17, who thrived at Christ School. She lives in west Asheville with her husband, Andrew, and their dog, Lucy.
Watch the Faculty Spotlight on Emily Pulsifer