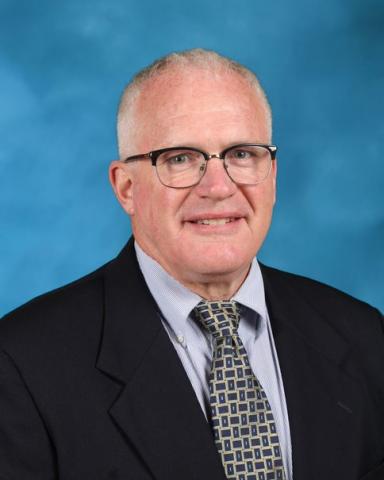 Mr. Michael Mohney
Mathematics Department Chair and Director of Outdoor Program
Mike Mohney P'23 is renowned amongst the boys for arriving early to his classroom and staying as late as needed. 
The passion and personal care put into his positions as Mathematics Department chair and Director of the Outdoor Program were the catalysts to Mr. Mohney being named 2022-23 Christ School's Teacher of the Year. 
The 2023-24 academic year will be the 20th for Mr. Mohney at Christ School. 
Before his career in teaching, Mr. Mohney was a U.S. Navy officer specializing in nuclear power plants. Following the Navy, he worked as Engineering Manager for the Hope Creek Nuclear Generating Station in Salem County (N.J.). 
Mr. Mohney and his wife, Deidra, live on campus and are parents to Chapin '23.