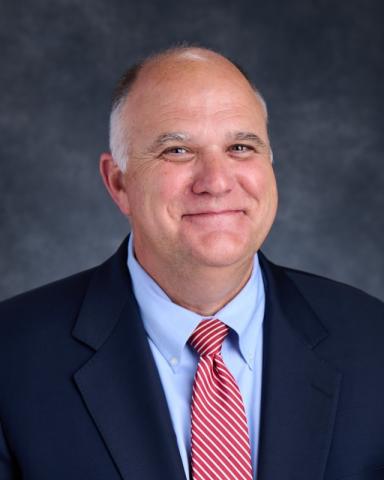 Mr. Danny A. Elmer
Director of Human Resources and Facilities
As the Director of Human Resources and Facilities, Danny Elmer manages the employee personnel files, the company health and benefits packages, as well as the progress of all new construction.
Look around campus and you can tell he has been busy lately with Stolz Dining Hall (completed, 2016), the renovation of '30 House (completed, 2017), the Close-Krieger Athletic Center (completed, 2018), Father Kirk Brown Outdoor Chapel (completed, 2018), and new on-campus housing for faculty and staff. With the help of his maintenance and grounds crews, Mr. Elmer keeps every Christ School building – academic, residential, athletics – in working order and ensures the grounds are well-manicured.
Being in the wilderness is Mr. Elmer's great passion, and when he finds the time, he shares that passion with Christ School students, either taking a group fishing or to the skeet-shooting range. These trips keep Mr. Elmer connected to the community, and the love the boys have for him was acknowledged in 2016, when they dedicated the Angelus, Christ School's yearbook, to him. You can see his effect on his sons, too. Sam '13, a fanatical fly-fisherman himself, works for Vanguard Financial. Ben '09 is a professional fly-fishing guide in Cashiers, N.C.
Mr. Elmer graduated from N.C. State in 1985 with a double major in Business Management and Economics. After managing the financial operations for businesses in Asheville and Raleigh, Mr. Elmer worked as the Director of Finance for an all-boys summer camp in Flat Rock, N.C. He joined Christ School in 2007, and what's kept him here is "Hands down, the people – great faculty and staff, great kids!"
Cissy Elmer, his wife of more than 30 years, manages the Student Center and Bookstore.