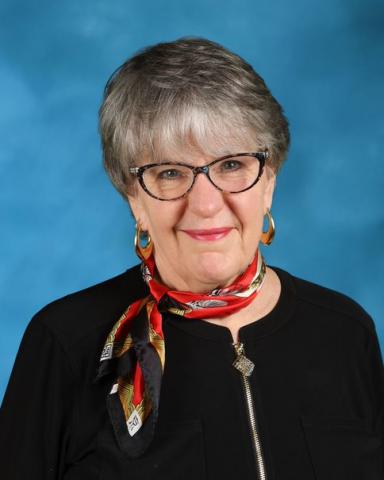 Mrs. Mary Dillon
Instructor, English
Theater
Mary Dillon has presided over Christ School's Theater Department since 2001. Audiences have enjoyed close to 40 plays directed by her during that time. She is not afraid to innovate either.
It was Mrs. Dillon's idea to introduce Winter Film as an after-school option to Greenies starting with the 2018-19 school year and Broadcast Journalism was added for 2020-21.
Mrs. Dillon teaches World Literature, Honors World Literature, Journalism, Film as Literature, and English as a Second Language (ESL). She is the faculty advisor for The Stump student news organization, which includes a print newspaper as well as streamed newscasts.
Mrs. Dillon is a graduate of the University of St. Thomas and the Bread Loaf School of English at Middlebury College. She has directed five productions for the Montford Park Players in Asheville.