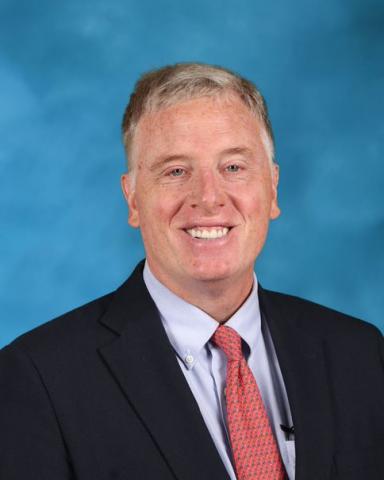 Mr. Kirk Blackard
Director of College Guidance
Now entering his 20th year, Director of College Guidance Kirk Blackard has perfected a system that ensures every boy gets individual, personalized attention from the moment they step on campus until the very end of the college-application process. 
Christ School's Class of 2023 was the College Guidance Office's latest triumph - the seniors enrolled at colleges in 20 different states and earned a combined $2.7 million in scholarships. Multiple students went to Auburn, Samford, Clemson, Virginia, Illinois, UNC-Chapel Hill, UNC-Charlotte, UNC-Wilmington, High Point, and Long Island University.
Mr. Blackard has been involved in college admissions and college counseling since 1991. A graduate of St. Christopher's School in Richmond, Va., Mr. Blackard received a B.A. from Wake Forest University in 1989 and his master's from Virginia Commonwealth University in 1995.
Mr. Blackard lives on campus and his interests include basketball, tennis, and cooking.