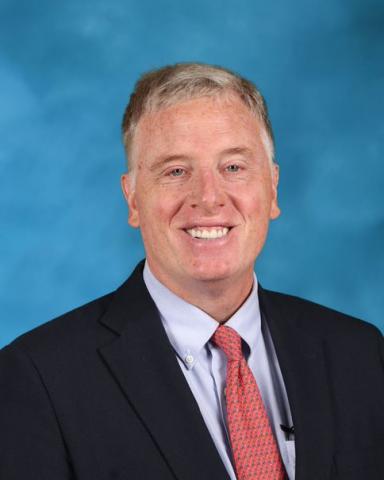 Mr. Kirk Blackard
Director of College Guidance
"Traveling often on two wheels" is a pastime for Kirk Blackard and he means it. The Director of College Guidance has cycled more than 4,000 miles to colleges in 26 different states during his 19 years at Christ School. Mr. Blackard, in turn, imparts the knowledge he gains onto Christ School families looking to find a college destination for their son.
Mr. Blackard has been involved in college admissions and college counseling since 1991. A graduate of St. Christopher's School in Richmond, Va., Mr. Blackard received his B.A. from Wake Forest University in 1989 and an M.S. from Virginia Commonwealth University in 1995.
When he is not pedaling away on his bike, Mr. Blackard's interests include basketball, tennis, and cooking.