HELP US ACHIEVE OUR MISSION
The Christ School Fund
---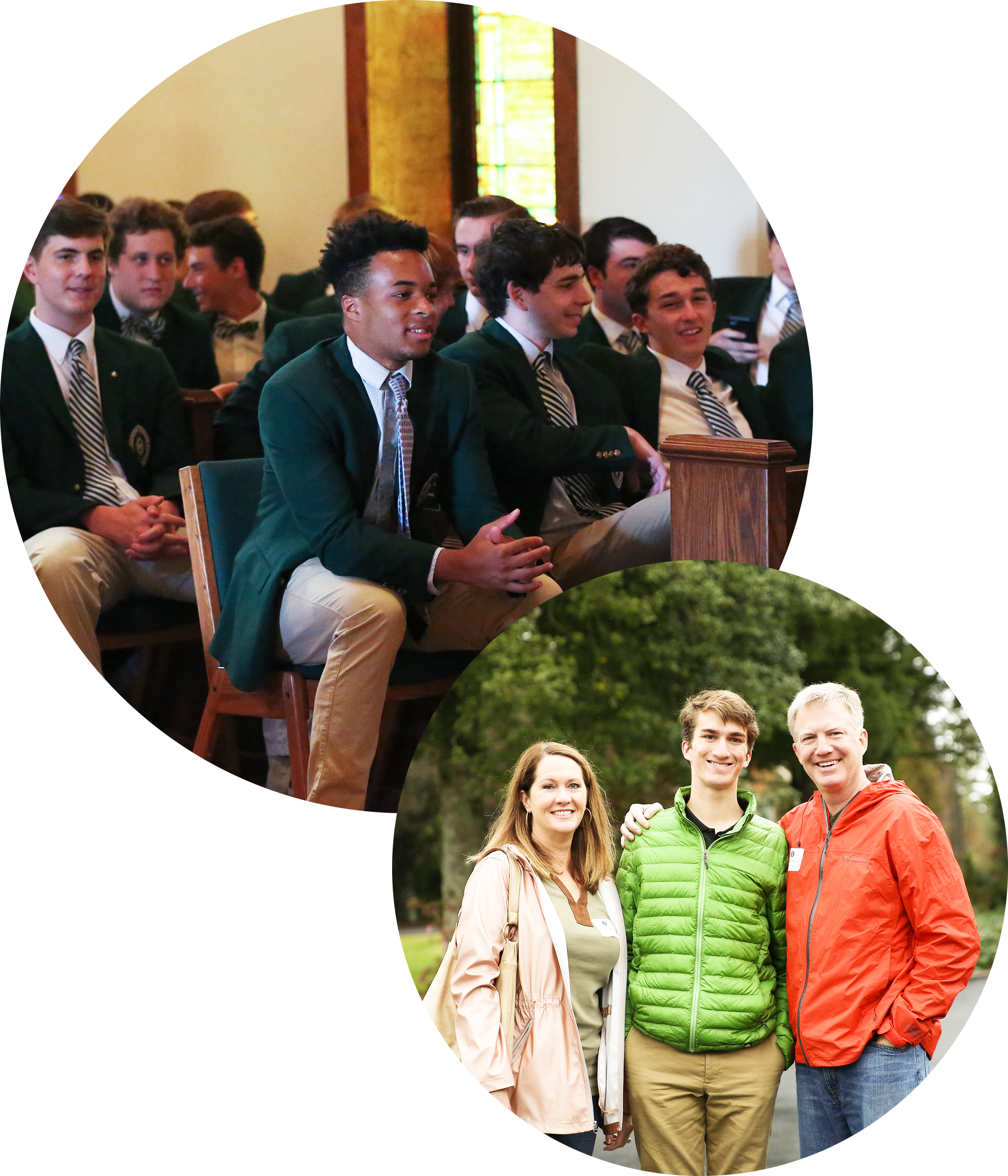 Christ School is changing the Annual Loyalty Fund to the Christ School Fund.  Why the change? There are many annual funds -- but only one Christ School Fund. A gift to the Christ School Fund supports every aspect of the school & our students' education.
When you give to the Christ School Fund, you help fulfill our mission of transforming boys into exceptional young men ready to succeed in college and beyond.
A gift to the Christ School Fund supports every aspect of the school and our students' education.
What does your gift provide?
By making a tax-deductible gift to the Christ School Fund, you are supporting a Christ School boy's education in the following ways:
SCHOLARSHIPS & FINANCIAL AID FOR STUDENTS FROM ALL BACKGROUNDS

CLASSROOM TECHNOLOGY,
ARTS, AND ATHLETIC PROGRAMMING

FREE EXTRACURRICULAR OFFERINGS FOR ALL STUDENTS

COMPETITIVE SALARIES & PROFESSIONAL DEVELOPMENT OPPORTUNITIES FOR TOP-NOTCH FACULTY
By the numbers
Your gift helps pay for the cost of:
A BROOM FOR THE JOB PROGRAM

$16

UNIFORM FOR ONE ATHLETE

$100

ACTIVITIES BUDGET PER STUDENT

$563

ONE YEAR OF MEALS FOR A STUDENT IN STOLZ HALL

$2,243

ONE WEEK OF ELECTRICITY FOR THE ENTIRE CAMPUS

$3,850

 

AVERAGE FINANCIAL AID & SCHOLARSHIP FUNDING
(for students receiving financial support)

$21,853
your gift can
Help Us Meet Our Greatest Needs
---
Tuition covers only about 80% of Christ School's operating budget. Undesignated donations to the Christ School Fund provide us with the flexibility to meet our areas of greatest need, such as competitive faculty salaries, student scholarships, maintenance of facilities and grounds, and day to day operating costs.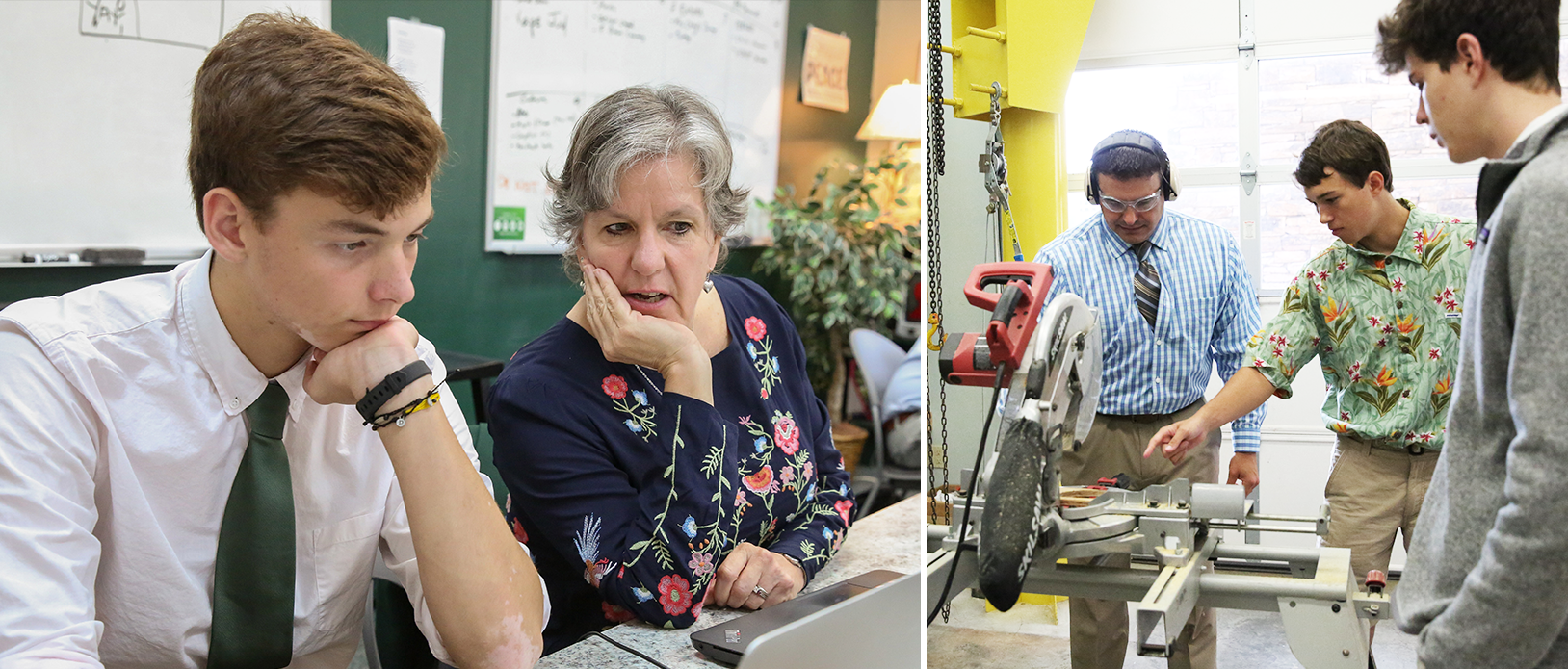 Gifts of any amount are appreciated, and Christ School thanks every donor who makes giving to Christ School a priority. As a Christ School Fund donor, you will be recognized in one of Christ School's giving societies and in the Headmaster's Report, which is published each fall.
Christ School Fund Timeline
| JULY 1 | SEPTEMBER | OCTOBER 26 | DECEMBER | APRIL 18 | JUNE |
| --- | --- | --- | --- | --- | --- |
| Beginning of Fiscal Year | Launch of Christ School Fund | "The Game" & Angelus Dinner | Holiday Giving | Auction & Gala | End of Year Push |
2014 through 2019
Participation & Donations Over Time
---
Christ School experienced one of the greatest increases in donations during the 2018-2019 year, and we celebrate 100% donor participation with our faculty, staff, and board members.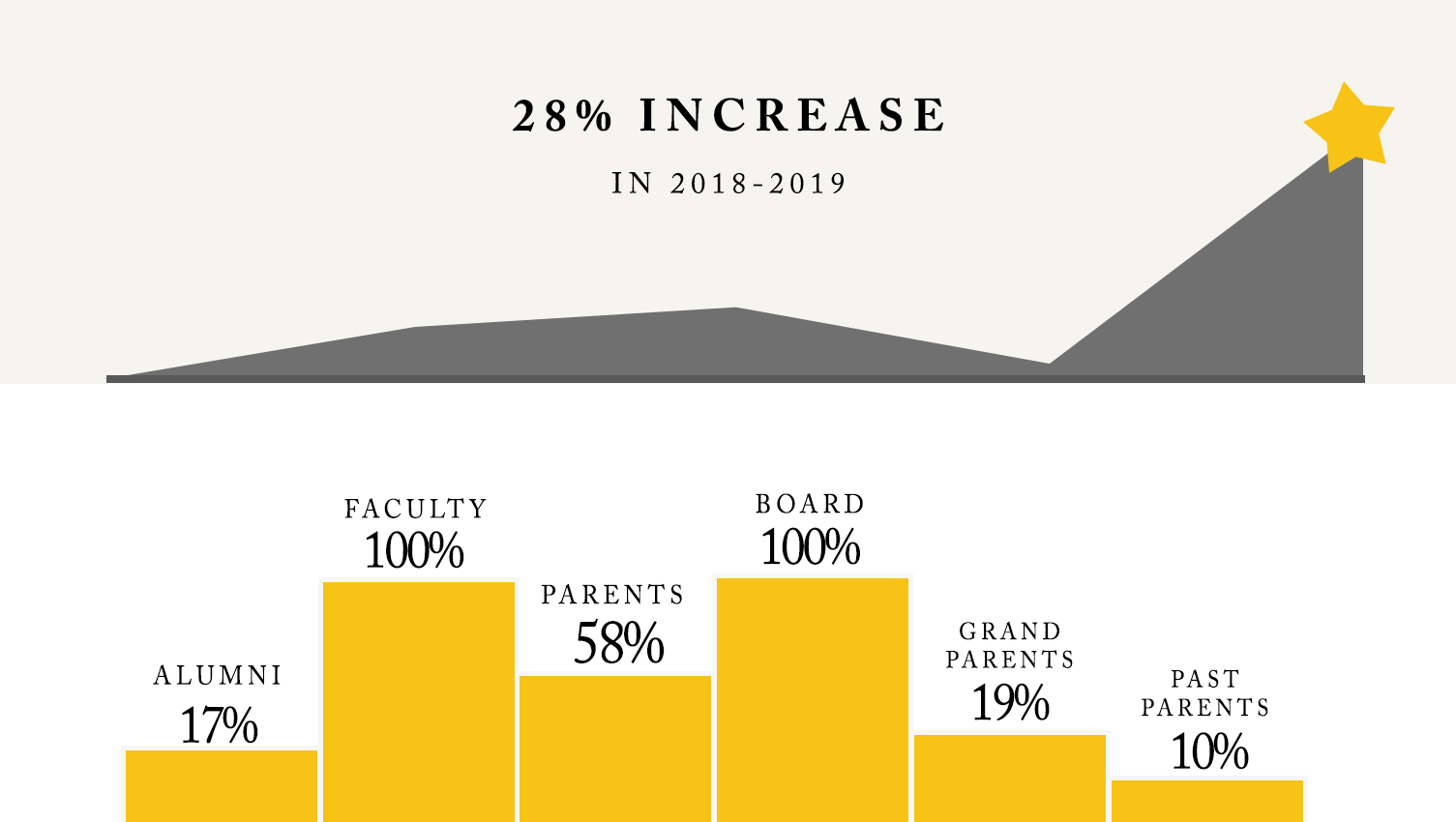 for more information about giving
Contact Us
---
Please make a gift now using our secure online giving form. You may also call Kathy Belk at (828) 684-6232 ext. 126 for more information about the Christ School Fund. If your employer offers a charitable matching gift program, you can increase the amount of your gift.
All gifts to Christ School are tax-deductible. Please contact the Advancement Office at (828) 684-6232 ext. 126 or advancement@christschool.org if you have any questions about your gift or receipt.
Thank you for your support!