Christ School Speaker Series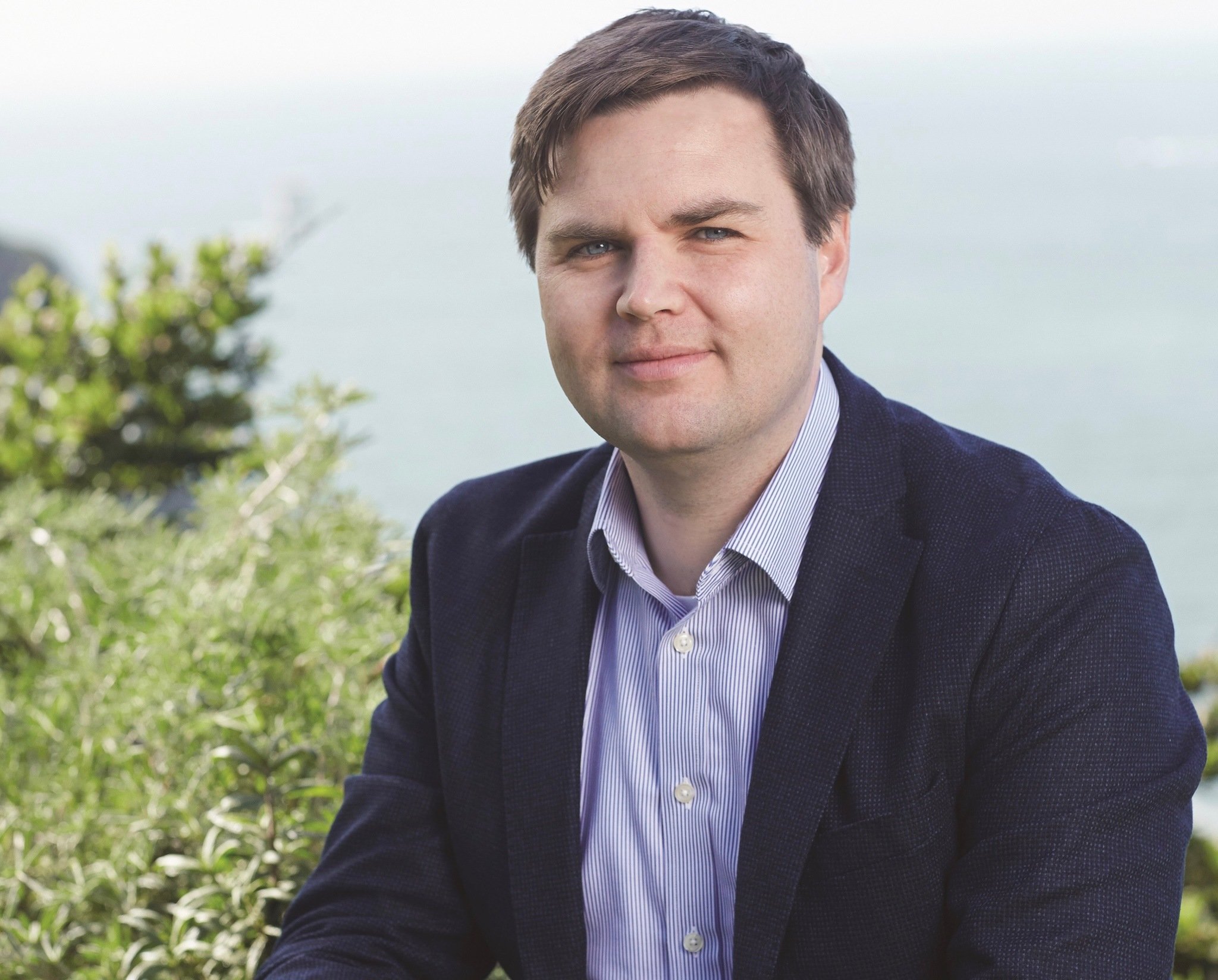 J.D. Vance, Author of Hillbilly Elegy
Monday, April 23, 2018 at 7:30pm
From a former marine and Yale Law School graduate, a powerful account of growing up in a poor Rust Belt town that offers a broader, probing look at the struggles of America's white working class.
Hillbilly Elegy is a passionate and personal analysis of a culture in crisis—that of white working-class Americans. The decline of this group, a demographic of our country that has been slowly disintegrating over forty years, has been reported on with growing frequency and alarm, but has never before been written about as searingly from the inside. J. D. Vance tells the true story of what a social, regional, and class decline feels like when you were born with it hung around your neck.
The Vance family story begins hopefully in postwar America. J. D.'s grandparents were "dirt poor and in love," and moved north from Kentucky's Appalachia region to Ohio in the hopes of escaping the dreadful poverty around them. They raised a middle-class family, and eventually their grandchild (the author) would graduate from Yale Law School, a conventional marker of their success in achieving generational upward mobility.
But as the family saga of Hillbilly Elegy plays out, we learn that this is only the short, superficial version. Vance's grandparents, aunt, uncle, sister, and, most of all, his mother, struggled profoundly with the demands of their new middle-class life, and were never able to fully escape the legacy of abuse, alcoholism, poverty, and trauma so characteristic of their part of America. Vance piercingly shows how he himself still carries around the demons of their chaotic family history.
A deeply moving memoir with its share of humor and vividly colorful figures, Hillbilly Elegy is the story of how upward mobility really feels. And it is an urgent and troubling meditation on the loss of the American dream for a large segment of this country.
J.D. Vance grew up in the Rust Belt city of Middletown, Ohio, and the Appalachian town of Jackson, Kentucky. He enlisted in the Marine Corps after high school and served in Iraq. A graduate of the Ohio State University and Yale Law School, he has contributed to the National Review and The New York Times and has appeared on Fox News, CNN, MSNBC, and CNBC. Currently, J.D. works as a principal at a leading Silicon Valley investment firm. He lives in San Francisco with his wife and two dogs, Casper and Pippin.

Ann Compton
Spring 2016
Ann Compton joined ABC News in 1973. Only weeks after the Watergate scandal came to an end in 1974, Compton became the first woman assigned to cover the White House on a full-time basis by a network television news organization, and she was one of the youngest to receive the assignment. In addressing her retirement from ABC News after 41 years President Obama paid tribute to Compton saying, "Ann Compton, everybody here knows, is not only the consummate professional but is also just a pleasure to get to know."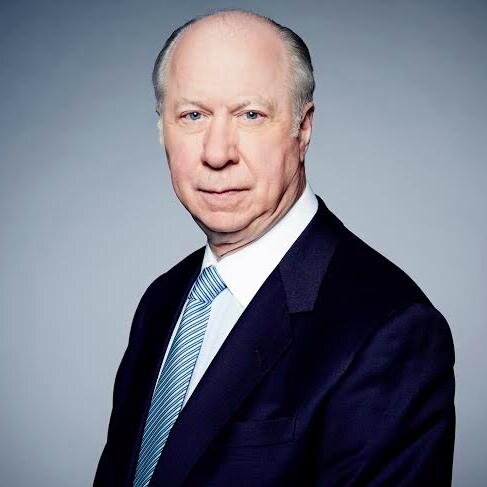 David Gergen
Spring 2015
A trusted advisor to four presidents and to both political parties, David Gergen offers a bipartisan analysis of the Obama Administration, a divided Congress and what today's headlines mean for the future of America. Author of Eyewitness to Power: The Essence of Leadership, Nixon to Clinton and an upcoming book on presidential transitions, he offers an inside glimpse into the corridors of power and the leadership challenges presidents face.


Inky Johnson
Spring 2015
Inky always dreamed of playing professional sports, but his future was dramatically altered when he suffered a life-threatening injury. Inky Johnson's story is about a life filled with faith and perseverance in the face of uncertainty and change. Inky has a master's degree in sports psychology from the University of Tennessee and devotes much of his time to mentoring athletes and underprivileged youth. He lives with his family in Atlanta, Georgia.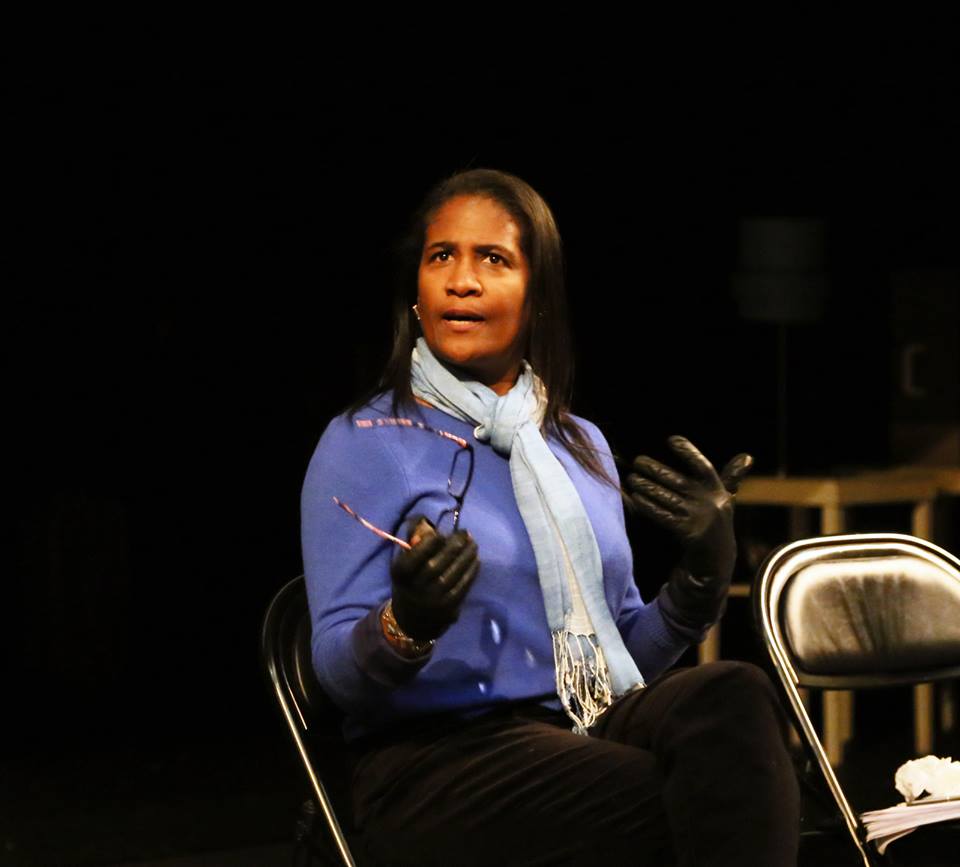 Cheryl Johnson
Spring 2014

Cheryl Johnson visited Christ School as a guest speaker for Dr. Martin Luther King, Jr. Week 2014. She was born in the Mississippi Delta when the Southern United States was still heavily practicing segregation. At 14, she was one of the first African Americans to enact the Supreme Court's ruling on Brown vs. the Board of Education. This paved the way to desegregate South Panola High School. She graduated from South Panola High in 1969 and went on to attend Howard University and California State University.

In 2009 Ms. Johnson received her first invitation to a high school reunion, forty years after graduating. She looked for someone who could document her and her classmates' experiences as some of the first African Americans to have integrated with the previously all-white school. Ms. Johnson found Dr. Lee Anne Bell, the Director of Education at Barnard College. Dr. Bell accompanied Ms. Johnson to the reunion, where they filmed the documentary "40 Years Later: Now Can We Talk?"
The film explores the impact of racial integration through dialogue with the alumni from Ms. Johnson's 1969 class. The graduates engaged in honest discourse about their memories of desegregation.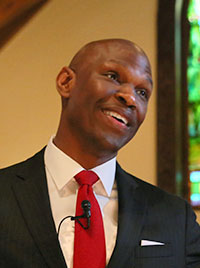 Dr. Chris Howard
Spring 2014
Dr. Chris Howard visited Christ School as a guest speaker for Dr. Martin Luther King, Jr. Week 2014. He is the President of Hampden-Sydney College and one of the youngest college presidents in the United States. He is also Chairman of the Impact Young Lives Foundation and was previously Vice President for Strategic & Leadership Initiatives at the University of Oklahoma and a manager with General Electric's elite Corporate Initiatives Group. A Lieutenant Colonel in the Air Force Reserve, he holds an MBA with Distinction from Harvard Business School, and is a Rhodes Scholar.
Dr. Howard left students with sage advice for succeeding in college: "You have to be resilient, and have a sense of agency. You cannot outsource your education, you must own it." He also explained that students perform best when they are intellectually curious, and "professors love students who love to learn."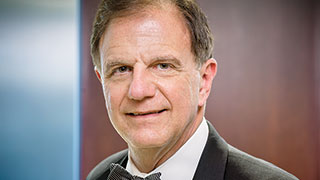 J. Tom Morgan
Fall 2013
J. Tom Morgan returned to Christ School in the fall of 2013 for his second guest speech. J. Tom is the former district attorney of DeKalb County, and now an attorney in private practice. He uses his knowledge of law to guide adolescents into safe use of social media and the internet. On this occasion he brought copies of his book, Ignorance Is No Defense: A Teenager's Guide to Georgia Law, to Christ School with him. To date, J. Tom Morgan has spoken with thousands of adolescents and most major private schools throughout the Southeast, instructing teenagers on how to stay safe online.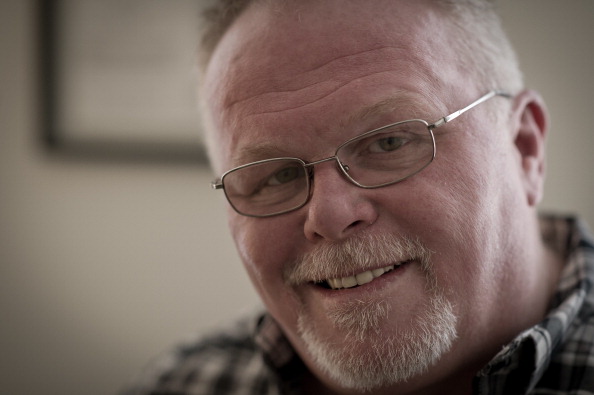 Kirk Bloodsworth
Fall 2013
Mr. Bloodsworth founded the Postconviction DNA Testing Program. With the introduction of the Innocence Protection Act of 2003, the Kirk Bloodsworth Postconviction DNA Testing Program was enacted, which also provided funding for testing under the act. Kirk Bloodsworth's real story is about perseverance, forgiveness, and conversion, which he shared with students during his speech at St. Joseph's Chapel. He taught the importance of educating oneself, self-advocacy, determination during struggle, and forgiveness.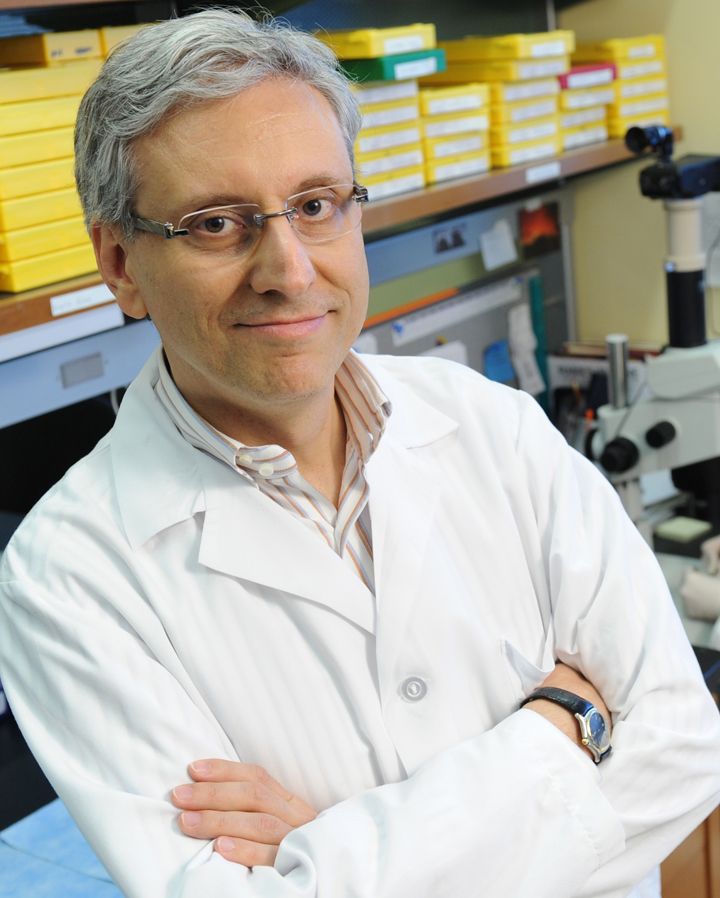 Dr. Antonio Iavarone
Fall 2012
On November 29, 2012, Dr. Antonio Iavarone, a nationally recognized specialist on brain tumors from the Department of Neurology and Institute for Cancer Genetics, visited Christ School to speak with our students. Dr. Iavarone's discoveries in cancer research center on the role of proteins and networks that drive phenotypic states in brain cells. His latest research shows that some cases of glioblastomas (the most common and aggressive form of primary brain cancer) are caused by the fusion of two adjacent genes. In subsequent lab studies, targeting this protein slowed the growth of glioblastoma in mice - positive news for cancer patients across the globe.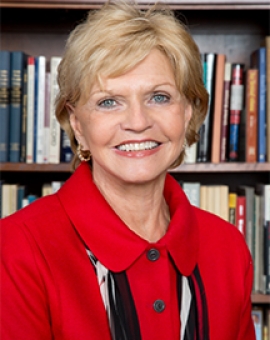 Beverly Purdue
Fall 2012
Governor of North Carolina Beverly Perdue visited Christ School to discuss many national as well as state concerns, especially the paramount importance of education and advancement to college. Prompted by student questions, Governor Perdue addressed the significant issues of the national deficit and the polarization of political parties in America. Governor Perdue is North Carolina's first female governor, and she has a pronounced focus on building and transforming businesses and education across the state. Governor Perdue raised public school teacher salaries from 43rd to 21st in the nation, while also enforcing a tobacco-free policy in all 115 school systems. Her focus on reducing business costs in order to help create jobs earned North Carolina the No. 3 rank for "Best State for Business" by Forbes magazine, as well as the No. 1 rank for "Best Business Climate" by Site Selection magazine.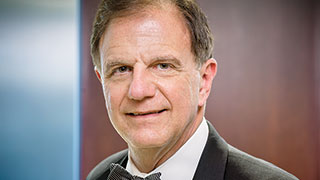 J. TOM MORGAN
FALL 2013
Since releasing his book, Ignorance Is No Defense: A Teenager's Guide to Georgia Law, in November 2007, J.Tom Morgan has spoken with thousands of teenagers and parents in the Southeast. As the former district attorney of DeKalb County, and now an attorney in private practice, J.Tom has first-hand knowledge of law in the Southeast and how teenagers in a modern world must approach the internet and social media in regards to their safety.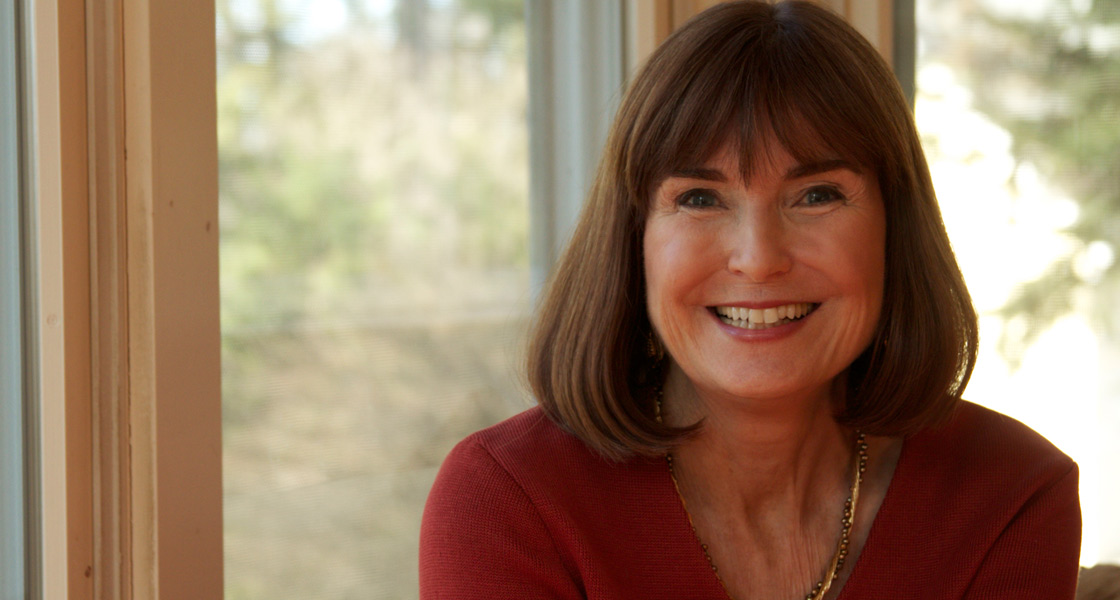 Jean Kilbourne
FALL 2011
Jean Kilbourne is internationally recognized for her groundbreaking work on the image of women in advertising and her critical studies of alcohol and tobacco advertising. A frequent guest on radio and television programs, including "The Today Show" and "The Oprah Winfrey Show", she is the author of the award-winning book Can't Buy My Love: How Advertising Changes the Way We Think and Feel and So Sexy So Soon: The New Sexualized Childhood and What Parents Can Do to Protect Their Kids. The prize-winning films based on her lectures include Killing Us Softly, Spin the Bottle, and Slim Hopes.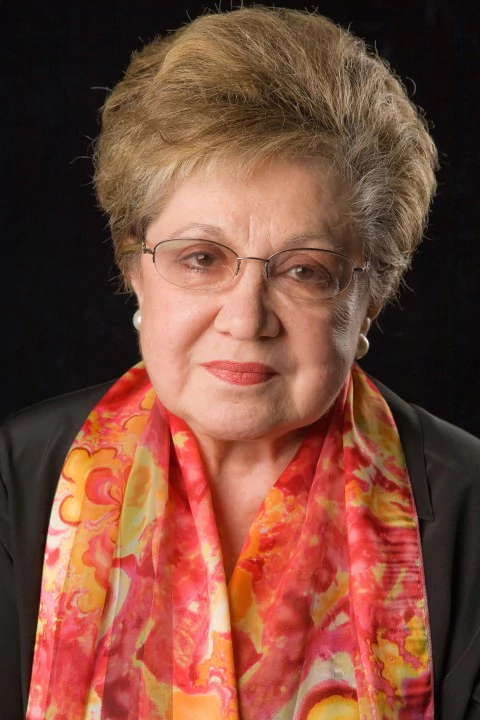 Charlene Schiff
FALL 2011
Charlene Schiff, born December 16, 1929, was one of a handful of people who survived the German invasion of Horochow, Poland during the Holocaust. After becoming separated from her family, she spent two years of her childhood living in the forests near Horochow. For more than 20 years, through the Holocaust Museum, she told her story to children and adults at synagogues, churches, schools, clubs, and military and veterans organizations in the Washington area and elsewhere.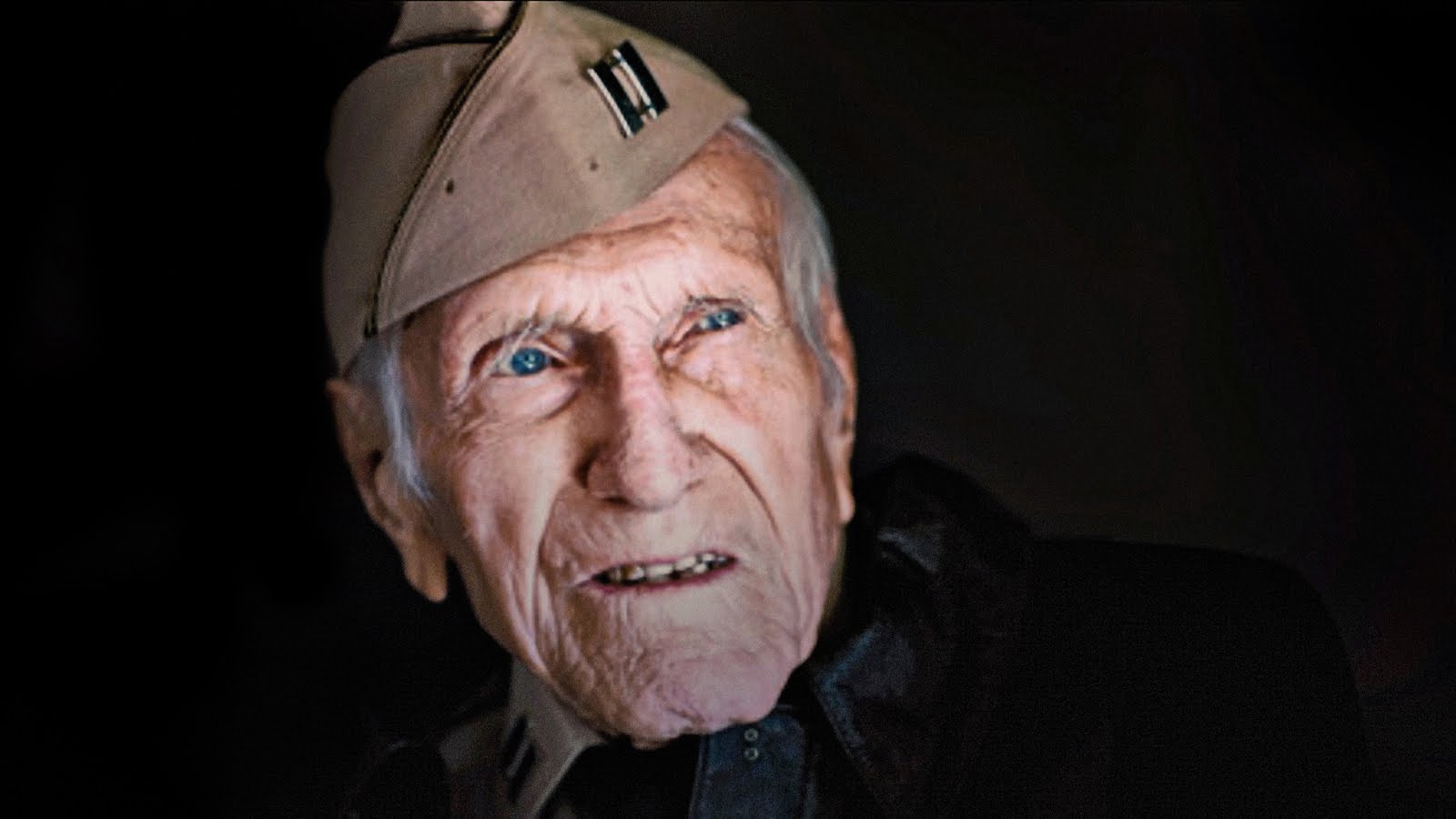 Louis Zamperini
FALL 2011
Louis Zamperini, an Olympic runner who as an airman during World War II crashed into the Pacific, was listed as dead and then spent 47 days adrift in a life raft before being captured by the Japanese and enduring a harsh imprisonment. A native Californian, Zamperini was a record-breaking distance runner who competed in the 1936 Olympic Games in Berlin when World War II began. Lauren Hillenbrand's best-selling book Unbroken tells how Zamperini served in the Pacific during World War II and survived 25 months in Japanese POW camps before returning home in 1945.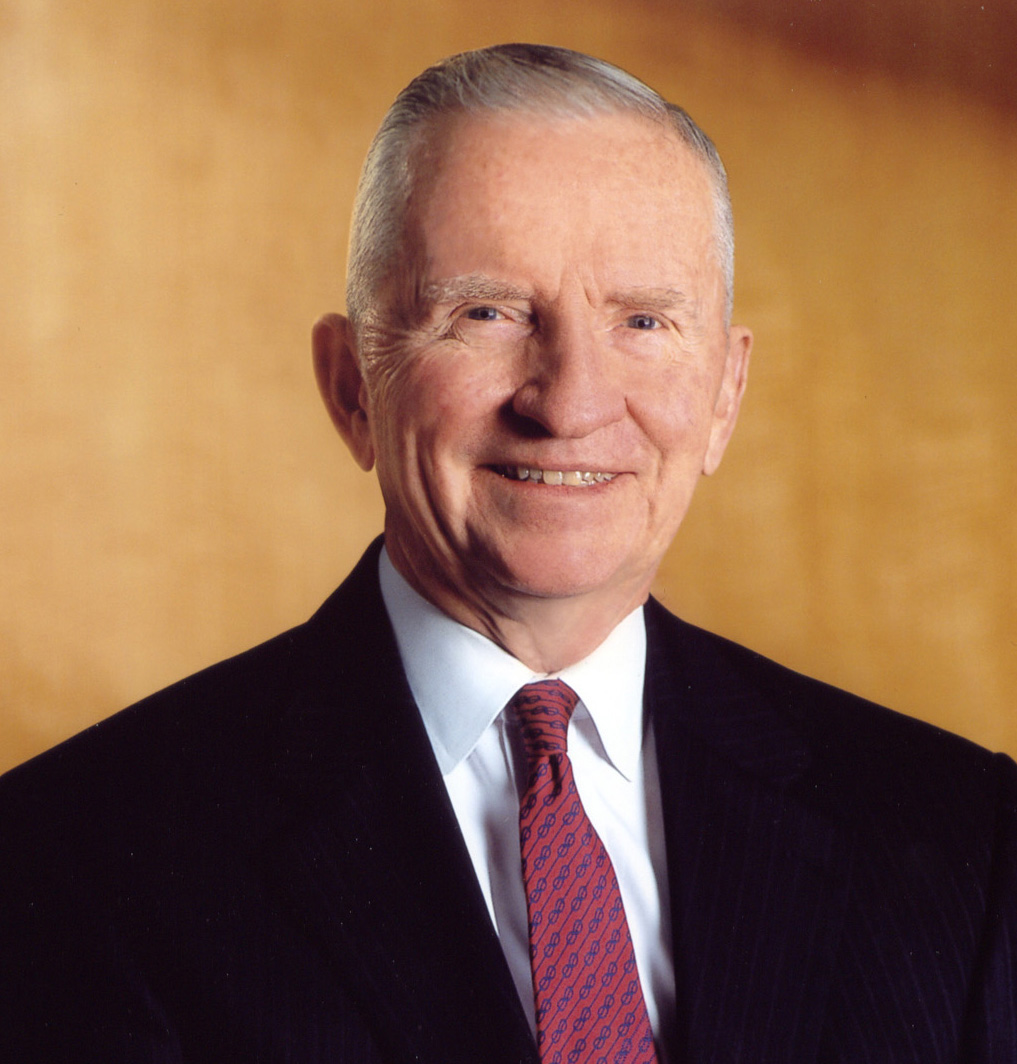 H. Ross Perot
Spring 2011
H. Ross Perot is a businessman, soldier, entrepreneur, philanthropist, presidential candidate, and patriot. Mr. Perot spoke on his humble upbringing in Texarkana, Texas, his days at the U.S. Naval Academy, IBM, EDS, and on general topics such as leadership, his principles of success, and the importance of service to others. He shared his philosophy of hard work, honesty, integrity, square-dealing, and compassion and presented each student with his own copy of Mr. Perot's book My Life & The Principles for Success, which was written for his own son as he prepared to graduate from college.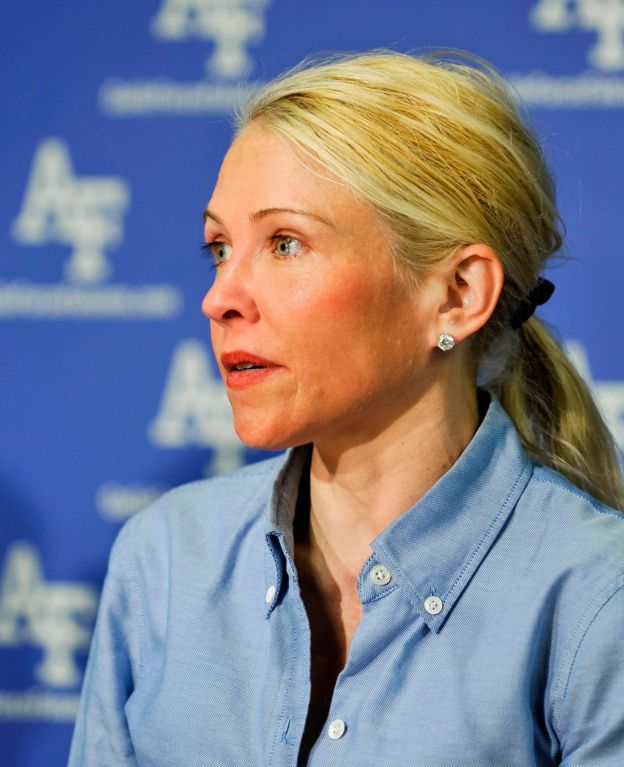 Katie Koestner
Spring 2011
Katherine Koestner is a national expert on student safety and technology issues who has lectured at more than 1500 schools over the last 15 years. She has appeared on the cover of TIME, on Oprah, CNN, MSNBC, NBC, Larry King Live, and Entertainment Tonight.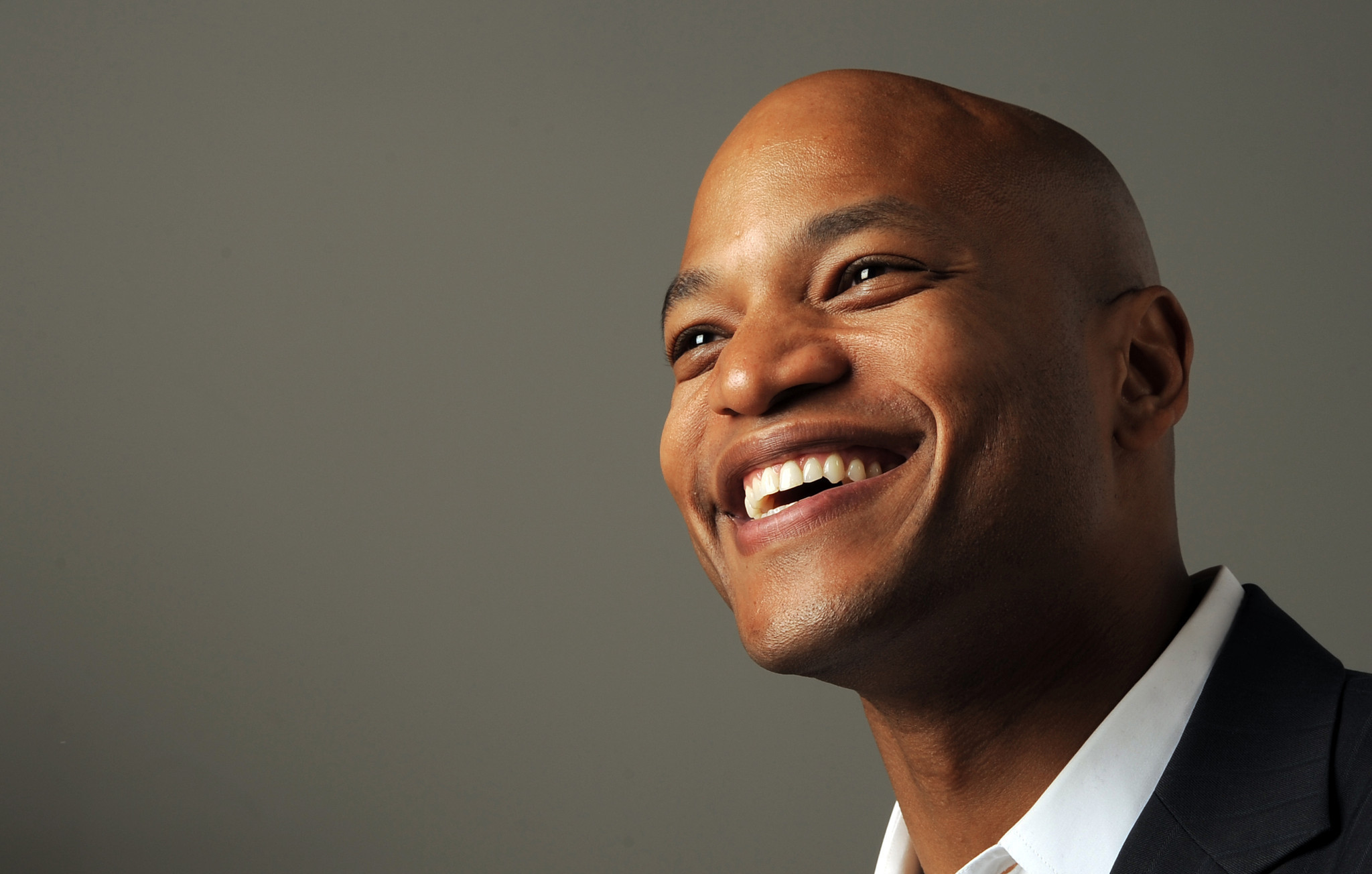 Wes Moore
FALL 2010
Wes Moore is a Rhodes Scholar and a combat veteran of Afghanistan. As a White House Fellow, he worked as a special assistant to Secretary Condoleezza Rice at the State Department. He was a featured speaker at the 2008 Democratic National Convention, one of Ebony magazine's Top 30 Leaders Under 30 (2007), and most recently, was named one of the top young business leaders in New York by Crain's New York Business.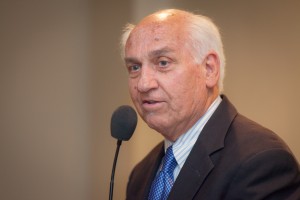 BILLY PACKER
SPRING 2010
Billy Packer is a recipient of the North Carolina Sportscaster of the Year Award and a Sports Emmy Award for Outstanding Sports Personality/Analyst. A legendary sportscaster, Packer was the lead analyst on the CBS sports tv team for more than 27 years and broadcast the Final Four for more than 34 years.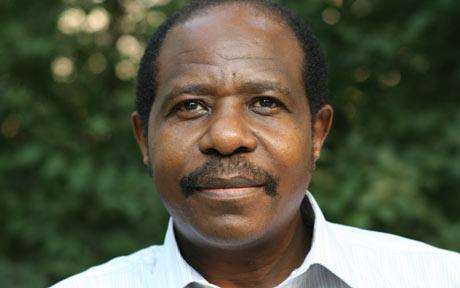 Paul Rusesabagina
Spring 2009
Paul Rusesabagina is the real life hero of the acclaimed film Hotel Rwanda. Rusesabagina saved the lives of more than 1200 people during the Rwandan genocide and has been honored internationally for his heroism. He authored An Ordinary Man and founded the Hotel Rwanda Rusesabagina Foundation which works to prevent future genocides and raise awareness of the need for a new truth and reconciliation process in Rwanda and the Great Lakes Region of Africa.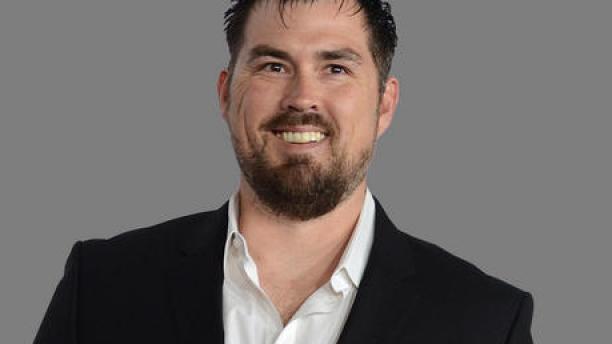 Marcus Luttrell
Spring 2008
Marcus Luttrell, a decorated Navy SEAL, served in Baghdad and in Afghanistan. Luttrell was awarded the Navy Cross for combat heroism in 2006 by President George W. Bush. His best-selling book Lone Survivor remembers the sacrifice his fallen comrades made during the single largest loss of life in Navy SEAL history: Operation Redwing in Afghanistan.
In addition to the Christ School Speaker Series, we host authors through the Godwin-Hauser Visiting Writer Program.
The Godwin-Hauser Visiting Writer Program celebrates writing, reading, and the connections we make through literature. The program was made possible through an endowment seeded by Col. William Hauser '50 and the author Gail Godwin, who spent time on this campus as she wrote a book about an all-boys boarding school.
Past guests have included former U.S. Poet Laureate Billy Collins, New York Times Bestselling Author Wiley Cash, and New York Times Bestselling Author Ron Rash.
On April 23, 2018, we will host J.D. Vance, author of Hillbilly Elegy.