Texts Admired and Recommended by Christ School's English Department
Books That Rocked Our World
---
We believe that writing can transform lives. Here are some of the books, plays, and poems that have transformed ours – and how they did it:
Jesse Breite, English Instructor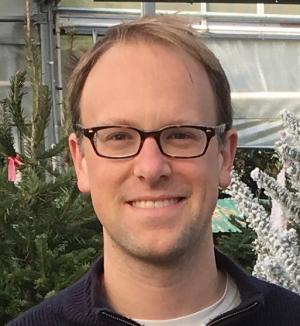 Cyrano de Bergerac | Edmund Rostand (1897)
When I was a freshman in high school, I loved the premise of this French play: the heroic titular character is a dashing warrior-poet with a gigantic nose. It is his primary agon, keeping him from professing his love to his beloved, Roxane. Of course, the 1987 comedy adaptation, Roxanne, starring Steve Martin as "C.D.", the talented town fire chief, certainly contributed to my understanding and enjoyment of the play. In true Hollywood form, the 80s adaptation transformed the tragedy into a comedy. It's a short play (!), and I still enjoy that flick.   
Dubliners | James Joyce (1914)
Though I didn't quite get James Joyce in high school, I remember coming back to the short stories "Araby" and "Eveline" several times. James Joyce weaves a great web of allusions here, but what I admired so much is his ability to convey the disappointment when reality does not quite meet your expectations. I still think the ability to share such strong emotion is nothing short of miraculous, and though it carries a certain amount of sorrow, there is great hope in the ability to share such feelings and in the potential to overcome the past mistakes whether they are socio-cultural or personal.  
The Odes of John Keats (1819)
When I started to write poetry in college, I always remembered reading "Ode to a Nightingale" during my junior year. Though I only vaguely understood its archaic words and language, I did feel a sense of its poetic drama--its yearning and dramatic movements. Later, I learned the poem borrows many lines and images from Shakespeare's A Midsummer Night's Dream which Keats had seen a little while before he wrote the poem. Though its message seems to contradict "Ode to a Nightingale," I've also always enjoyed "Ode to a Grecian Urn." These were some of the first poems I encountered where I gave up the obligation of interpretation and lost myself in the language.   
Gilead  | Marilynne Robinson (2004)
When I first read Gilead as a young teacher around 2007, I was immediately drawn in by the narrator, John Ames, a 70-year-old congregationalist minister who writes the book as a reflective letter to his much younger son knowing he will not live long enough to tell him the story of his family. Robinson's story reveals the rich history of America's Midwestern Calvinist theology and is the first of a trilogy that won many major American literary awards over a span of about ten years. Since reading this book, Robinson, more than any other writer, has changed the way I understand American theology and culture. 
Moby-Dick | Herman Melville (1851)
I first read Moby-Dick in England, oddly enough. I was studying the influence of British Romanticism on the American Renaissance in Oxford. I found Melville's narrator, Ishmael, to be mesmerizing. The book is long but the chapters are short, and each is filled with the ritual and mystery of whaling culture. It changed the way I look at the whole generation of writers, and I never tire of Melville's humor, his dramatic sensibility, or his profound curiosity. As Ishmael says of the whale's forehead in the chapter titled, "The Prairie": "I but put that brow before you. Read it if you can."
Jameel Brenneman, English (and World Languages) Instructor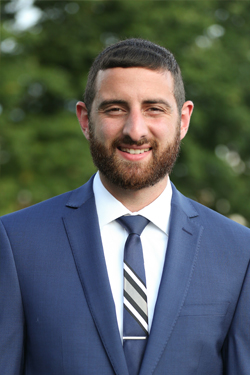 The Brothers K | David James Duncan (1992)
I love the "1st-person nostalgic" voice: the narrator is a character, but in the story they are looking back at a younger version of themselves, which allows them to tell it with wisdom, humor, and perspective. Brothers K is a modern version of The Brothers Karamazov with a dysfunctional family that eventually reunites as the story reaches its climax. But I like the divergent journeys each character goes through almost more than the main plot itself. The topics covered in these stories (baseball, politics, religion, family, love) range as much as the emotions you feel as you read along. Duncan (through the narrator) covers all of this with humility and wit. All of these parts combine to make this book an all-time favorite of mine.
Where the Crawdads Sing | Delia Owens (2018)
This is one of my favorite discoveries in recent years. Part murder-mystery, part coming-of-age, part love story, Crawdads is uniquely told, covering two different timelines by going back and forth in alternating chapters. Not only does Owens keep you guessing, her pacing and suspense-building keeps you from putting the book down. Plus, the story takes place in the North Carolina swamps, so it feels more localized than your typical novel.
Brave New World | Aldous Huxley (1932)
If you could have anything you ever wanted, as soon as you wanted it, and there was no more disappointment of any kind, that would be amazing, wouldn't it? Be careful what you wish for. Huxley paints a picture of a world like this, and we find out there's actually something horrible to it. This book will make you think about pleasure and freedom, and how much you would give up of one to gain the other.
Jayber Crow | Wendell Berry
No one makes me feel like unplugging more than Wendell Berry. In Jayber Crowe, he tells the story of a man, but also of the town that he adopts and by which he is adopted, and how he and that town grow and change over the years. Berry shows what it is like to be at peace with man and nature, and to interact with both only in proper ways, and what happens when that balance is lost for the sake of indulgence and greed. This book will make you slow down and appreciate nature and the simple things. You will find yourself longing for a community of your own, or perhaps finding new value in the one you have.
Pride and Prejudice | Jane Austen (1813)
One of the funniest and wisest books I've ever read. It doesn't mind making fun of people who are full of themselves or clueless to the feelings of others. It not only shows characters making false assumptions based on prejudice, but it tempts the reader to jump to conclusions as well, setting up twists that keep you on your toes. Ultimately, you get to see all the benefits and drawbacks to having strong, independent character: the ability to defy your haters, but also the blind spots that you are too stubborn to acknowledge. You will laugh, you might cry, and you will understand more about what it means to be a good person. Can't ask for more from a book.
Antonio Britto, English Instructor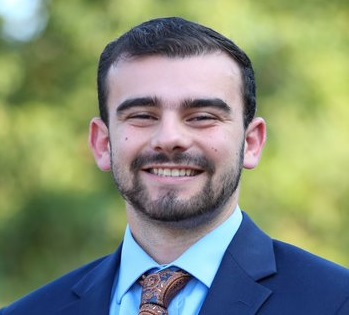 Zen and the Art of Motorcycle Maintenance | Robert Pirsig (1974)
There is no amount of information I could give you that would paint an accurate picture of what Zen and the Art of Motorcycle Maintenance is about. On the surface, it is about a cross-country motorcycle trip taken by the author and his son. Beneath the surface, it is the kind of book that makes your head spin, shatters the way you see the world, and sends you away knowing you've just read one of the most important books of your life without being able to fully explain why. I find new ideas and new ways of thinking every time I re-open Pirsig's "kulturebarer."
Woman at Point Zero | Nawal El-Saadwi (1975)
I distinctly remember sitting down in a tattered blue recliner at my college apartment with Woman at Point Zero. I had to read it for a class. I predetermined I would dislike this book as much as I disliked the professor, which would have been with every ounce of my being. My plan was to get in, pull the quotes I needed for my homework assignment, and get out. I ended up reading the book cover to cover in one sitting. Woman at Point Zero follows the brutal, disturbing, and tragic story of one woman's fight for control of her life. This book completely changed how I understood the world.
Warriors | Erin Hunter (2003), Rangers Apprentice | John Flanagan (2004), Hunger Games (2008) | Suzanne Collins
These series are the last books I remember wanting to read as a kid. I would disappear for hours at a time lost in the training, battles, and tactics buried in each book. Just as these books mark the end of a rich reading era in my life, The Catcher in the Rye, the first book I read in high school, marks the beginning of a time when school did not foster my love of reading, but an absolute hatred of reading.
Walden | Henry David Thoreau (1854)
I read Walden and watched Dead Poets Society after my senior year of high school. Together, they ignited a determination to carve my own path in life and refuse to follow in the footsteps of "the mass of men lead[ing] lives of quiet desperation." 
On Beauty | Zadie Smith (2005)
The comical but heartbreaking deterioration of two rival professors' families showed me the pointlessness of trying to appear smarter than anyone, or even worse, trying to pass off the appearance of living a "perfect" life.
Mary Dillon, English Instructor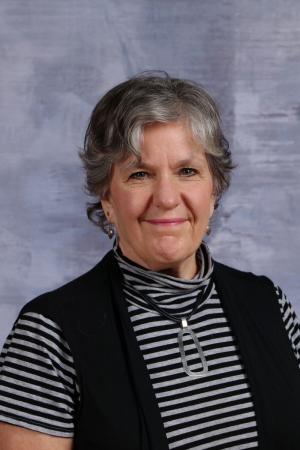 Les Miserables | Victor Hugo (1862)
You've seen the movie, you've heard the soundtrack to the musical, but have you read the original story?  I recommend that you do!  Set in France just before and during the French Revolution, this epic is one of the most eloquent explorations of how one act of kindness can ripple through hundreds of lives and change them for the better.  Hugo spells this out in the Preface:
So long as …the three problems of the age—the degradation of man by poverty, the ruin of women by starvation, and the dwarfing of childhood by physical and spiritual night—are not solved; … so long as ignorance and misery remain on earth, books like this cannot be useless.
Written between 1828 and 1861, much of the story is taken from Hugo's journals where he recorded his observations of real-life characters in addition to his own personal experiences.  It is an exciting, heart-breaking, and inspiring work.  
Slaughterhouse Five | Kurt Vonnegut (1969)
One of my older brother's cast-offs, this book made me a Vonnegut fan.  I read it twice my sophomore year in high school – laughing through the first reading and then sobered by the second read as I came to feel the gut punches Vonnegut sprinkles throughout. His characters, the Tralfamadorians, remain one of my favorite alien species in the universe, with their ability to see each human's life as one single being connected from infancy on one end to death on the other like a long caterpillar.  The heartbreaking scenes of Billy Pilgrim's adventures as a prisoner of war (inspired by Vonnegut's own experiences) and the senseless bombing of Dresden feel relevant to today.  A magnificent work of literature.
1984 | George Orwell (1949)
Another novel I read sophomore year, this one in English class. Like Slaughterhouse Five, I didn't have the life experience to be knocked senseless by the violence, but it was one of the first books to awaken my teen outrage.  Full disclosure: this was 1971, thirteen years before the title date and it all felt so "in the future."  Orwell paints a vivid world devoid of privacy, self-dialogue, compassion, original thought, and love. It's a prescient vision. I recently saw a theatrical production of the novel and was struck by how the "Two Minutes of Hate" resembles trolling on social media.  A cautionary tale indeed. 
Charlotte's Web | E.B. White (1952)
I was fortunate to have this charmer read to me by my favorite teacher, Mrs. Heilmann. A beautiful contralto, every Christmas she sang a stunning "Oh, Holy Night" at the school Christmas assembly.  So, she knew how to handle each character's voice like a pro.  During story time, our third-grade class listened, mesmerized by Charlotte's elegance, Wilbur's delight in the world, Templeton's selfishness, and Fran's quiet presence on the stool in the corner of the barn.  It's a surprise to discover such deep humanity in these animals and their relationships.  This remains one of my all-time favorite books and literary experiences. (My best friend of 55 years was also in that class.  We still talk about it!)  If you need an excuse to read this, find a youngster and read it to them. It will be a memory neither of you will forget.
The Gift - Poems by Hafiz, the Great Sufi Master | Translations by Daniel Ladinsky (1999)
This is my favorite book of poetry, ever. Ladinsky breathes modern life into this collection of 250 mystical poems written in the 14th century.  To wade into these waters is to experience laughter, joy, and a deeper connection to the world and the people in it.  Some favorites titles: "The Mule Got Drunk and Lost in Heaven," "Crooked Deals," "If God Invited You to a Party," and "You're It".  Here is a sample:
THE SUN NEVER SAYS
Even
After
All this time
The sun never says to the earth
"You owe
Me."
Look
What happens
With a love like that,
It lights the
Whole
Sky.
Emily Pulsifer, English Instructor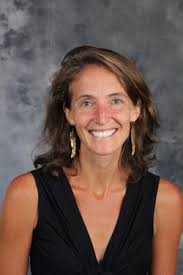 Fantastic Mr. Fox | Roald Dahl (1970)
I got a box set of Dahl paperbacks for my fifth birthday. I remember the "thup-thup" my finger made as I dragged it along the spines of The BFG, Charlie and the Chocolate Factory, The Twits, Danny the Champion of the World, Matilda, and James and the Giant Peach. I was #5 of six kids, so having my own set of fresh, clean books was pretty dang exciting. 
I loved – and still love – every book from that collection, but Fantastic Mr. Fox is the one I know best. Mr. Fox is a dashing but flawed hero with a wise wife, plucky kids, and an array of charming animal friends whom I adore. Meanwhile, the story's human villains, "Boggis and Bunce and Bean, one fat, one short, one lean," are so deliciously terrible, I can hate them with abandon. This story, like E. B. White's Charlotte's Web and The Trumpet of the Swan, is a study in friendship and an invitation to champion the underdog (or fox, or pig, or swan). It is worth reading this short book every year, whether you're five or 75.
Beloved | Toni Morrison (1987)
I read Beloved for the first time as a senior in high school, and it made me supremely uncomfortable. Decades later, it still makes me uncomfortable. In it, Sethe escapes from slavery ten years before Emancipation but is haunted by the baby she could not save.  The story, like the baby's temperamental ghost, forced me to ask all kinds of ugly questions I had not considered when I learned about slavery in middle and high school.
The Things They Carried | Tim O'Brien (1990)
O'Brien claims this book is a novel, but others call it a collection of linked, semi-autobiographical short stories.  I don't really care which genre it rests in because this book is not meant to rest. The book, narrated by a guy named O'Brien, is a series of stories about one platoon of young men – kids, really – serving in Vietnam.  They're fighting a war they don't understand, in a physical and moral landscape they can't map. This book taught me the power of specifics in writing. The opening story is a list of items each grunt carries, and those items reveal each young man's personality, history, and hope for the future.  Later, episodes like the platoon's brutal execution of a baby water buffalo and O'Brien's desperate hunt for a comrade drowning in mud bring abstractions like "war is hell" to life.
Devil in the White City: Murder, Magic, and Madness at the Fair that Changed the World | Erik Larson (2003)
This book proves that real life can be intense.  This is a gripping account of the 1893 World's Fair in Chicago.  "How could that be gripping?" you ask. Well, as innovative architects raced to create a magical glass city on swampland at Lake Michigan's edge, another kind of innovator was setting up shop less than a mile away: the country's first serial killer. Larson's book alternates between sections devoted to the fair's epic accidents and triumphs, and Dr. H.H. Holmes, a quack physician who killed and dismembered young women in the basement of his Chicago hotel. Gripping?  Heck, yes!
The Fannie Farmer Cookbook (1896)
I grew up on a dairy farm with a squad of brothers and sisters, and since I wasn't psyched to milk cows or shovel poop, I cooked for our family. When I started, I figured I knew a lot since I'd been watching my mom, an excellent cook, for as long as I could remember. I was wrong. I had a few impressive disasters, like the time I used 1 CUP of baking soda (rather than 1 TEASPOON) in chocolate chip cookies, and the night my baked potatoes exploded, and the episode with broiled (nay, charred) salmon that nearly incinerated the house. Eventually, I started consulting Fanny and the accidents ceased. 
I have owned flashier cookbooks with fancy pictures and funky fusion recipes, but I treasure my stained copy of this basic manual that has been a bestseller since 1896.  Need to know if an egg is stale? Confused about whether to use regular or self-rising flour in that pound cake? Interested in cooking tripe for your girlfriend? Check with Fanny. 
Spenser Simrill, English Instructor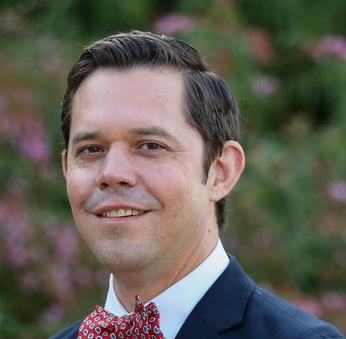 The Marriage of Heaven and Hell | William Blake (1793)
"No bird soars too high, if he soars with his own wings." This proverb of William Blake appeared on a Michael Jordan poster that hung above my bed in middle school. Blake wrote The Marriage of Heaven and Hell to celebrate creative independence, and for centuries its wisdom has inspired artists, theologians, and philosophers. From one proverb, Jim Morrison's band the Doors derived its name: "If the doors of perception were cleansed every thing would appear to man as it is: Infinite." It is best to read The Marriage of Heaven and Hell in its original format with Blake's watercolor illustrations.
The Tragedy of Puddn'head Wilson | Mark Twain (1894)
Twain wrote Puddn'head Wilson in 1893, in response to Plessy vs. Ferguson.
In 1830s Missouri, on the same day two babies are born: one to the slaveholder Driscoll and one to Roxy, who is 1/16 black. When Master Driscoll cannot tell his son from Roxy's enslaved child, Roxy switches the babies and raises her son as the young master, and the young master as his slave. Later, when crime is committed, the novel becomes a meditation on nature vs. nurture. Is Tom Driscoll's corruption attributed to his 1/32 black ancestry? Or to the absolute power that slavery gives him over Roxy and other enslaved people? Ultimately, the crime is solved through the use of fingerprints, a full ten years before fingerprints were used in an actual case.
White Teeth | Zadie Smith (2000)
"Swallowed an encyclopedia and a gutter at the same time"—this description, hurled at the heroine of Smith's novel, could be applied to Zadie Smith herself. When her debut novel appeared in 2000, Zadie Smith was twenty-four. Not since Mary Shelley's Frankenstein had a young writer achieved such a grand accomplishment. The themes of White Teeth remain prescient: the conflict between radical and moderate Islam and the dilemma surrounding genetic engineering and the manipulation of the human genome. It's amazing how Smith can sneak history and philosophy in between laughter and lyricism.
The Medium is the Massage | Marshall McLuhan (1968) 
In the 1960s, Marshall McLuhan predicted the internet: "Electric circuitry has overthrown the regime of 'time' and 'space' and pours upon us instantly and continuously the concerns of all other men."
The title of his most famous book The Medium is the Massage was originally a typo. In an earlier book, The Medium is the Message, McLuhan articulated his core philosophy: "societies have always been shaped more by the nature of the media by which men communicate than by the content of the creation. . . . We shape our tools, and thereafter our tools shape us."
McLuhan saw the typo "massage" as an apt description of an emerging media's narcotic-like effect on an unsuspecting populace. His wisdom may be most evident in any new user of TikTok or Twitter.
TheRinger.com (Bill Simmons, editor-in-chief)  
In 2016, Bill Simmons debuted "The Ringer," a website and podcast network devoted to sports and popular culture. Previously, Simmons had written The Book of Basketball and produced the "30-for-30" sports documentary series and other content for ESPN. What makes "The Ringer" unique are its idiosyncratic deep dives into mainstream and obscure popular culture. Movie fans will appreciate "the Rewatchables" podcasts in which film geeks and directors discuss movies worthy of second and 12th viewings.
Greg Townsend, English Instructor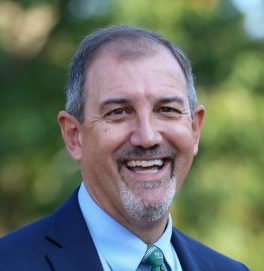 The Covenant | James Michener (1980)
No one would call Michener an important or literary novelist, but he could tell an engrossing story. Formulaic? Sure; if you've read one Michener, you know the pattern: a location identified in pre-history, three or four family lines traced over hundreds of years, even a special food. What makes The Covenant stand out is the humanity with which it represents the complexity of South Africa from pre-history to the twilight of apartheid. It would be fascinating to see how Michener would have addressed the release of Mandela, but the novel was published in 1980. And I've been a fan of bread pudding ever since I read it the first time.
Breakfast of Champions | Kurt Vonnegut (1973)
My first year teaching, I had a colleague who had also read Vonnegut voraciously and irreverently (religiously just doesn't seem right here). We would randomly walk into the middle of each other's classes and leave one mark of our visit, much to the confusion of our young charges. 
Cold Mountain | Charles Frazier (1997)
What I love about this book is the care Frazier takes in developing the settings and characters of my home state and the way the novel connects with western North Carolina—Haywood County in particular. For years, taking my boys to camp in the Cold Mountain area of Haywood County, we'd pass Teague Road and a historical marker for Inman Chapel. Nothing that Frazier has written since Cold Mountain has captured the same magic.
The Hitchhiker's Guide to the Galaxy Trilogy | Douglass Adams (who was a writer for Monty Python, and it shows) (1979)
These five books—The Hitchhiker's Guide; The Restaurant at the End of the Universe; Life, the Universe, and Everything; So Long, and Thanks for All the Fish; and Mostly Harmless—start with the planned destruction of the Earth by the Vogons to make room for an intergalactic bypass, but which failed because the Vogon fleet was  destroyed  "due to a slight miscalculation in scale" when a cocker spaniel yawned. Bring your towel as you journey with Arthur Dent, Ford Prefect, Trillian, Zaphod Beeblebrox, and Marvin the Paranoid Android to discover bovine waiters who describe what cut of them you're going to consume and wash down with Pangalactic Gargleblasters; Deep Thought, the introverted super computer; talking dolphins; and the true meaning of 42.
The Chronicles of Narnia | C.S. Lewis (1950)
I can't single out just one. I must have read the entire series five times in high school, exploring the different ways to order the books—the order in which they were written, chronological according to plot, chronological according to the Creation of Narnia, etc. This was not the first series in which I totally lost myself, but it was certainly the most memorable. Our hall closet has a hidden storage area under the stairs that had Shannon and I been younger, we would have named after Harry Potter, but no: it's Narnia. I swear I saw a beaver in there one time.