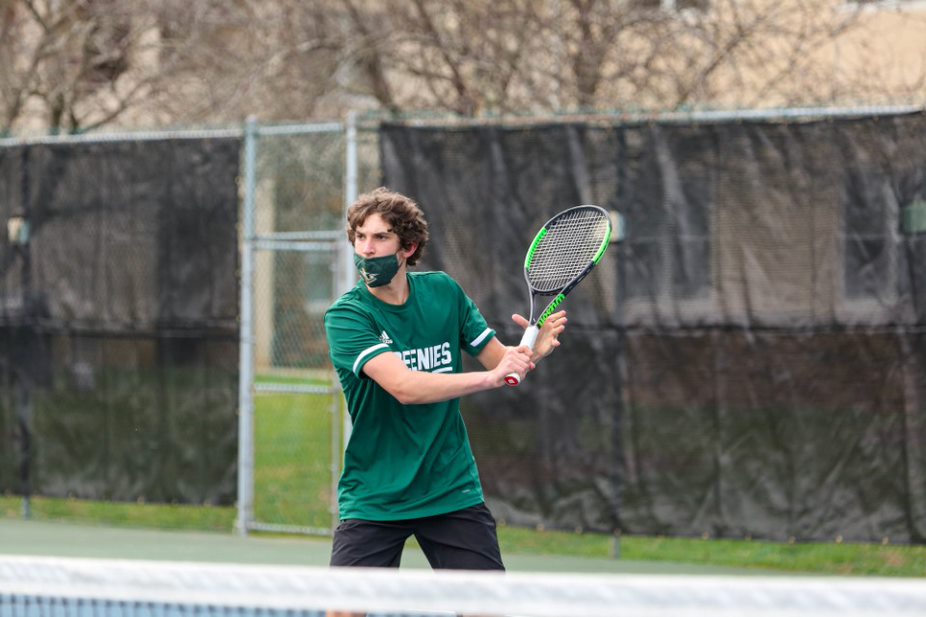 Xander Barber '23 has played two seasons of high school tennis for Christ School and now has a pair of Carolinas Athletic Association Player of the Year awards to show for it.
The sophomore from Asheville has been honored for the second time in his career on the heels of a season in which he went 8-0 in singles. Xander was the 2019 CAA Player as well, the 2020 season was cancelled by the COVID-19 pandemic. He has yet to lose a singles match in his high school career.
Varsity Tennis was the team runner-up in the CAA this spring and reach Thursday's second round of the NCISAA 4-A dual playoffs where the Greenies (6-5) lost to Charlotte Latin, 5-0.