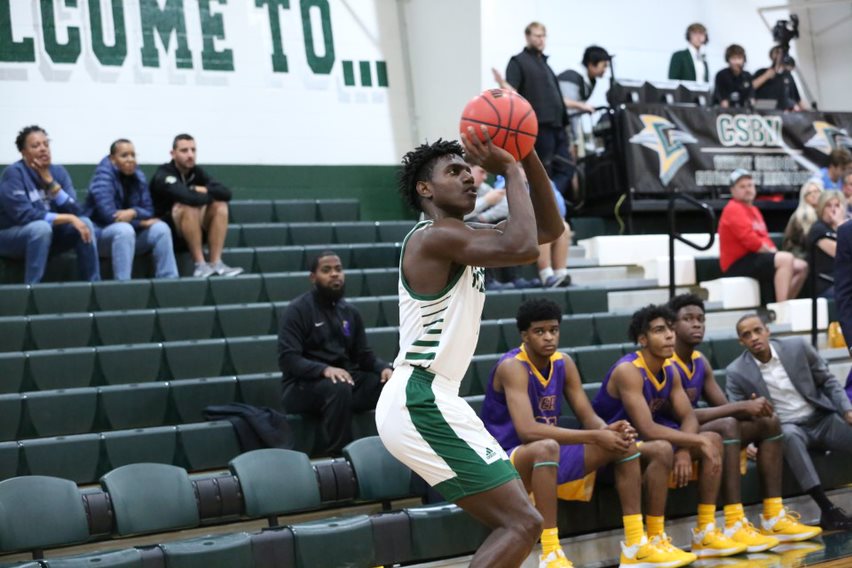 Charlotte Christian had all the motivation in the world Tuesday night. Once again, Christ School had the better basketball team.
Ray Faison '20 led four players in double figures with 14 points, allowing the Greenies to pull away late for a 67-66 road win. De'Ante Green '22 added 13 points, while Drew Redmond '21 and Justice Ajogbor '20 had 12 apiece.
Varsity basketball has now won back-to-back games after an 0-7 start to the season. Tuesday's outcome was in doubt for much of a back-and-forth game. The score was tied 63-63 with 18 seconds to go before Justice and Ray sank four free throws. The previously-undefeated Knights (4-1) made a 3-pointer at the buzzer of the first and second halves.
Christ School trailed 33-31 at halftime but entered the fourth quarter with a 52-48 lead thanks to a layup by De'Ante that beat the third-quarter horn. The rest of the Greenies' scorers were Adam Keever '20 (nine points), Charlie Browder '21 (four) and Zack Myers '23 (three).
Tuesday's game was the first meeting between Christ School and Charlotte Christian since last winter's NCISAA 4-A state playoffs. Back then, the eighth-seeded Greenies pulled off a 52-45 upset over the No. 1 Knights in the quarterfinals. At the time, Charlotte Christian had a 27-1 record and had won a game earlier in the season at Christ School by 20 points.   
The next game for the Greenies is Saturday at home against New Faith Christian Academy (Ga.). Tip-off time is 3:30 p.m.