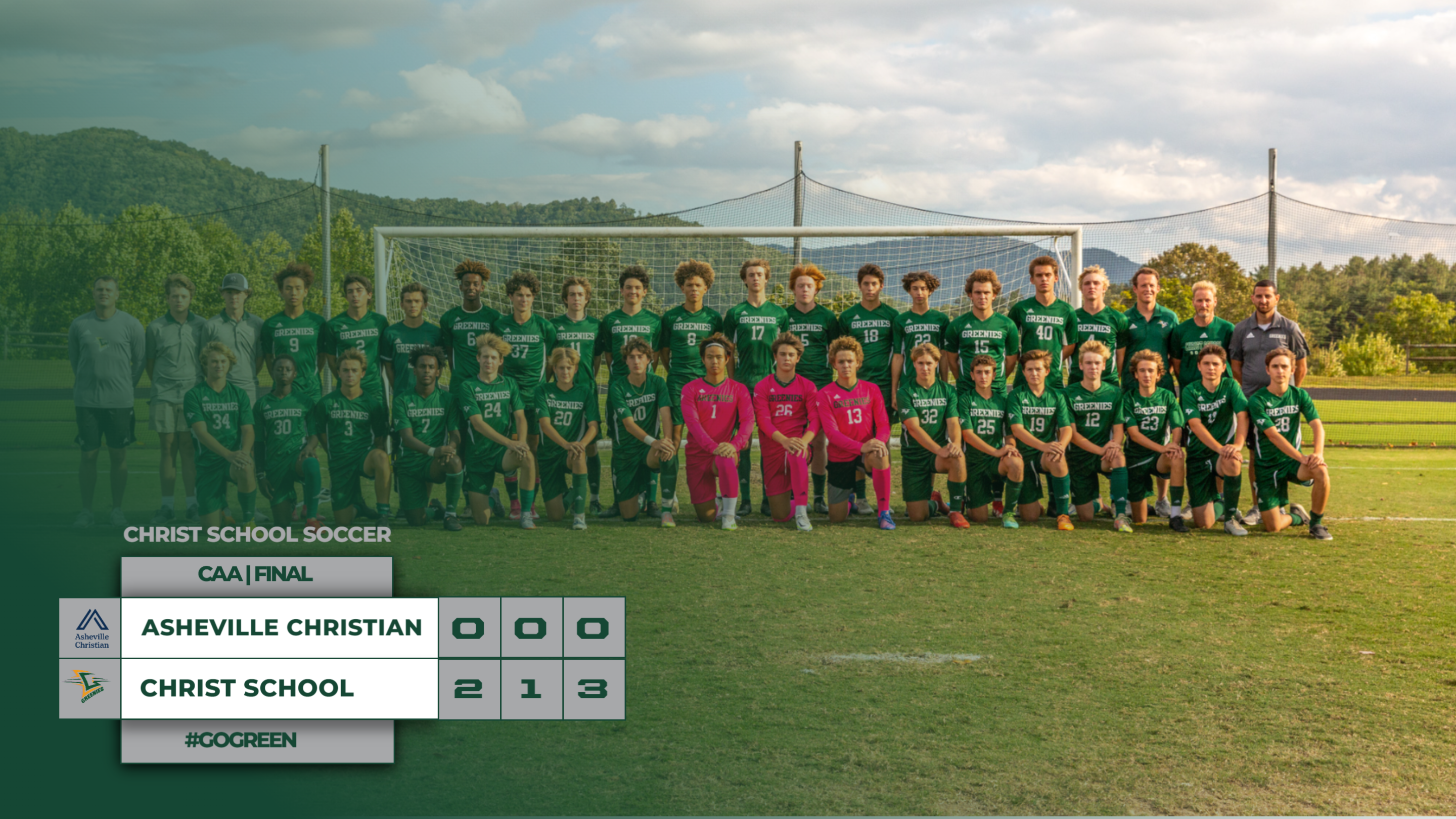 Good things came in 3's for Christ School varsity soccer Tuesday night.
From the opening whistle, the Greenies dictated the pace and possession of a Carolinas Athletic Association home game with Asheville Christian Academy.
A 3-0 win marks the team's third consecutive shutout.
"This was a great team win tonight," Coach Guy Campbell '00 said.
"The first two goals came straight from the training ground, and overall we couldn't have asked for better play from our team. The 'man of the match' goes to our bench. These guys work hard every day in practice and the weight room. They cheer on their Greenie brothers, win or lose. Those guys getting playing time was the best part of the game for us as coaches."
Christ School (7-7, 3-1) could afford to substitute liberally in the second half after goals by Bradley Campbell '24 and Wells Edwards '25. Following halftime, Truett Compton '25 perfectly led Ethan Rose '24 with a long pass that resulted in a penalty kick (also taken by Ethan) with 31:59 to play.
Carter Compton '24 and Clayton Butler '26 gave out assists. It was mostly a worry-free night for Ben Yang '24 in goal as the Greenies outshot the Lions, 12-5.
Attention now turns to Thursday and a battle for first place in the CAA with Rabun Gap (9-1-2, 4-0). The varsity game will follow a JV game between the two schools that is scheduled for 4:30 p.m.
Rabun Gap won 2-1 in overtime when the teams played Sept. 2 in Georgia.