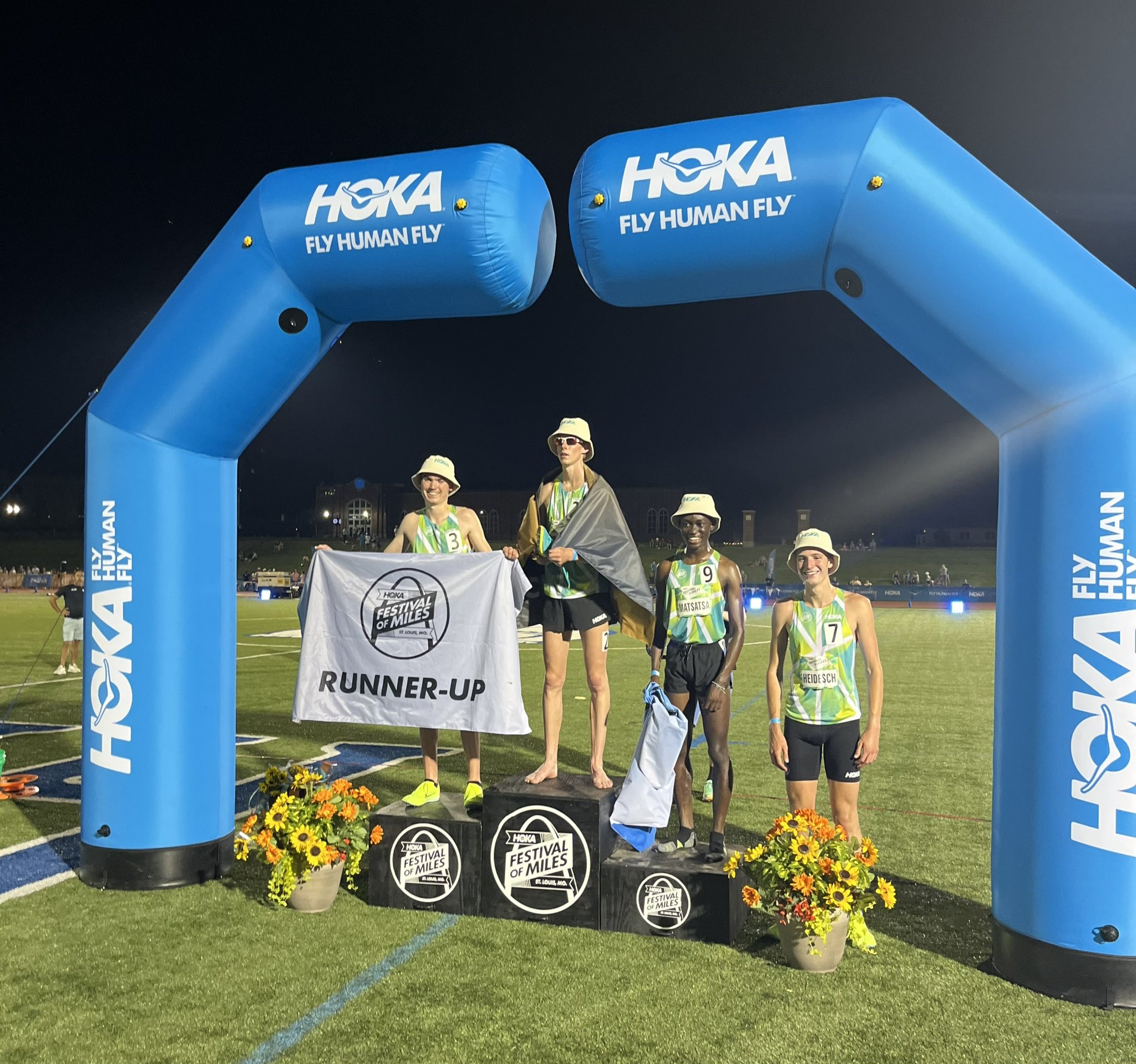 Rocky Hansen '23 can be humble to a fault at times.
And even he was a good sport when T-shirts were made to celebrate him becoming the first North Carolina boy to run a sub-4 minute mile on April 30.
About that ……
Rocky shaved nearly a second and a half off his all-time state record at Thursday's HOKA Festival of Miles in St. Louis.
Race winner Simeon Birnbaum (3:57.53) from Rapid City (S.D.) Stevens High had just enough in the tank to hold off the Greenie (3:58.23) in second place.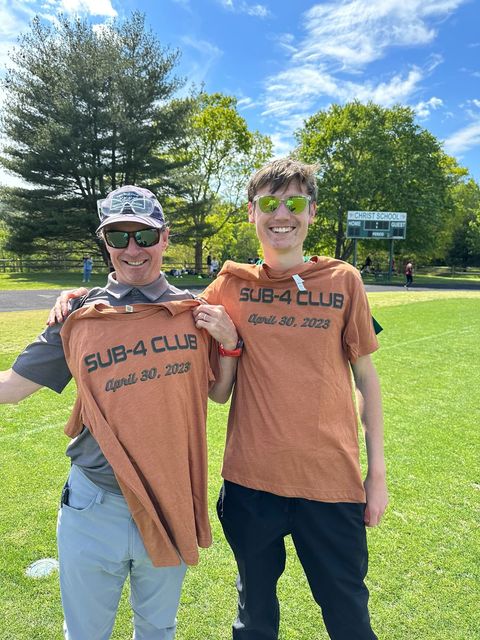 Rocky's time is the 11th-fastest mile in national history and improves on the 3:59.56 he ran two months ago in Charlottesville, Va.  
"I'm so thankful for the opportunity to come out here with some incredible athletes in an incredible atmosphere," Rocky told CITIUS MAG after the race.
"It was a great race. I felt alright. There were definitely some mistakes made. I'm just going to scrutinize it with what I did wrong and improve for the future."
Rocky has two more meets remaining this summer – the June 14 Brooks PR Invitational in Seattle and the June 15-18 Nike Outdoor Nationals in Eugene, Ore.