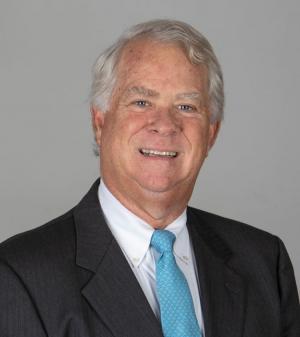 Rick Toomey '73 came out of retirement to become Director of South Carolina's Department of Health and Environmental Control in February 2019.
Toomey was called to serve the people of his home state then. The same is true now, even through a personal health scare.
The Christ School alumnus was part of Monday's press conference by Governor Henry McMaster to announce that some South Carolina beaches and non-essential retail stores can reopen. Toomey had taken a medical leave of absence in late March due to elevated blood-pressure levels.
"In order to be part of Team DHEC for the long term, I need to deal with my health in the short term." Toomey wrote in a message to his staff, revealing the news.
Toomey is involved in frequent briefings with the media, explaining statewide policy and preventative measures that the public can take to slow the spread of the COVID-19 virus. Under this new executive order, South Carolina beaches may reopen Tuesday at noon. However, local officials can choose to stay closed, McMaster said.
Toomey is a Greenville, S.C., native and attended Christ School for five years. He is a former member of the Board of Trustees and past winner of the Alumni Achievement Award.
Toomey has been involved in health care for more than 40 years. He was President of Nash Health Care Systems in Rocky Mount, N.C., from 1989 to 2007 and retired after nine years as President of Beaufort (S.C.) Memorial Hospital in 2016. Toomey was chosen from a pool of 130 candidates to head up South Carolina's DHEC just over a year ago.
He spoke about his time as a Greenie in an Alumni Profile story last year.
"Christ School was such a great experience," Toomey said. "My earliest memories are of traveling from Greenville up to Christ School to watch my brother, Bob '64, play football and soccer. When my time came around, there was no doubt where I was going to go. A couple of key memories include Coach Sewell and baseball and the fun that we had, well, in all sports, and the friendships that we developed, all of which are some of the really unique things."