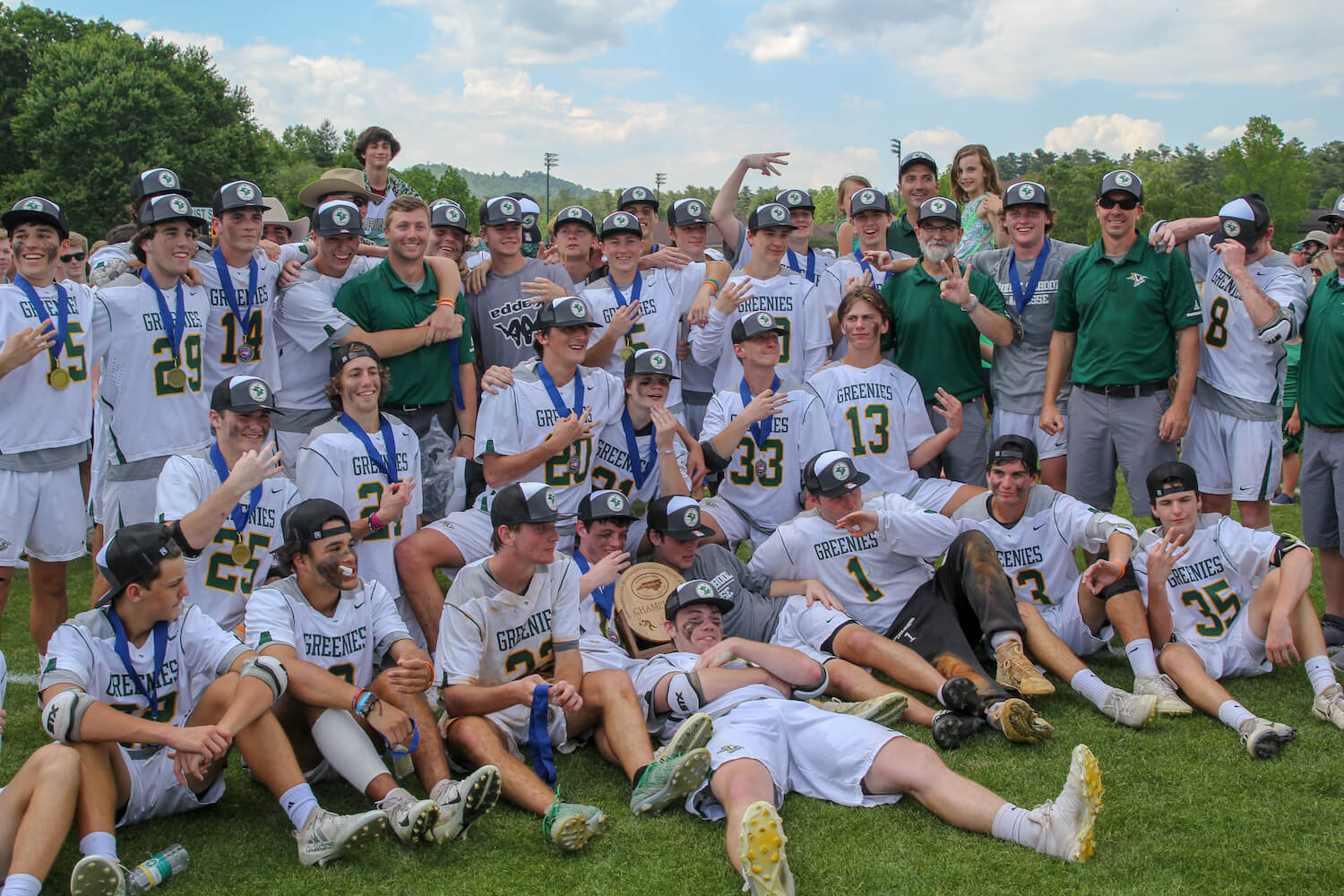 Change is a theme for Christ School lacrosse in 2020, and with that comes the inaugural Christ School Lacrosse Camp planned for June 23-27 on campus.
Registration is now open at https://www.christschool.org/christ-school-lacrosse-camp and spaces are expected to fill fast as the camp, formerly known as the Revolution Lacrosse Camp, has sold out 12 years in a row.
Many of the tried and true concepts from the past will remain the same. Campers will be immersed in a learning culture which was produced three consecutive NCISAA state championships for the Greenies. Features include work on shooting and other stick skills, position-specific training, daily tournaments and gear giveaways, and stick-stringing by college players and coaches. There will be a team champion crowned and awards presentation at the conclusion of camp.
The camp is designed for all skill levels and intended to provide a personalized and fun environment as the ratio of campers to coaches is 6:1. New Christ School head coach Benjie Colberg will have a staff that includes some of the most knowledgeable and passionate coaches in the country.
Costs for the camp are $395 for day campers and $465 for overnight campers. There are team discounts available. For more information, log onto https://www.christschool.org/christ-school-lacrosse-camp or send an e-mail to laxcamp@christschool.org.
Even though the Greenies graduated 14 seniors, there is plenty of talent back from last season's 21-2 team. Current players Jack Fitch (University of Vermont), Beau Hecimovich '20 (High Point University), Davis Lindsey (Loyola University Maryland), Kevin Masson '20 (Rollins College), Sam Brie '20 (St. Bonaventure University) and Sean Dow '20 (Lehigh University) have committed or signed with college programs.