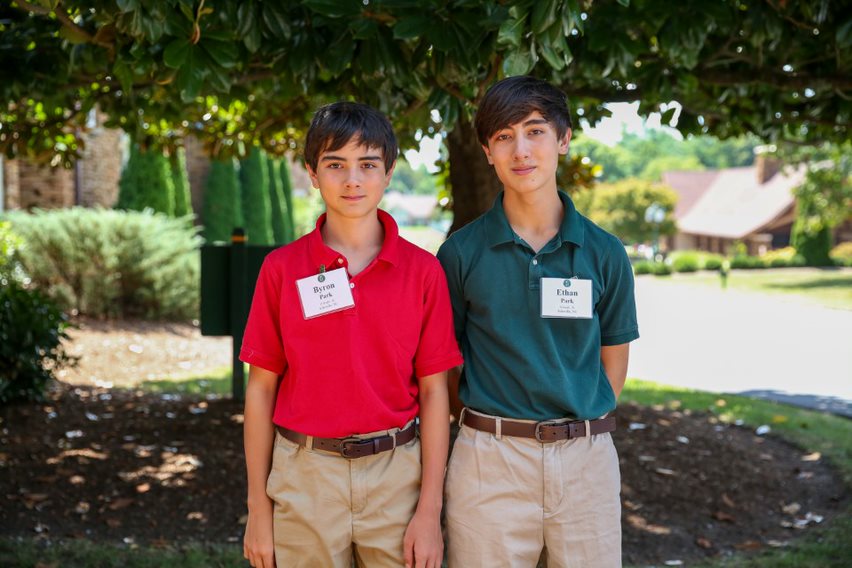 Archery is more than a hobby or a pastime for the Park brothers.
Byron Park '24 and Ethan Park '23 shoot a bow for enjoyment and the thrill of competition. Byron (gold) and Ethan (silver) medalled in their divisions Saturday at the USA Archery N.C. State and Junior Olympic Archery Development Program Indoor Championships held in Winston-Salem, N.C.
The Park family calls Asheville home and the brothers have honed their skill through the Asheville Archery Training Center club.
Byron and Ethan have planted the seeds for the sport's growth at Christ School, too. For the past two years, there has been an Enrichment Day activity for archery with targets placed around the athletic fields.