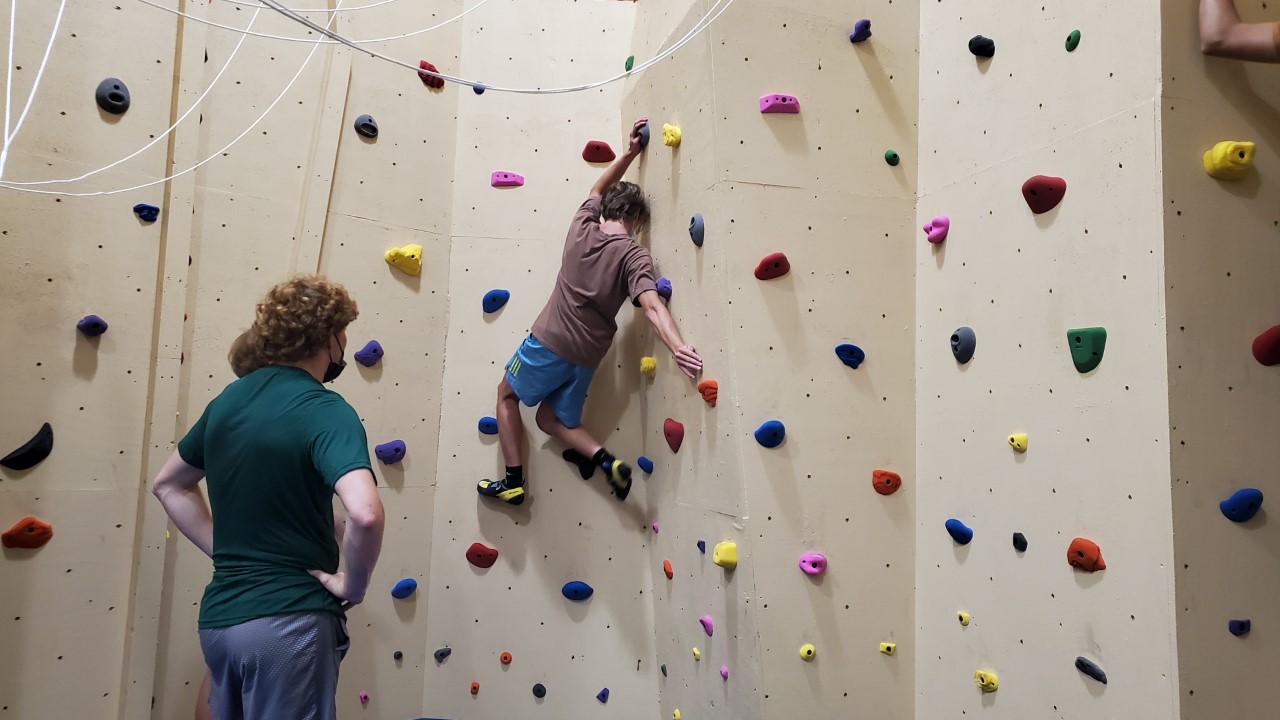 Novice and expert climbers alike now have a place to work on their technique without leaving campus.
Boys in the Outdoor Program got their first chance to try out Christ School's new climbing gym on Wednesday.
The space in Memorial Gym was formerly a racquetball court, so it has roughly the same dimensions (40x20x20). Along with vertical walls, there is some overhang for more advanced climbers. Each of the holds can be moved, allowing the boys to adjust a route based on their skill level.
Climbing coaches for the fall semester are Jack Lynch and Alyssa Belcher. 
Christ School's Outdoor Program provides the boys with year-round adventure and takes full advantage of recreational opportunities in the Blue Ridge Mountains. Along with climbing, activities include fly-fishing, kayaking, backpacking, hiking, and adventure racing. 
Take a 3D tour of the new climbing gym: