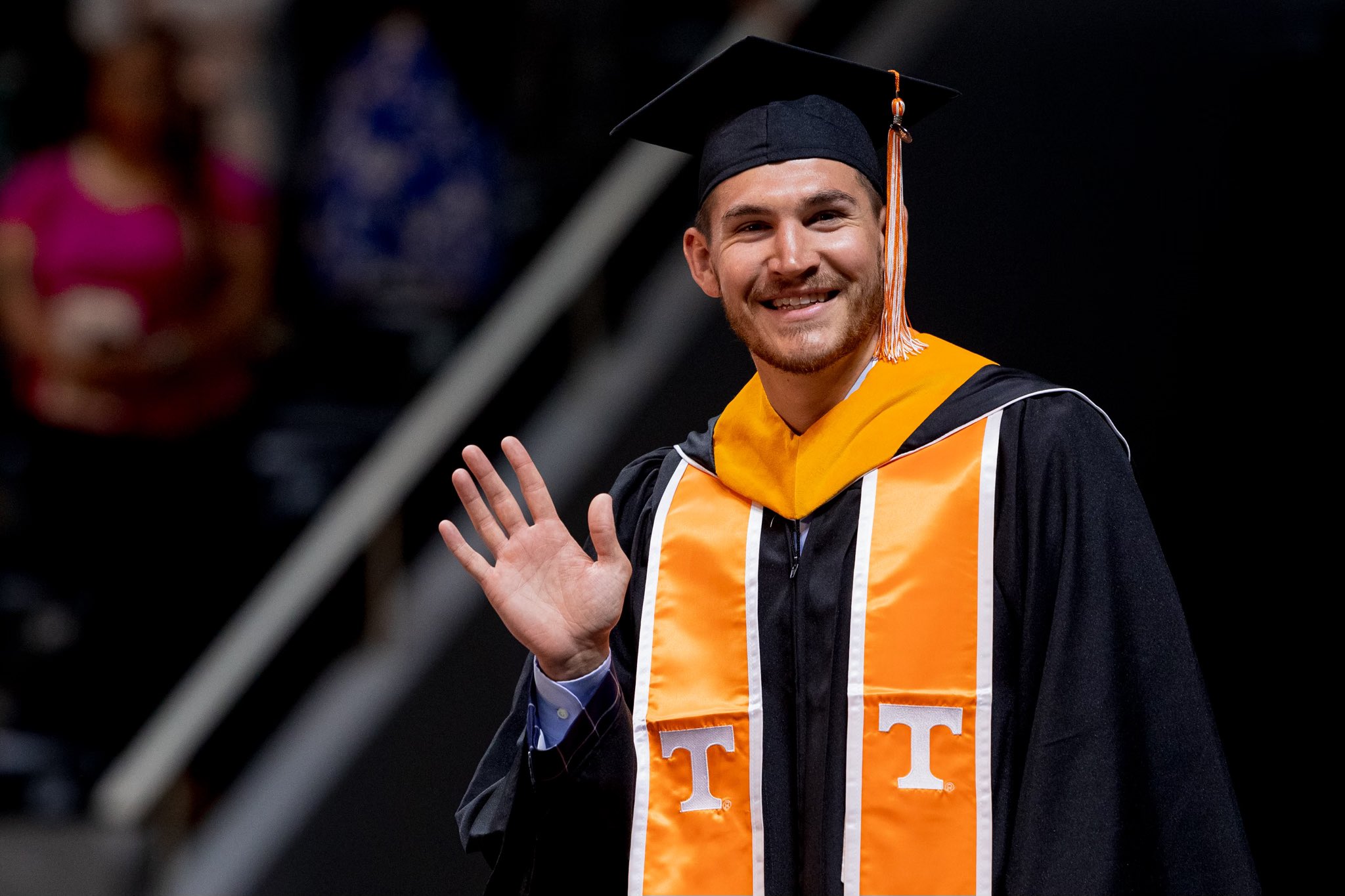 John Fulkerson '16 may be a folk hero around Knoxville.
But he will always be fondly known as "Sticks" to those who crossed paths with the affable forward from 2014 to 2016.
However you choose to remember him, John's basketball days are far from done.
Belgium's Leuven Bears announced Tuesday that they have signed the Christ School alumnus to his first professional contract, making John the 15th Greenie basketball player to go pro in the last 17 years.
John was born and raised in Kingsport, Tenn., and had yet to fill out physically when he became a Greenie, hence the "Sticks" nickname. Burning within was a desire to impress the coaching staff at the University of Tennessee and John made the most of his two years at Christ School.
He went from bleeding green to bleeding orange for six years. John's extraordinarily long college career was elongated by an arm injury as a freshman and the pandemic, with him setting Southeastern Conference and Tennessee records for games played (165) that may never be broken.
John averaged 7.5 points, 4.7 rebounds, and made 31 blocks and 14 steals in 33 games this past season for the Volunteers (27-8). He donated $5,142 of his NIL (Name, Image, and Likeness) earnings to charity, making good on a preseason promise to the Tennessee Fund.  
John graduated in May with a masters degree in Agricultural Leadership, Education, and Communications.
Leuven, which is sponsored by the Stella Artois beer company, did not disclose the terms of the contract. The team's next scheduled game is October 1.