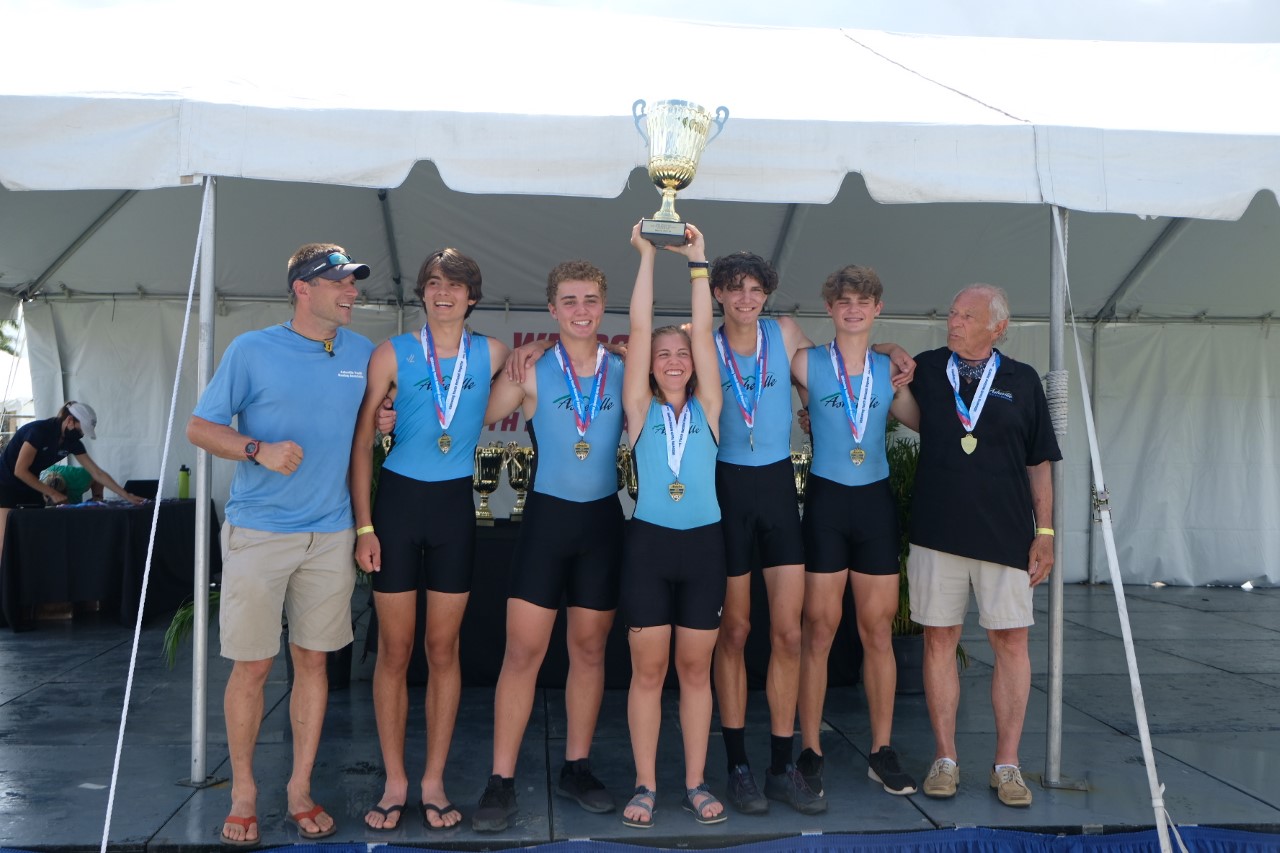 Much like the rhythmic strokes of the sport, the Asheville Youth Rowing Association has grown its membership at a steady rate.
AYRA operates out of Lake Julian Park – just over four miles from Christ School's campus. The club was founded in 2008 with 11 rowers. Since then, Greenies have helped the AYRA increase its numbers to nearly 70 rowers. And as the participation has risen, so has the ability.
Rising sophomore James Lilly '24 from Hendersonville, N.C., was part of the boat that won a national championship at the USRowing Youth National Regatta held June 10-13 in Sarasota, Fla. James and the rest of his U17 4 crew took first place with a time of 6 minutes, 58 seconds, which was a full eight seconds faster than any other boat in the finals.
James was in the two seat with the rest of the crew consisting of Charlotte Fisher (coxswain), Dylan Paull (stroke), Sam Pruitt (three seat), and Luca Antonescu (bow). Portions of the Youth National Regatta were livestreamed by ESPN.