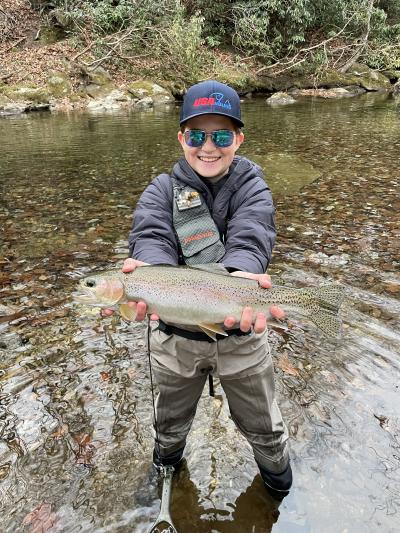 Jack West '25 jumped at the opportunity to fish against some of the country's best young anglers.
To do it for a good cause was even better.
Jack was invited to the U.S. Youth National Fly-Fishing Championship held Nov. 19-21 on the South Toe River near Burnsville, N.C.
Along with trying to catch the most and largest fish, fishermen raised money weeks ahead of time to benefit Casting for Hope, a charity which benefits women with gynecological cancers in western North Carolina. More than $27,000 in donations were collected and Jack raised the third-most individually. The Christ School freshman's hometown is Asheville.