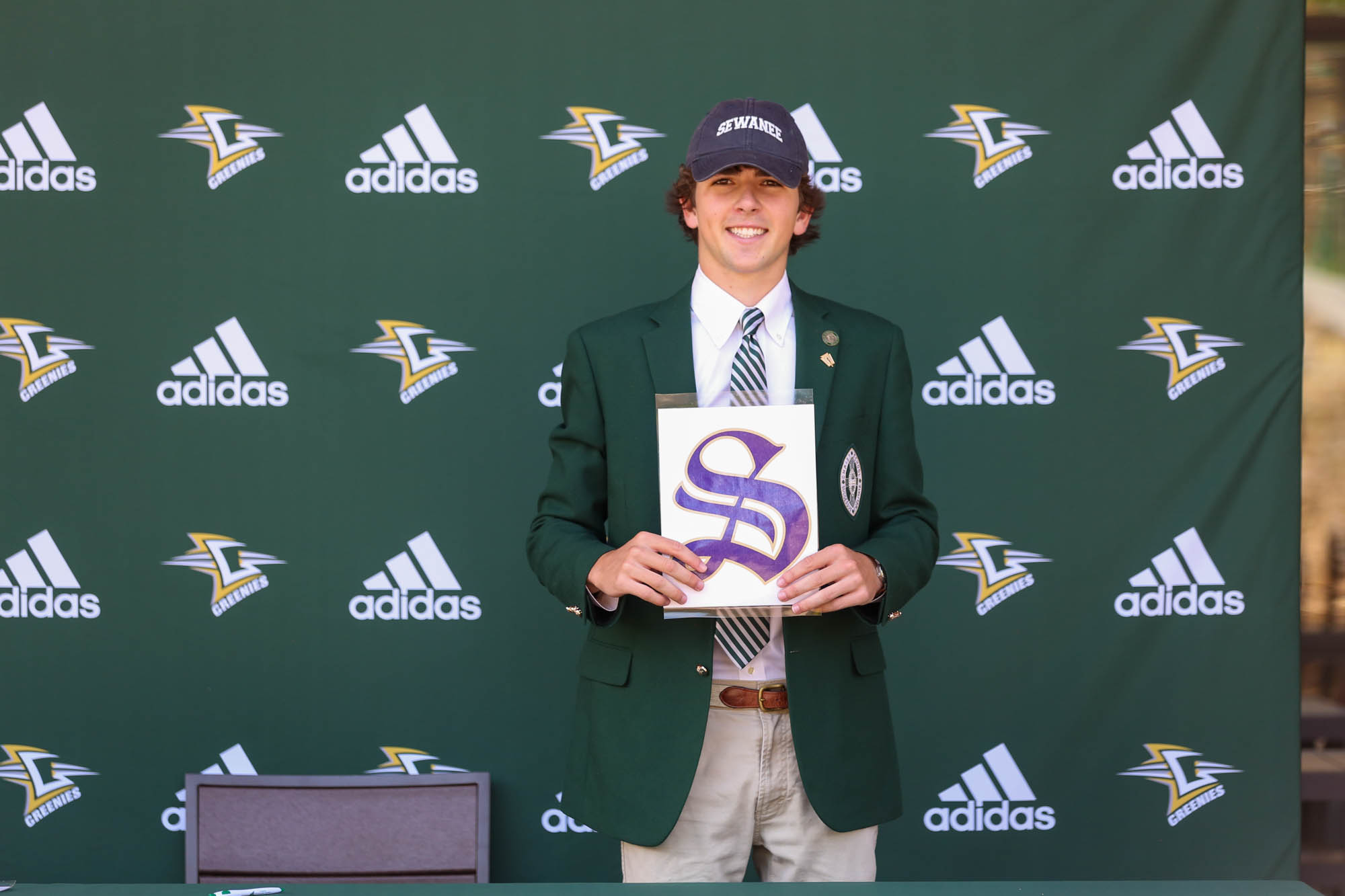 Henry Muller '20 had put in the work, from preseason conditioning to improving his overall course management.
The Christ School golf team only got in two tournaments this spring before the COVID-19 pandemic struck. In spite of that, Athletic Director and head coach Eric Thorp '01 remains confident that the example set by Henry will be felt for years to come.
The sun peeked through the clouds at precisely the right moment Friday morning as family and friends gathered outside Stolz Hall for a signing ceremony. Henry will be continuing his career at Sewanee (Tenn.): The University of the South, making him the 19th Greenie senior to commit or sign with a college sports program.
"Sewanee is a great fit for Henry," Mr. Thorp said. "Henry and Cameron Akers '20 have really built a culture for the younger guys. I have no doubt that they've made an impact, and it will continue to be motivating for our underclassmen."
Henry enrolled at Christ School as a junior and immediately took on a leadership role for a Greenie team that placed second in the NCISAA 4-A state tournament. Henry shot even par 72 in the first match of the 2020 season – February 17 against Metrolina Christian Academy at Rolling Hills Country Club in Monroe, N.C.
Henry's decision to attend Sewanee means that more than a fourth of Christ School's 70 seniors will play college sports. The Class of 2019 produced 20 college recruits, with Brad Halvorsen '19 announcing earlier this month that he would be joining the Western Carolina University basketball team next season.