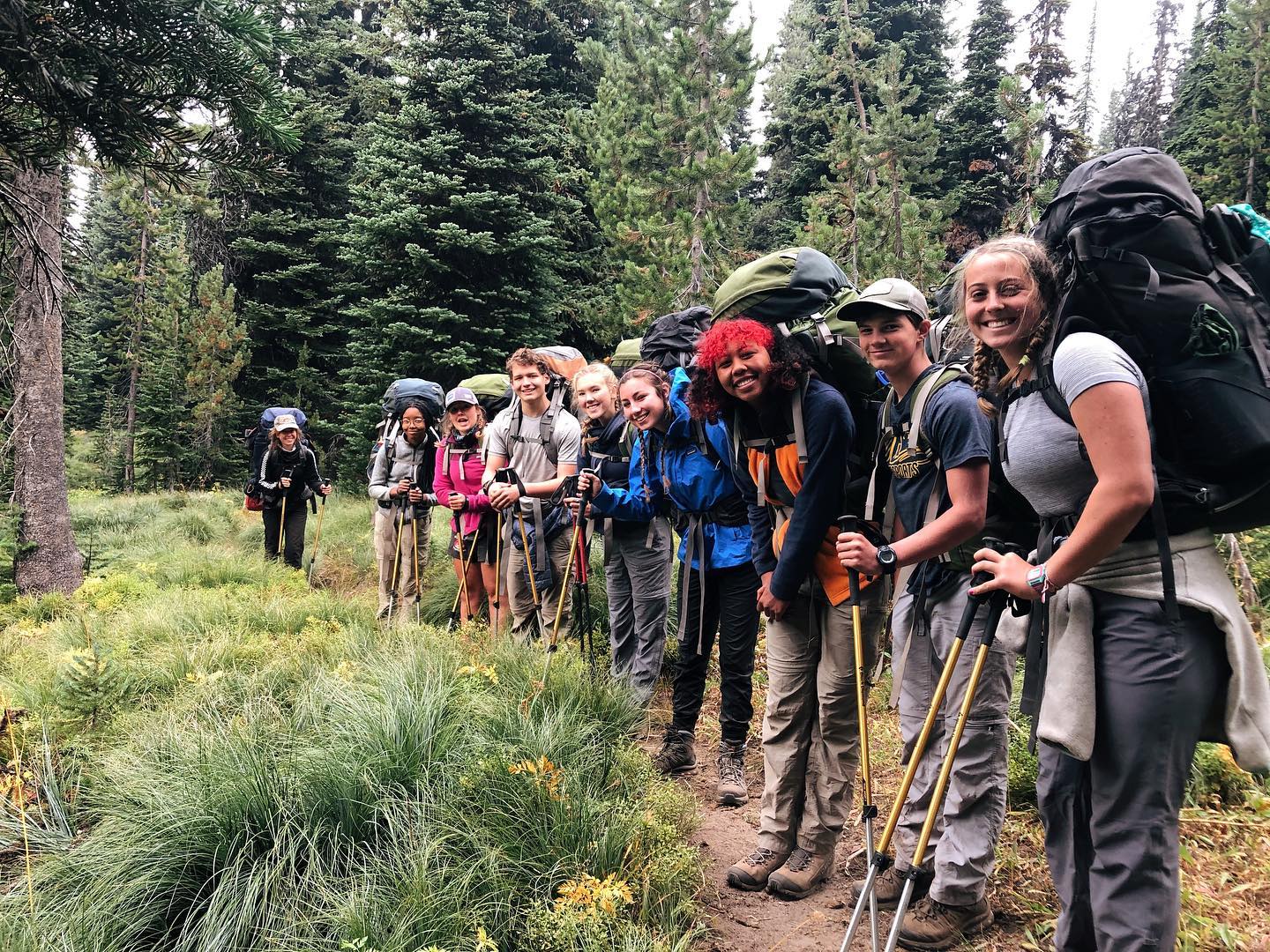 Henry Lytle '23 never felt out of his element, no matter what was thrown at him in the wilderness of Idaho.
The Christ School sophomore returned home to Asheville just in time for Christmas after a semester away at Alzar School. Over the course of four months, Henry partook in such activities as backpacking, cross-country skiing and kayaking, all while keeping up with his academic curriculum.
"The experience definitely exposed me a lot of new things," Henry said. "Living with people for four months continuously, I met people who I never would have met before. Going back to normal school is a different, weird kind of feeling, but I'm happy to be back at Christ School."
Henry already had an affection for outdoor activities as an experienced paddler, so he delighted in the opportunity to kayak the Salmon and North Fork Clearwater rivers, as well as the renowned Kelly's Whitewater Park.
Alzar created a bubble-type environment for the students, meaning they were all tested for COVID-19 prior to the start of classes and their interaction with people outside of the school was limited.
Alzar is located on a 100-acre campus in Cascade, Idaho and states that its mission is "to build leaders who will positively impact the world." Each semester, the school opens to 35-45 high school sophomores and juniors from around the world. The experience is built upon Alzar's "Six Foundations," which are academics, leadership training, outdoor adventure, cultural exchange, service learning, and environmental stewardship.
Henry is active with the Christ School Broadcast Network, the Struan literary arts magazine, and plays baseball.