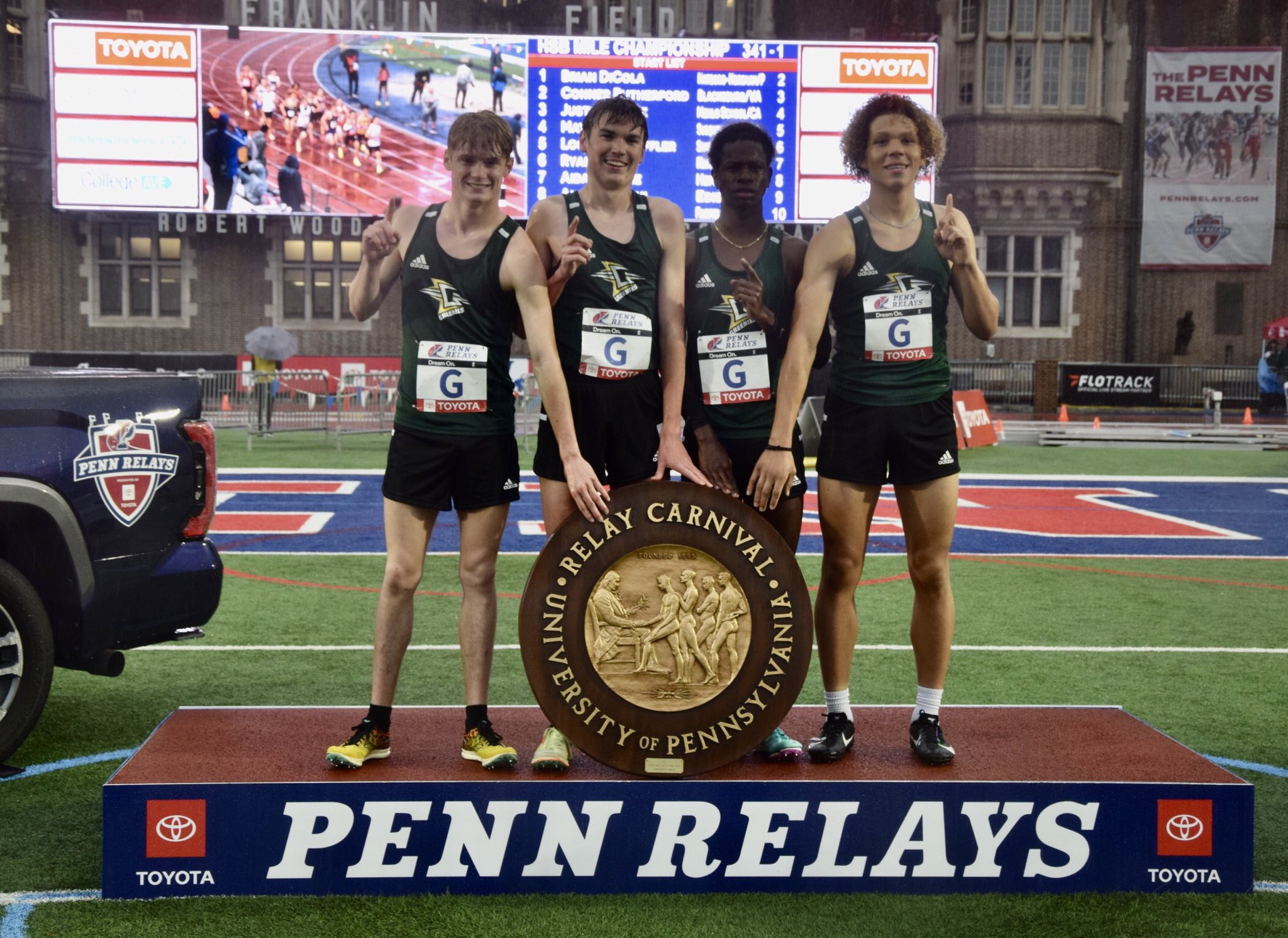 PHILADELPHIA - Christ School's rain-soaked Distance Medley Relay team of Dawson Reeves '24, Brendan Regan '24, Kazhi Sealey '23, and Rocky Hansen '23 won Friday at the Penn Relays with the second-fastest time in meet history and a North Carolina state record (9 minutes, 58.15 seconds).
The previous state record for the DMR (10:06.13) was run 17 years ago by Chapel Hill High School. Friday's second-place team from New Jersey was 15 seconds back in wet conditions.
The order of the DMR was 1,200 meters (Dawson), 400 (Brendan), 800 (Kahzi), and 1,600 (Rocky). The Penn Relays (also called the Penn Relays Carnival) is the largest and oldest track meet in the United States, held annually since 1895 at the University of Pennsylvania.