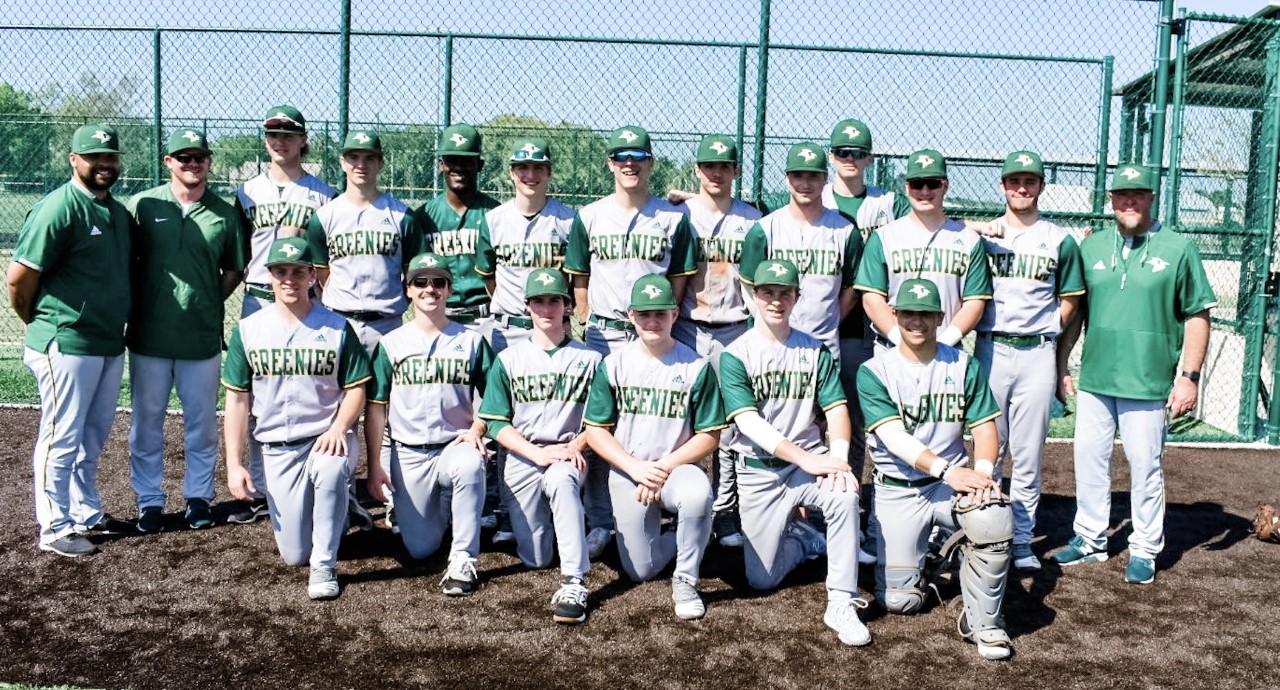 How many baseball teams have a catcher capable of hitting an inside-the-park home run?
Christ School does.  
Garrett Clapsaddle '21 rounded the bases on March 13, bringing a victorious end to the Greenies' Spring Break run in the Florida League High School Invitational.
Christ School (5-1) played four games over five days in Sanford, Fla. (located about halfway between Orlando and Daytona Beach). All four games were wins – 17-2 over Ace of Spades (Fla.) on March 9, 10-0 over Colonial (Fla.) on March 11, 9-7 over TNXL Academy (Fla.) on March 12, and 12-2 over the Ontario Royals on March 13.   
Garrett's unconventional homer was among the highlights in last Friday's game with Ontario. Michael Posse '22, Cayden Jones '23, and Coleman Taylor '21 supplied two hits each. Both of Coleman's base knocks were doubles. He finished with two RBIs, as did Garrett and Cayden.
Pitching-wise, the team got a solid three-inning start from John English Hulsey '20. He scattered two hits, allowing one earned run and two walks with three strikeouts. Parker Johnson, Jack Galbraith '20, and Isaiah Lowe '22 then got in some relief work.
The N.C. Independent Schools Athletic Association has joined other nationwide amateur and professional sports leagues in suspending athletics until further notice. Families should continue to monitor updates on Christ School's response to COVID-19 at https://www.christschool.org/covid-19.
As a team, the Greenies are hitting .347 through six games. Individual leaders who have an at-bat in every game include Garrett (.444), Andrew Grande '21 (.421), Cayden (.400), Jack Sutton (.385), and Michael (.300). Andrew and Garrett have each driven in 10 runs. Garrett has two home runs.
Cayden has stolen a team-high five bases. Garrett, Jack, and Parker Johnson '21 have three steals each, and Webb Hughes '22 has two. Jack Galbraith '20 and Michael Posse have 2-0 records as pitchers.
More pictures from the Spring Break tournament can be found at this link.