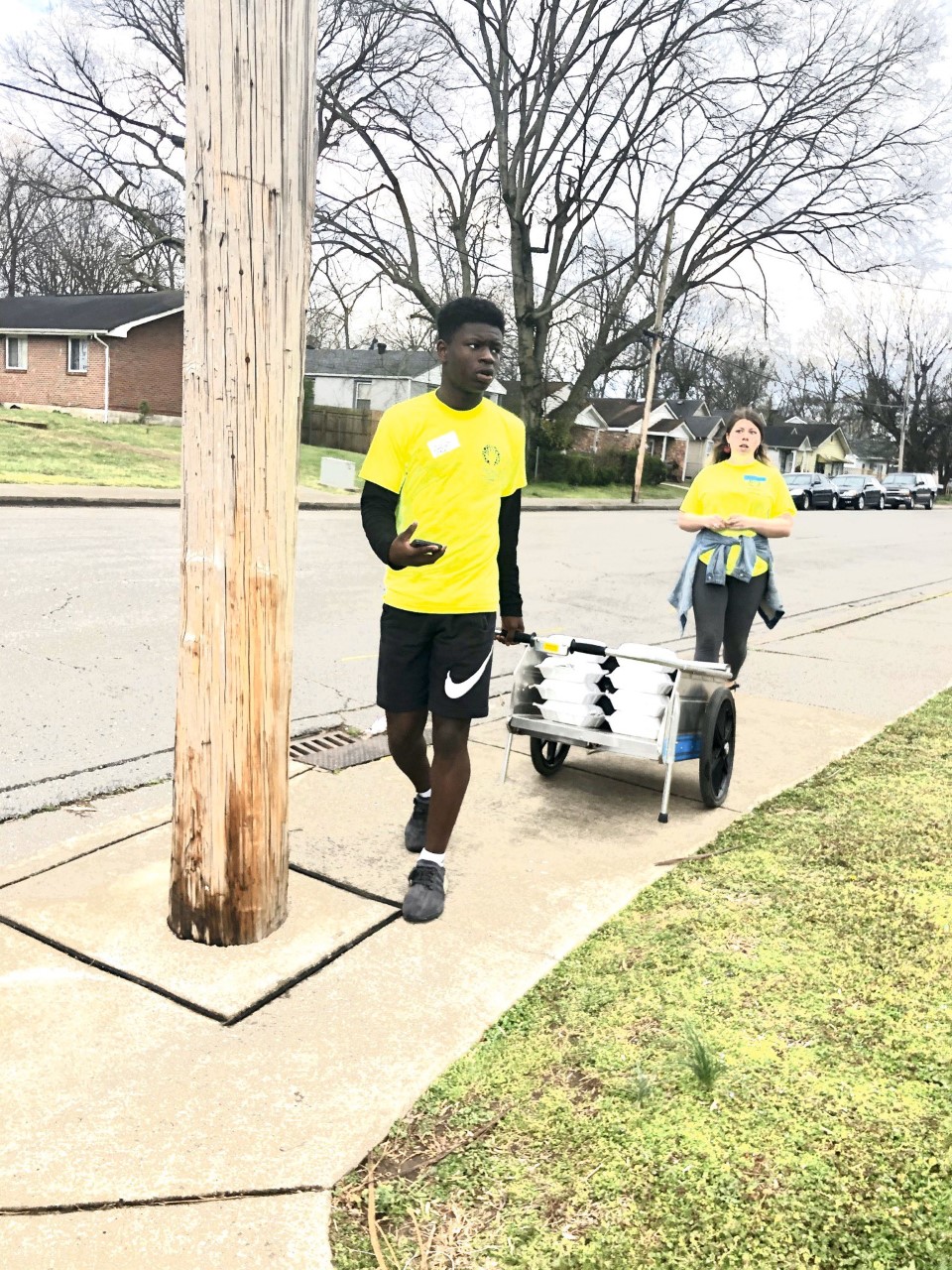 Hard times have been known to bring out the very best in Christ School boys, as evidenced by two young Greenies over Spring Break.
Joshua Edgecomb '22 baked close to 100 corn muffins for Atlanta children whose schools have been closed by COVID-19. The Edgecomb family is involved year-round with the student ministry, PAWKids, which serves the northwest Atlanta neighborhood of Grove Park. Josh founded Christ School's Cooking Club in 2018 and the sophomore has even worked the griddle in Stolz Hall from time to time.  
Zack Myers '23 is from Arden, but the freshman found himself in Nashville for Spring Break service work. Zack delivered meals to families who were affected by tornados earlier this month in central Tennessee. As a ninth grader, Zack has played both varsity basketball and football for the Greenies this school year.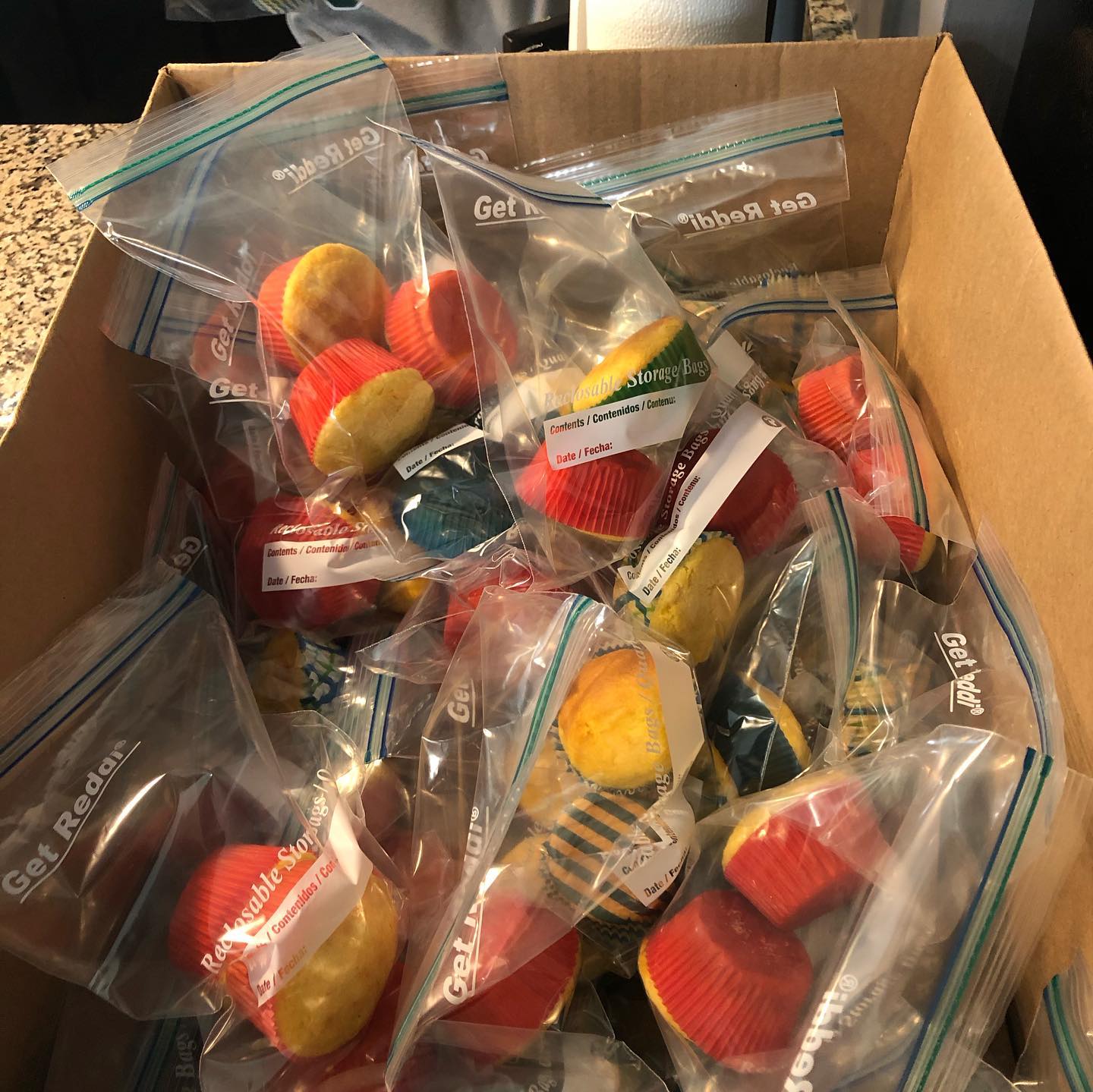 Christ School's Service Learning program requires that every student perform 15 hours of service per year. The boys often exceed that amount – the average was 27 hours per student for the 2018-19 school year. On top of that, Director of Service Learning Olga Mahoney presented President's Volunteer Service Awards to 12 Greenies who combined for 1,808 hours last year.
Mrs. Mahoney said it is important for the boys to remain engaged in service while the school delivers online learning. She will soon share a list of projects that Greenies to do while they are at home. Christ School families should continue to monitor this page for updates on the school's response to COVID-19.