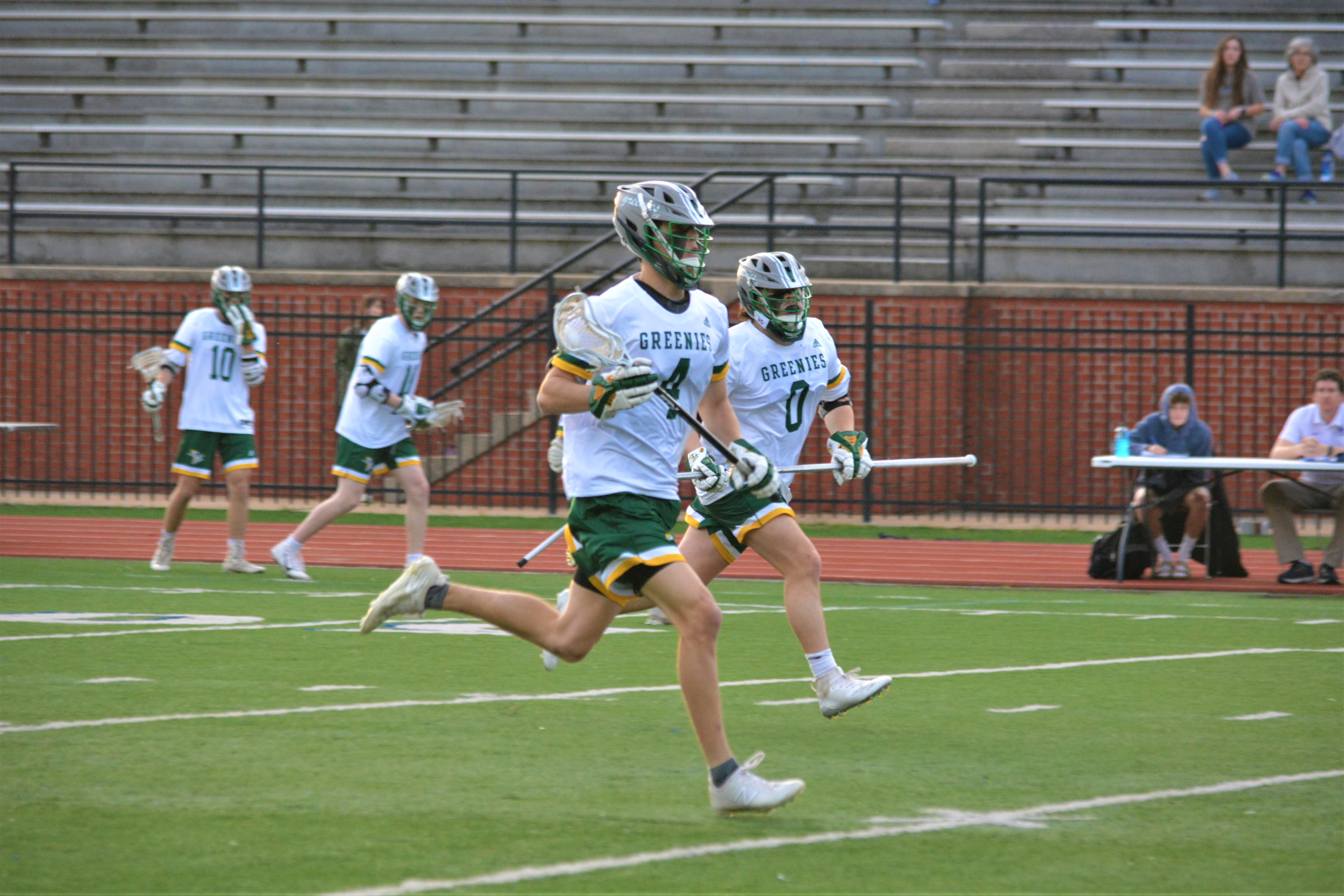 Like most athletic events planned for this spring, the fourth annual Bull City All-Star Games – Cullen Classic has been cancelled by the COVID-19 pandemic.
Nevertheless, organizers of the May 30 charity exhibition at Duke University still wanted to recognize the top-100 high school lacrosse players in North Carolina. Of the boys players who were chosen, three are from Christ School – goalkeeper Beau Hecimovich '20, attacker Davis Lindsey '20, and midfielder Jack Fitch '20.
Together, the trio were instrumental to three consecutive N.C. Independent Schools Athletic Association Division I state championships won by the Greenies as well as a 4-0 start to this season. Christ School had outscored its opponents, 60-12, and was beginning to receive Southeast regional rankings when the season was suspended in mid-March.
Beau (High Point University), Davis (Loyola University Maryland), and Jack (University of Vermont) were team captains in their final year of high school and have signed to play college lacrosse.
In three years, the Bull City All-Star Games have raised nearly $19,000 for the N.C. High School Athletic Association's Tony Cullen Memorial Scholarship Fund and the Duke Cancer Institute.