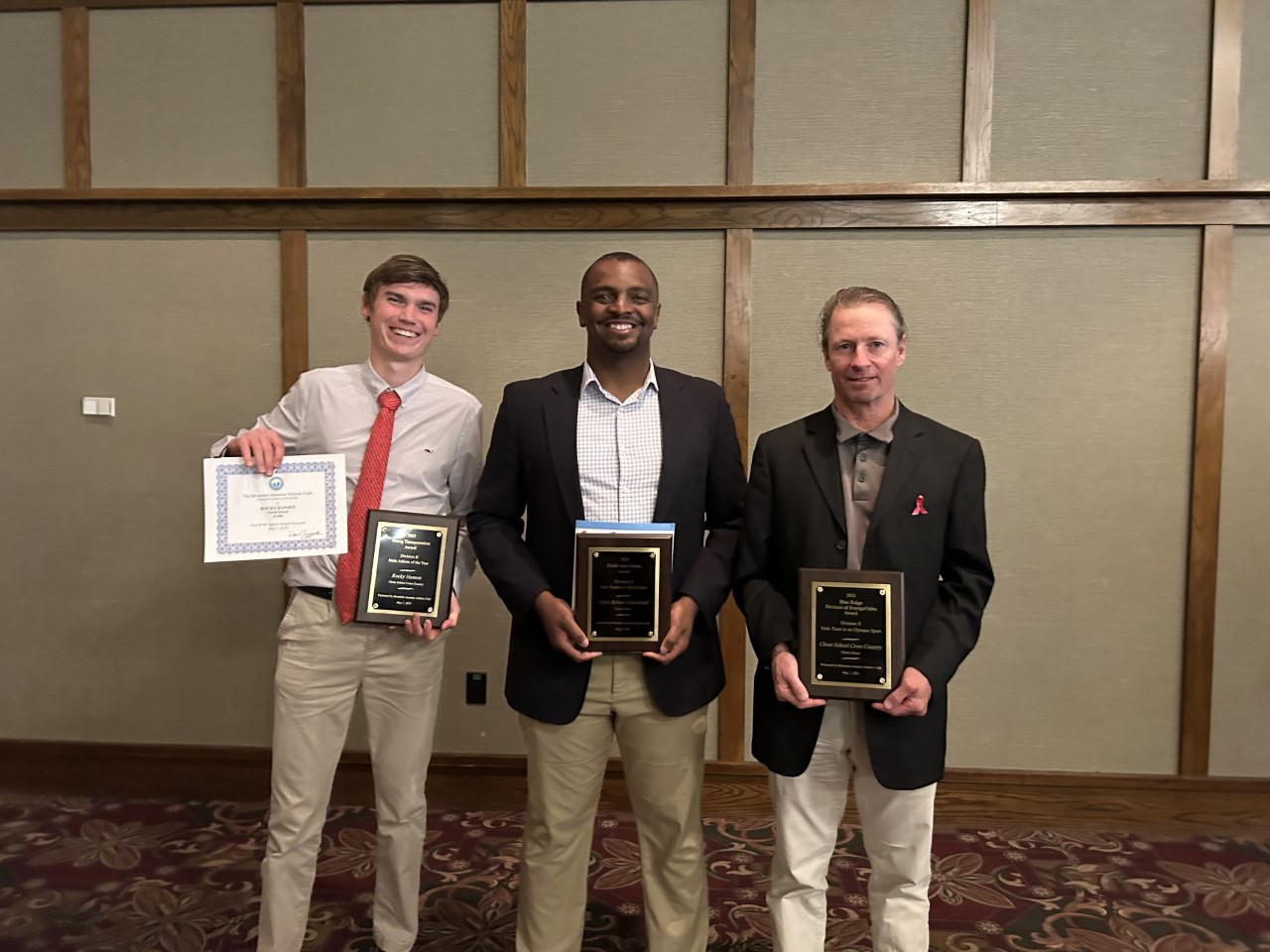 Athletic success is not some new phenomenon at Christ School. Nevertheless, stop and appreciate the rare air that the Greenies are in right now.
If the track team wins the Carolinas Athletic Association Meet on Wednesday, it will give Christ School a clean sweep of every spring sports conference championship (baseball, golf, tennis, and track) for the first time since 2018. Lacrosse does not have a conference affiliation.
Not only that, prior success by the cross country and basketball programs was validated Sunday night at Western North Carolina Sports Awards Banquet.
This was the 61st year for the Banquet, which is put on annually by the Mountain Amateur Athletic Club at the lavish Omni Grove Park Inn in Asheville. The Greenies won in every category they were nominated:
Fields Auto Group Division II Male Team in a Major Sport: Christ School Basketball.
Blue Ridge Division of EmergeOrtho Division II Male Team in an Olympic Sport: Christ School Cross Country.
Young Transportation Division II Male Athlete of the Year: Rocky Hansen '23, Cross Country.
In addition to the awards, Rocky Hansen '23 was presented with a $1,500 scholarship from the MAAC.