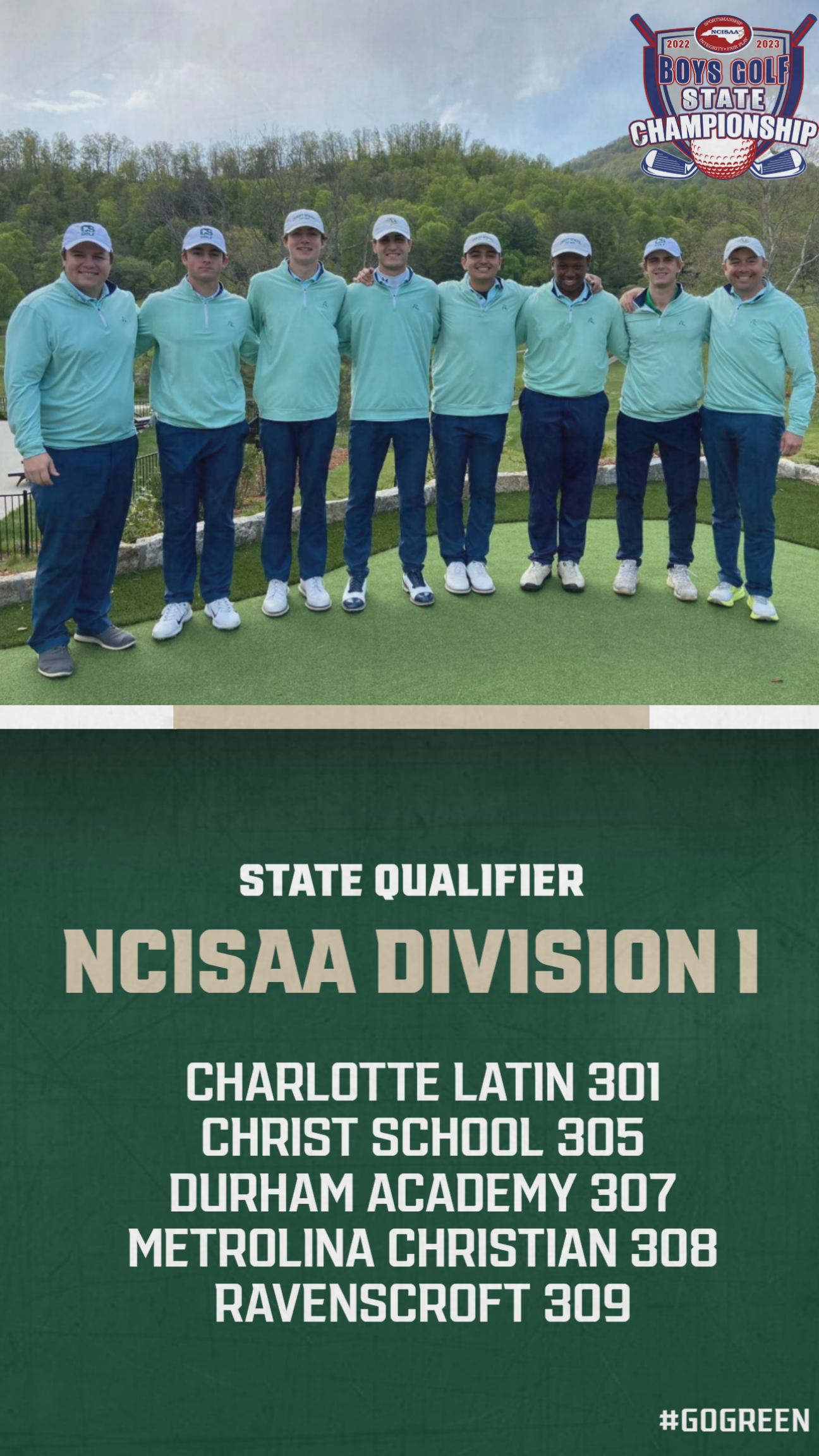 GREENSBORO - Led by seniors Jamal Hutchison '23 and Taylor Kuehn '23, the Christ School golf team placed second in Monday's NCISAA Division I state qualifier at the Grandover Resort.

The Greenies (305) were four shots back of Charlotte Latin (301), with the other three qualifying spots going to Durham Academy (307), Metrolina Christian Academy (308), and Ravenscroft (309).

Each team's top-four individuals made up their team score, which for the Greenies was Jamal (72), Taylor (73), Elijah Abundis '24 (79), and David Gaines '26 (81).

Next week's state tournament is back in Greensboro at the Bryan Park Champions Course. Christ School was fifth in last year's state tournament and fourth the year before that.