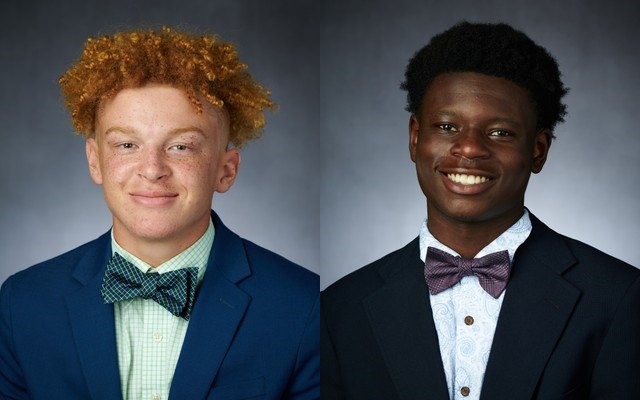 Coming off the first state championship in the program's history, the present and future is looking bright for Christ School football.
Freshman defensive backs/wide receivers Cayden Jones '24 (Charlotte) and Zack Myers '24 (Duke and Tennessee) picked up their first Division I college scholarship offers on Tuesday.
Cayden and Zack are two key pieces returning from last season's 6-2 team which won the NCISAA Division II championship.
The Greenies blew out Harrells Christian Academy, 55-21, in the state finals, played Nov. 20 on Fayssoux Field. Zack caught a pair of long touchdown passes (41 and 80 yards) in that game and Cayden had two TDs (8 and 23 yards) the week before in the semifinals, a 38-0 shutout of Trinity Christian Academy.
Chad Walker was named Christ School's head coach last month. The Greenies are scheduled to open the 2021 season at Atlanta's Holy Innocents' Episcopal School on August 28.