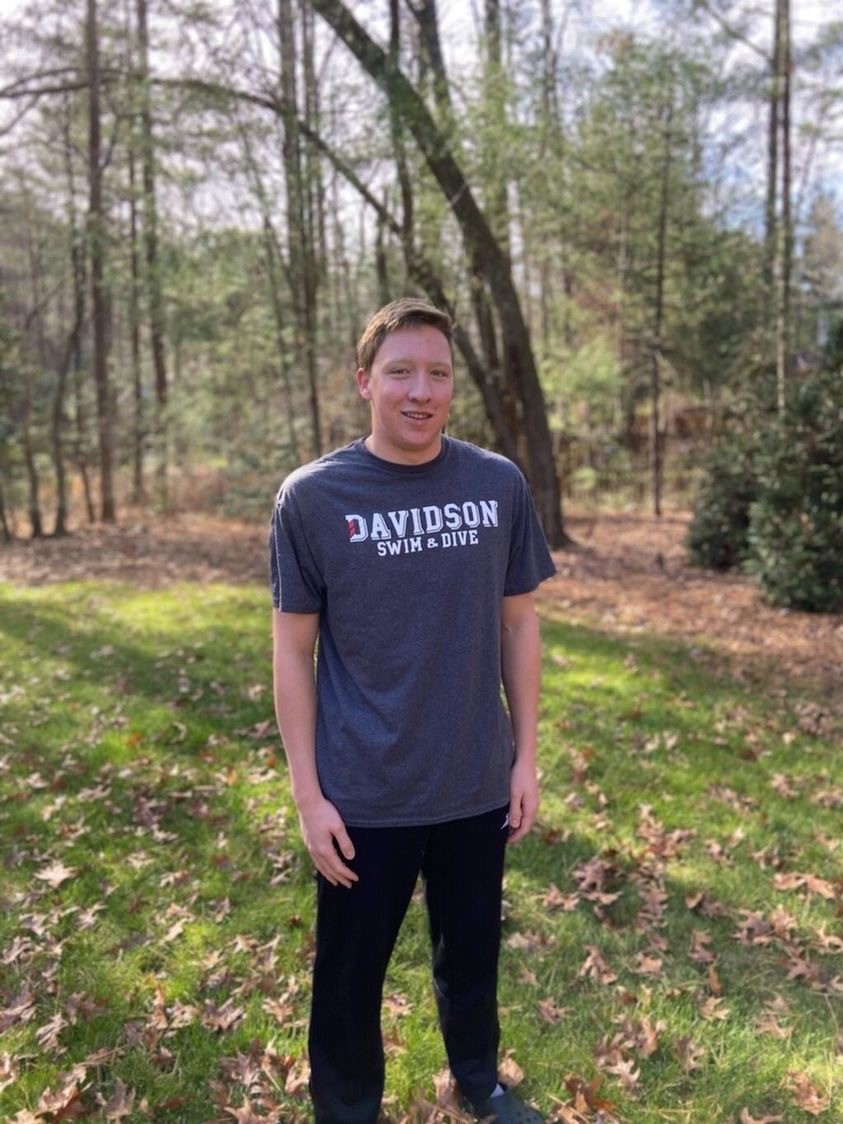 Frank Howden '22 has set a precedent as the only Christ School swimmer to be named team MVP three years in a row.
So, he is more than worthy to compete at the next level – Frank has committed to Davidson College.
The senior from Asheville has won individual events at each of the Greenies' past two meets, most recently the 100-yard breaststroke (1 minute, 2.57 seconds) Wednesday in Asheville School's pool.
As a junior, Frank recorded a fourth-place finish in the 100-yard breaststroke (1:00.81) and 200-yard individual medley (1:57.08) at the NCISAA Division I state meet. In addition, Frank was a leg on Christ School's fifth-place 400-yard freestyle relay (3:32.52) and ninth-place medley relay (1:47.91). He was the Carolinas Athletic Association runner-up in the 100-yard breaststroke (1:02.25) and third in the 200-yard individual medley (2:02.56).
Frank was named to the USA Swimming Scholastic All-America Team for having a minimum grade-point average of 3.5 and a Junior National qualifying swim.
Outside of swimming, he is an Eagle Scout and Christ School's Servant Leadership Chair.
Frank is the 11th senior from the Class of 2022 to commit or sign to play college sports. The complete list can be viewed at this link.