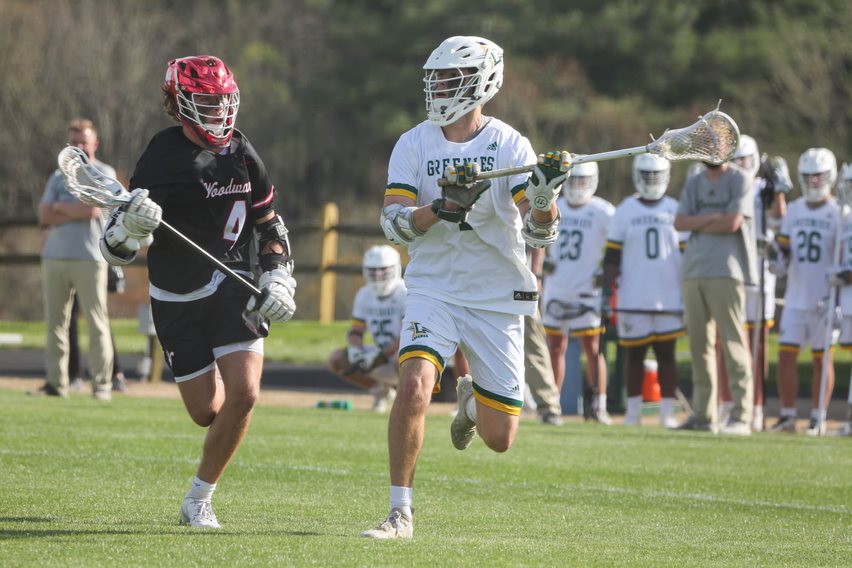 The senior class for Christ School lacrosse is a group that excels on and off the field, as evidenced by the program's latest college recruit.
Emmett Paradine '22 said Thursday that he has verbally committed to Dartmouth out of the Ivy League. 
As a junior, the midfielder from Hickory, N.C., scored a team-high 43 goals and dished out 15 assists for the NCISAA Division I state runner-up Greenies. Emmett stayed busy this summer by playing in tournaments up and down the east coast for Charlotte's Team 24/7 organization. His father, Greg, is the only coach in Lenoir-Rhyne College's history and led the Bears to a national runner-up finish last spring. 
Emmett is the third Christ School senior to make a college lacrosse commitment and the second Ivy League recruit, joining Nick Crowley '22 (Princeton) and Sam Bassett '22 (Washington & Lee).
Congratulations, Emmett and Go Green!