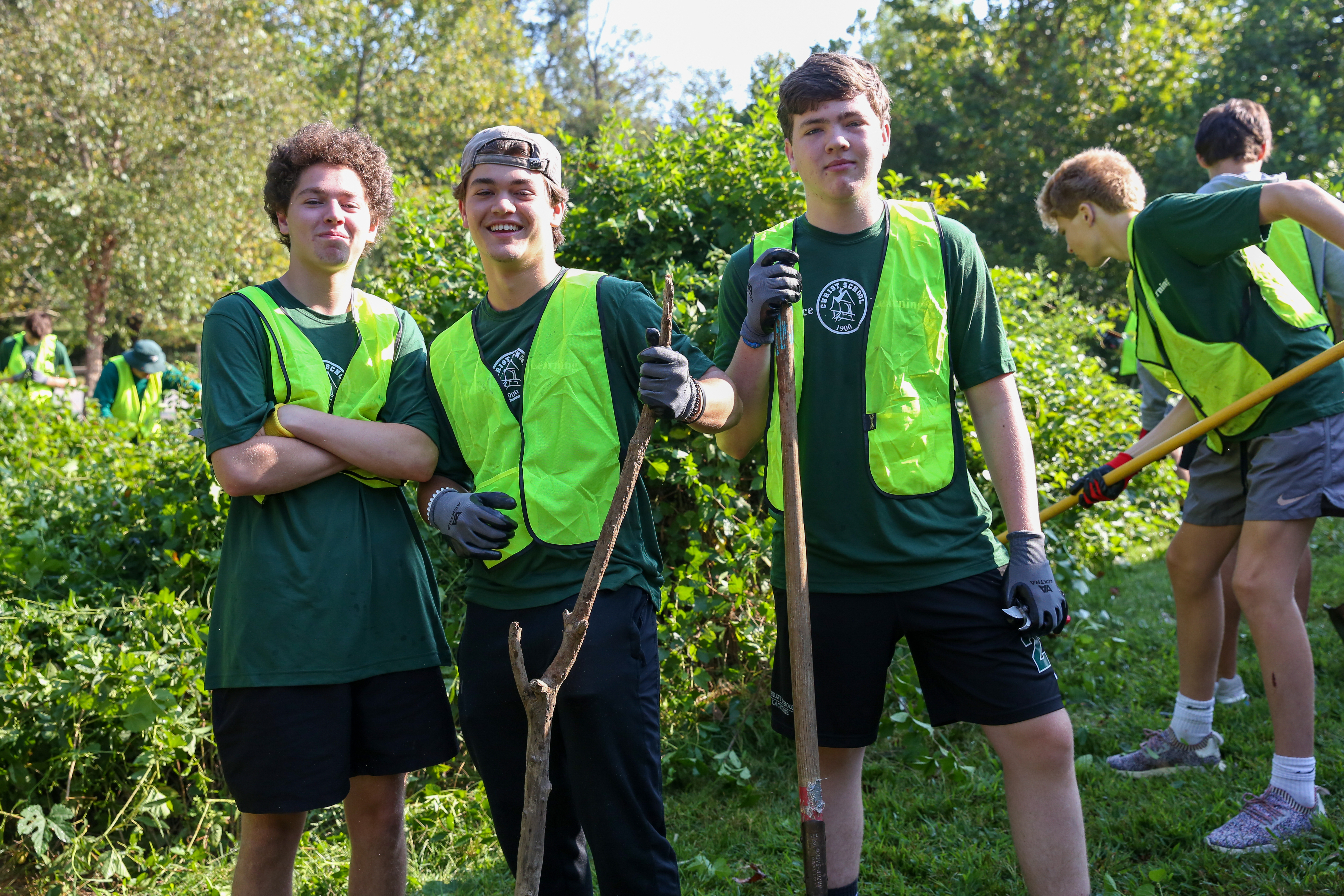 "Life's most important and persistent question is, 'What are you doing for others?'"
Christ School's student body and faculty took this quotation from Dr. Martin Luther King Jr. to heart on September 11th National Day of Service and Remembrance.
Rather than a usual morning of classes, the boys and their teachers worked Wednesday at various charities and non-profit organizations all throughout Asheville. Special shirts, with the Christ School logo on the front and Dr. King's quote on the back, were printed for Day of Service. Photos from Wednesday can be found here. 
Wednesday was about more than just a chance for everyone to get their hands dirty. After returning to campus, Greenies were given a chance to reflect on their work and attend a special afternoon service in the Kirk Brown Outdoor Chapel.
Every Christ School student will perform at least 15 hours of service in the Asheville community before the end of the school year. Many go above and beyond this requirement. For example, Greenies volunteered 7,747 hours during the 2018-19 school year, which averages out to approximately 27 hours per boy.
Wednesday was the first community service opportunity for eighth graders Tony Provenza '24 and William Paschall '24.
"It feels great to make a difference, to be out doing something for the environment and the community around us," Tony said.
"It's a good feeling," William added. "We're out doing something for others. I like it, (service) is a nice change from just sitting in the classroom all the time."