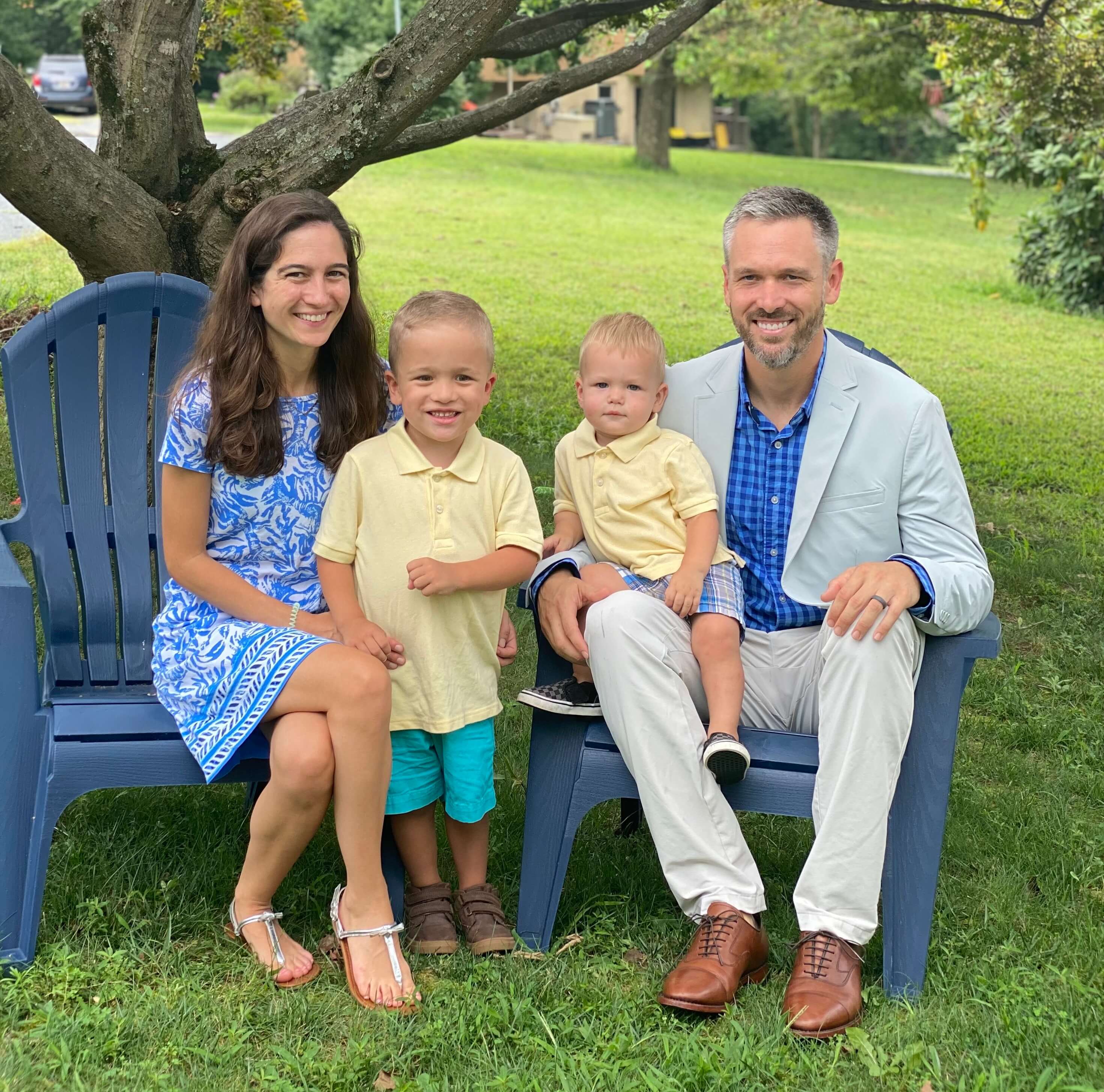 Since its founding in 2002, Christ School's Lacrosse Program has grown into one of the best in the Southeast U.S. Now entering its third decade, Greenies lacrosse has a new leader at the helm.  
Christ School is pleased to announce Patrick Haley as Head Varsity Lacrosse Coach and Assistant Athletic Director for Student Life starting in the 2022-23 school year. 
Coach Haley comes to Christ School from St. John's College High School near Washington, D.C., where he was an assistant coach and offensive coordinator for the number-one-ranked high school team in the nation in 2022 by Inside Lacrosse and USA Lacrosse. Prior to his eight years at St. John's, Coach Haley was offensive coordinator and the first coach and employee of IMG's lacrosse academy in Bradenton, Fla. He launched IMG Academy's residential lacrosse student program. Coach Haley has a bachelor's degree in communications from the University of Maryland University College. Coach Haley, his wife Kellie, and their sons Pax (4) and Rowe (1.5) will live on campus. 
Coach Haley brings 14 years of coaching experience to Christ School to lead the next chapter of Greenies Lacrosse. He comes from an extensive lacrosse family. Coach Haley has coached dozens of NCAA lacrosse players, including two of his younger brothers (Georgetown University; University of Maryland) and four of his cousins (University of Denver; Georgetown University; University of Maryland; Ohio State University; United States Naval Academy). 
"Christ School is a special school, but more importantly it is a special community with wonderful people," says Coach Haley. "I think for a program to be truly great, everyone should start with an understanding of the same core values. That's what made Christ School stand out to me – the school's Four Pillars so closely resemble the program philosophy I hold. Students who are dedicated and creative, who are learning how to lead each other, and who understand the value of physical work and humility can help build a special program. I'm just honored and thrilled to be a part of that future." 
Coach Haley played collegiate lacrosse at Towson University and through his education and work experience has built a network through which he plans to support and build Christ School lacrosse and its players. 
"We are excited and thankful to add Coach Haley to our Christ School family," says Christ School Athletic Director Josh Coley. "His experience in working and building two of the nation's best lacrosse programs provides our Greenie lacrosse players with a robust toolkit from which to learn and grow. I look forward to continued excellence both on and off the field." 
"What we learned during our search is that Coach Haley both believes in and lives the values that are important to us at Christ School," says Head of School Dr. Sean Jenkins. "He is known for integrity, humility, excellence, a commitment to developing the whole boy, and for an extraordinary work ethic, all of which we admire. It is a pleasure to welcome Coach Haley, his wife Kellie, and their sons Pax and Rowe to Christ School. We also thank Coach Benjie Colberg for his incredible service to our lacrosse program. His teams went 31-7 and competed in two state championships in three years. We applaud his outstanding success as a coach and mentor, and we are excited and grateful for his leadership in an important new role for us that will shape Christ School's future." 
Christ School has won three NCISAA state lacrosse championships (2017, 2018, and 2019) and has been state runner-up three times (2016, 2021, and 2022). 
For more information, contact Athletic Director Josh Coley by email at jcoley@christschool.org.  
____________
Founded in 1900 and nestled on 500 acres in the Blue Ridge Mountains in Asheville, North Carolina, Christ School is a leading all-boys college preparatory boarding and day school for 300 boys from 18 states and 8 countries. Christ School's mission is to produce educated men of good character, prepared for both scholastic achievement in college and productive citizenship in adult society. We achieve our mission through four pillars: academic rigor, leadership, spirituality, and the dignity of manual labor.