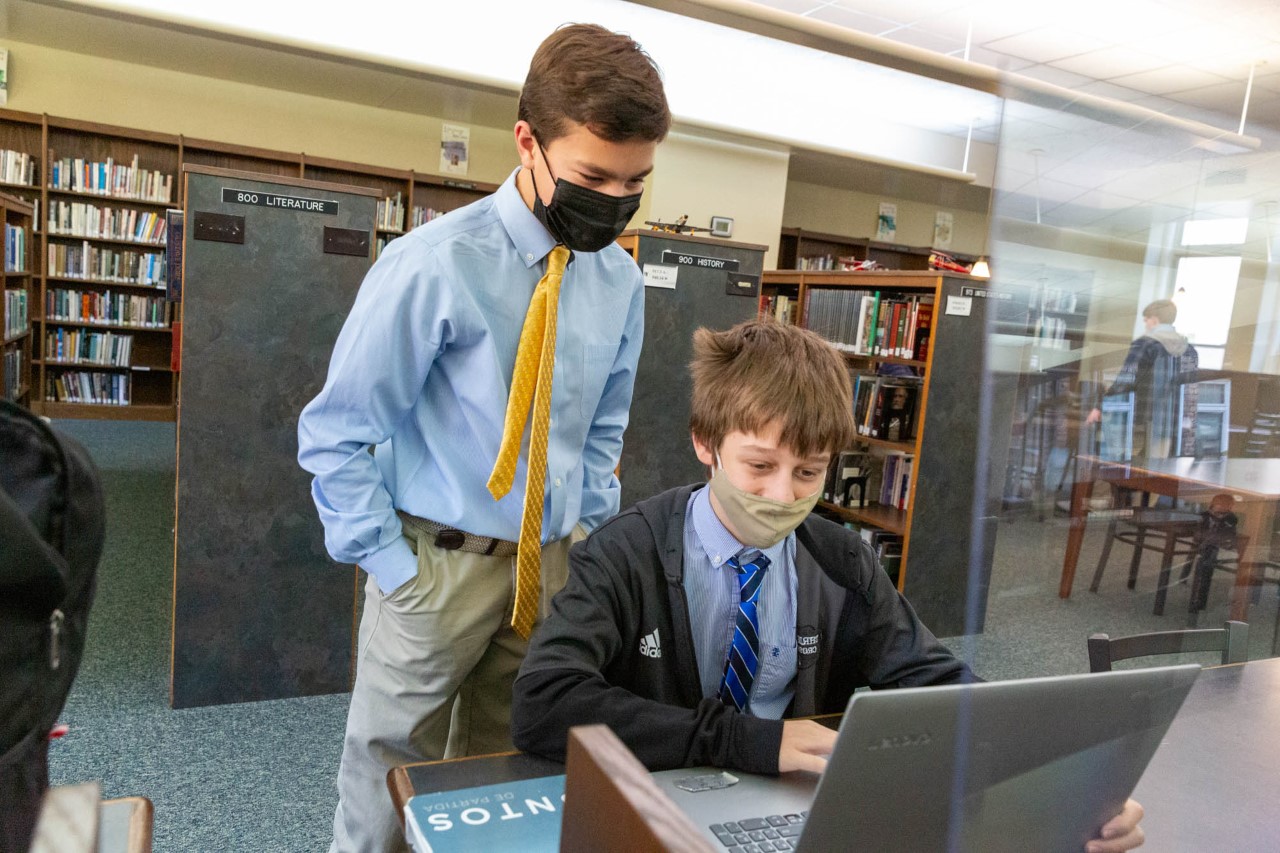 "We are a school that looks at a challenge and says, 'bring it on,'" Head of School Dr. Sean Jenkins said Monday.
Brotherhood and resiliency have been defining characteristics of Christ School boys since 1900 and those qualities will undoubtedly carry the school through this next stage of the pandemic.
Classes resumed Monday with a continued emphasis on safety protocols to protect students and faculty.
Sports, student activities, and service trips are also proceeding as normal. In the interim, large gatherings such as Assembly and Chapel will be held outdoors if the weather allows.  
Christ School's student body hails from 17 different states and eight countries.
There are six new additions to the community for this semester – Kevin Xue '26 (Huai Nan, China), Will Peeler '23 (Draper, Utah), Jake Gravley '24 (Brevard, N.C.), Kai Rottenberg '26 (Black Mountain, N.C.), James Baldwin '23 (Greenville, S.C.), and Eythan Serrano '25 (Dallas, Texas).
The 2021-22 academic year runs through May with Commencement for the Class of 2022 taking place on May 22.