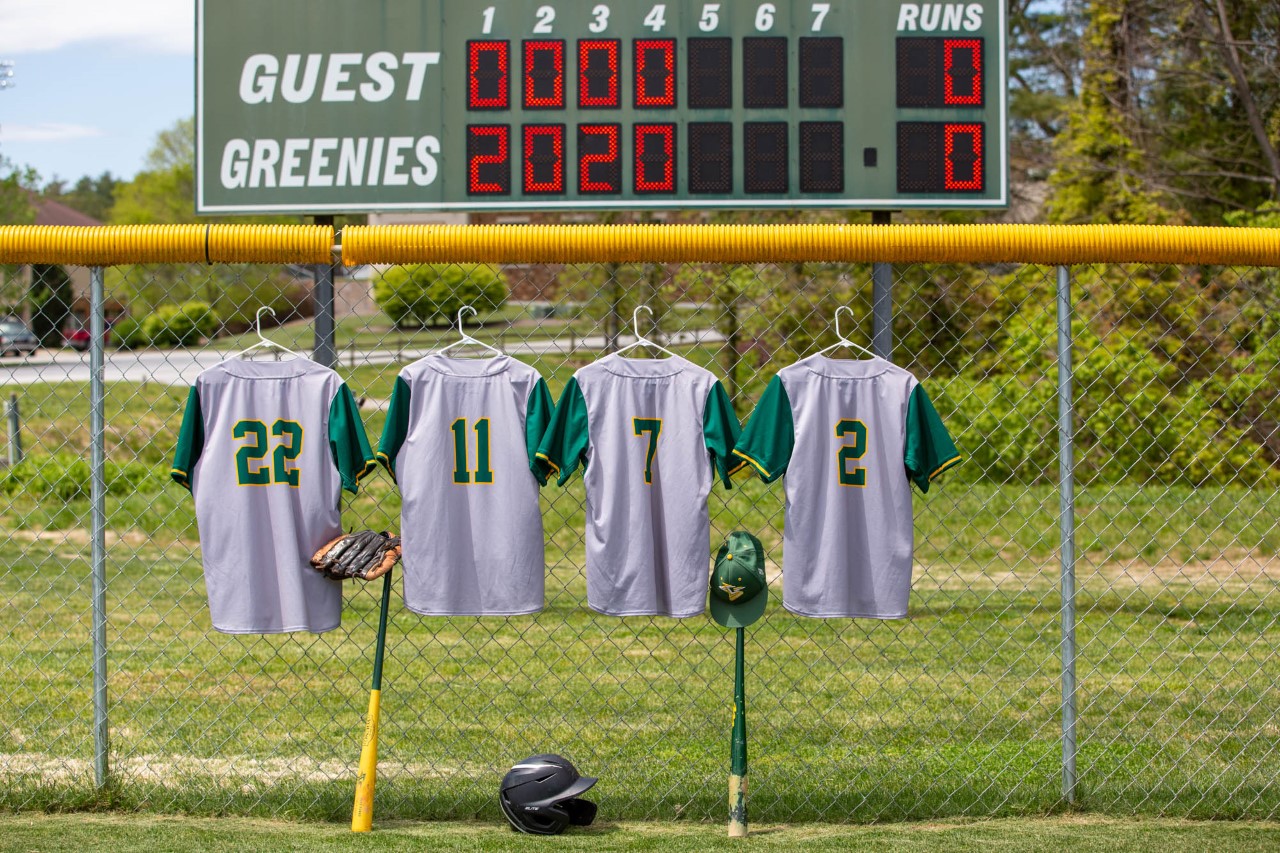 Christ School's Class of 2020 left an indelible mark on Greenie athletics, even if some seniors did not get the end to their high school careers that they wanted. In accordance with North Carolina's Stay at Home Order, the NCISAA announced on April 24 that the spring sports season was cancelled due to the COVID-19 pandemic.
Today, the Christ School Athletic Department concludes a week-long celebration of the Class of 2020's spring sports athletes on our website and @greeniesports social media. Each day this week was devoted to a different sport, with that coach reflecting on what the seniors meant to the program and the school.
Day 5: Baseball
Christ School Baseball was clicking in mid-March, and a Spring Break trip to the Florida League High School Invitational turned out to be a perfect getaway, results-wise.
The Greenies (5-1) won all four games in Sanford, Fla., extending their winning streak to five games. However, the world was changing around them.
The team's 12-2 win over the Ontario Royals on March 13 fell on the same day that the NCISAA suspended all spring sports. Every one of Christ School's four seniors appeared in the lineup at some point in that final game. The Greenies took team photos afterwards, with the sense that the season may not resume when they returned to North Carolina.
Head coach Cody Geyer shared these comments on the senior class.
John English Hulsey: John English has been the perfect example of what a senior is supposed to bring to a winning team since last year. He has had such a positive impact on our team chemistry and was a true competitor, on and off the field. I put him in a handful of tough situations on the field over the last two years, and somehow with his positive attitude, he always thrived. The positive atmosphere and hard work he brought to the team every day will be greatly missed and I have no doubt he's going to bring those same qualities to the next stop in his journey.
Porter Thompson: I've had the pleasure of coaching Porter before I arrived at Christ School in 2016. I knew well before either of us ever put on a Christ School uniform that he was going to be a pretty special player, on and off the field. I have watched him grow over the last four years, not only as a player, but as a young adult as well. He really stepped up for our team coming into his senior year by clearly standing out as a leader, vocally and by his actions. He will be greatly missed by his teammates and coaches and we know he's going to be nothing but successful at the next level.
Jack Galbraith: I have known Jack and his family since Jack was in sixth grade. Jack has been a very special talent since a young age and it was easy to recognize that years ago. Jack came to Christ School last year as a junior coming off a pretty severe surgery, but it didn't faze him one bit. He was voted an all-conference player last year in the CAA, great team captain, and will be playing baseball next year for Wofford College. I'm excited to continue to watch him grow as he takes on the next step, and I have no doubt he's going to continue being the same young man at Wofford College.
Jack Sutton: Jack joined the Christ School family last year as a junior. He came in immediately to earn a starting role on a very talented team and it was well-deserved. It has been a joy as his coach, watching him come out of his shell and lead our Greenies baseball team. He has had many bright moments in a Greenies uniform in a short period of time, including being voted a CAA all-conference player last year, voted a senior team captain, and committing to play baseball at Walters State Community College, which is a top-five nationally-ranked powerhouse in JUCO baseball. I'm glad he made the decision to attend Christ School last year and I'm excited for his future!
Photos from all seven of Christ School's games can be found at this link. A CAA game on February 28 at Carolina Day was suspended by darkness and never finished.