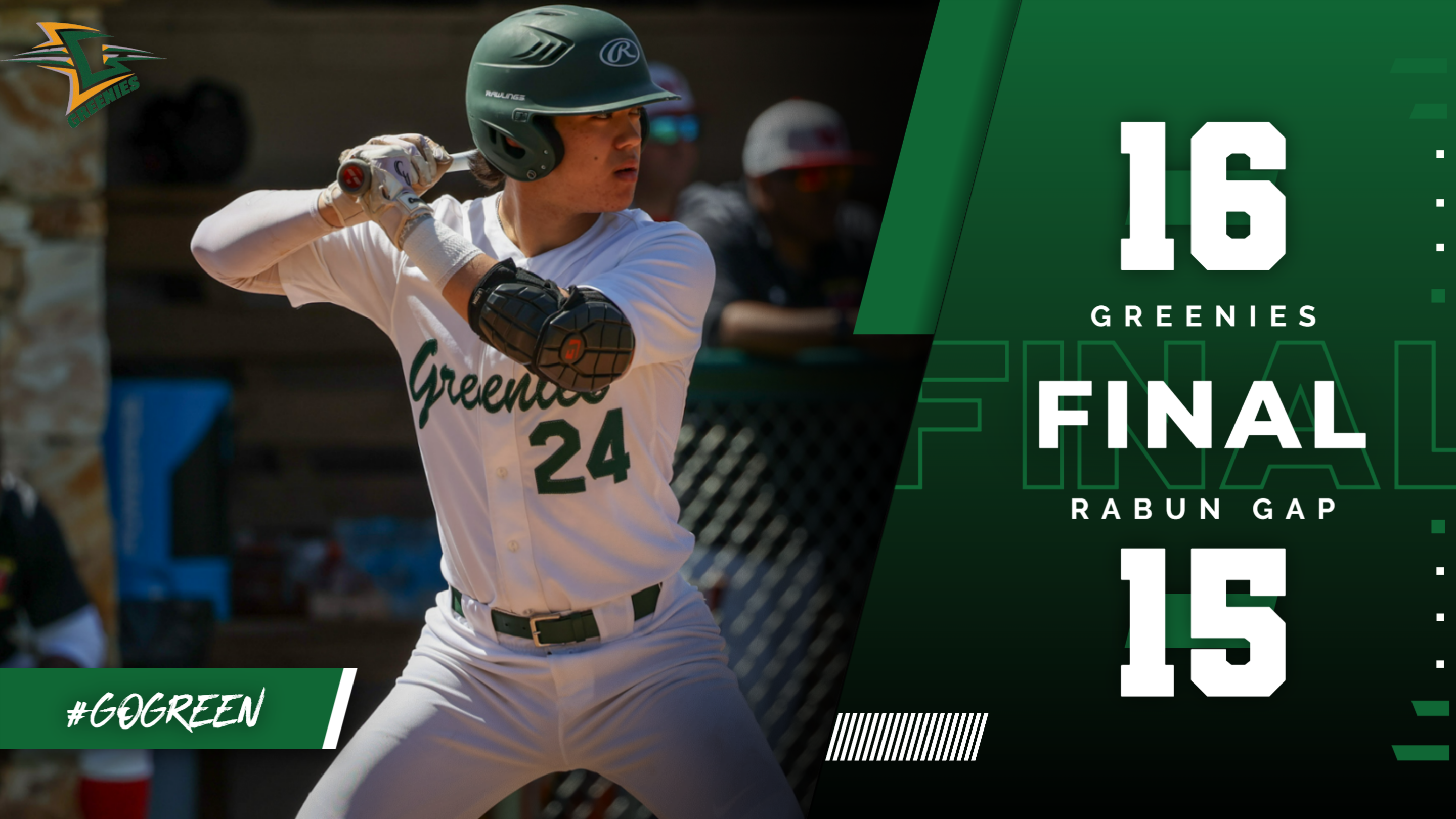 RABUN GAP, Ga.  - Like most at his position, Christ School's catcher does thankless work every game that never shows up in the box score.
Tuesday might as well have been Jonathan Reece '25 Appreciation Night with his statistical output.
The sophomore from Canton, N.C., was the toughest out for either team in a four-hour game, going 3-for-3 with five RBIS, a pair of home runs, two walks, and two stolen bases.
He and the Greenies can do no worse than share the Carolinas Athletic Association championship after a marathon 16-15 win at Rabun Gap (Ga.).
Jake Gravley '24 had three hits as well, a walk and two steals, Matthew Hammel '23 drove in two runs, was walked twice, and stole one base. Two other seniors, Johno Pierce '23 and Chase Gribble '23, had one RBI each.
Tuesday was "Bark at the Park" night, a promotion in which the Eagles invited fans to bring their dogs. And it felt like several dog years had passed before the game ended with Greenie reliever Jacob Wilde '24 quelling the last Rabun Gap threat in bottom of the seventh inning.
The two teams combined for 21 hits, and between them used nine pitchers, including at least one probable starter for Friday's rematch at Christ School.
Rabun Gap ace Luke Earnhardt had the Greenies down to their final out in the top of the seventh when Jakob Iwanek '24 came up to bat with the bases loaded. A grounder to second base was misplayed, allowing two runs to score.
Christ School (14-4, 5-0) was behind 15-14 entering the seventh inning, even after leading by as many as nine runs early on. The only inning without a run by the Eagles (15-4, 3-1) was the last one. Jacob came in with one out, getting a strikeout and flyout to left field to end the game. 
JV Greenies 17, Rabun Gap 0
John Carre '25 pitched a five-inning no-hitter with 12 strikeouts and helped his own cause by going 3-for-4 with three RBIs and a triple for the JV Greenies (6-4).
Ladson Walker '26 went 2-2 with three RBIs, Riley Shuler '25 was 1-2 with three RBIs and three walks, Patrick Robichaud '27 was 2-4 with two RBIs and a double, and Corbin Spilliards '27 was 2-4 with an RBI, two doubles, and a walk.